Recent Alumnus Pursues Singing Career on Telemundo's La Voz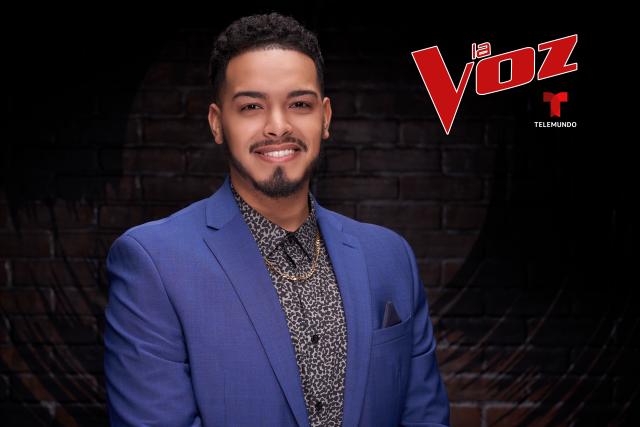 Kayson Luis Burgos '19 sang the national anthem at Kean's Undergraduate Commencement and the Liberty Hall Museum naturalization ceremony last year. Now, he is sharing his talent with an audience of 3 million people as he competes on Telemundo's singing competition show, La Voz.
The Kean University alumnus who graduated with a bachelor's degree in communication studies was selected to compete in the Spanish-language version of the hit show, The Voice, during an audition that aired Sunday, February 22. 
"It's surreal. It's such an amazing experience," Burgos said. "God willing, this opportunity opens some doors for me. It's a huge platform, and I'm a very positive person. I want to maintain that positive image."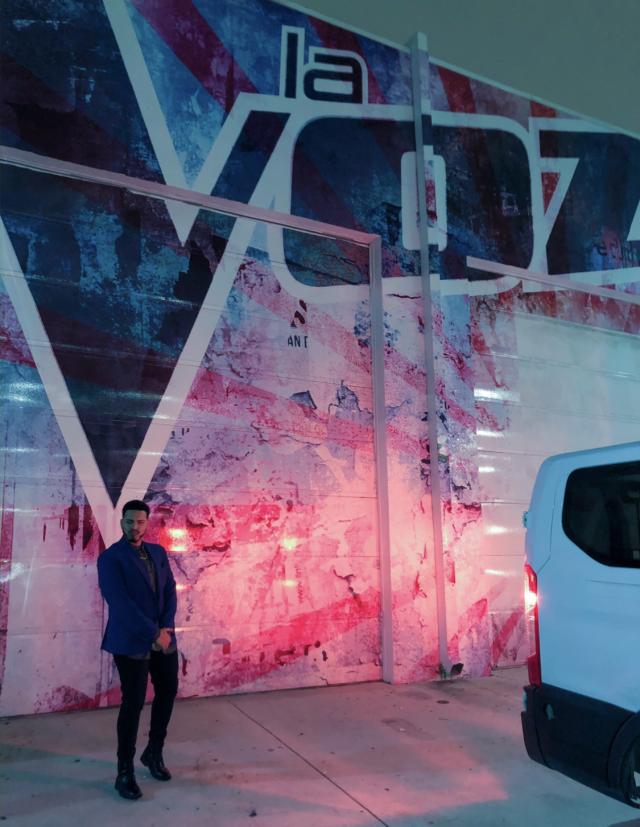 The 27-year-old from Passaic said growing up in a Puerto Rican family, he was surrounded by music and always hoped to pursue a career in it. He tried out for other singing competition shows, including American Idol, but never made it beyond the audition phase.
"Throughout the years I've learned that no's are nothing. They are the experience, and you just keep going," he said. "That's in any field. If you want something really bad, there are things that come along with it, and that's either going to make you or break you."
At his La Voz audition, three of the show's four coaches wanted Burgos on their teams. While he acknowledges that Luis Fonsi, best known for his song Despacito, would be a natural fit with his R&B style, Burgos employed strategy and chose to be on the team of Carlos Vives, a traditional Colombian singer.
"If I go on Luis Fonsi's team, it'll be much harder for me to stand out. Whereas with Carlos Vives, I stand out. I'm the R&B guy in that group," Burgos said. 
The coaches were effusive in their praise for Burgos. Mexican singer-songwriter Alejandra Guzmán said, "Your voice fascinates me." 
Burgos is hoping that the Kean community will vote for him when the live rounds of the competition begin. The show, currently in the audition phase, airs on Telemundo on Sundays at 9 p.m. Burgos, already chosen to be on a coach's team, will be back for the second phase of the program, The Battles. Supporters can also follow Burgos on Instagram and Facebook at @KaysonLuis.
The buzz about Burgos is already spreading among faculty and friends who knew him at Kean. 
"I am so incredibly proud and excited to see Kayson on La Voz. He's so passionate and has worked so hard to get where he is, and I am absolutely over the moon," said Gina Gili, lecturer and KeanTV adviser in the School of Communication, Media and Journalism. "He is a shining example of taking a liberal arts education and using it to follow your passion."
John Wooten, Kean's director of arts programming, who chose Burgos to sing the national anthem at Commencement, said his positivity is apparent.
"In addition to his strong singing audition, Kayson's passion for representing Kean made him the clear choice," Wooten said.
Burgos said that as he pursues his dream of a singing career, he proudly takes Kean and his bachelor's degree with him.
"One of the biggest things I've learned throughout the years and at Kean is to be your own authentic self," he said. "It's so important to have a degree, to learn. Whatever you decide to do in life, you have to be willing to learn."