Russian-American Violinist Yevgeny Kutik Performs "Music from the Suitcase" at Kean Stage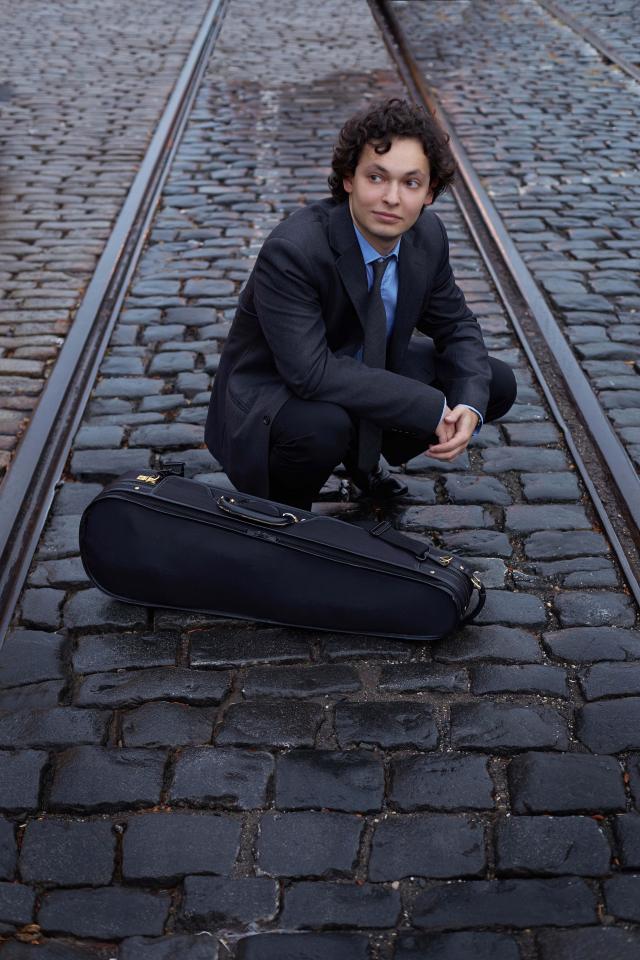 Kutik's intimate immigrant story told in a concert and lecture
HILLSIDE, N.J. –​ Violinist Yevgeny Kutik will appear at Kean Stage's Enlow Recital Hall on Friday, November 3, performing the music his family brought from Russia when they immigrated in 1990. While at Kean, he will teach a master class to Kean University music students and conduct a lecture and demonstration at Kean's Human Rights Institute.  In his Kean Stage concert, Kutik will perform Russian miniatures by a variety of composers. It is music that his mother packed into the family's suitcases as they fled Russia, and which Kutik brought to life on his 2014 album, Music from the Suitcase: A Collection of Russian Miniatures, that debuted at number five on the Billboard Classical chart.
"I will be telling personal stories along with the songs from the album," he said.
Praised for his technical precision and virtuosity, Kutik is lauded for his poetic and imaginative interpretations of both standard works and newly composed repertoire, expertise he will share with Kean's students in his master class.
"I will have them play for me, and then I can help guide them in the right direction, musically and technically," he said. "I love to teach. I had some amazing teachers in my life, and I want to impart some of the things I've learned."
When Kutik's family left Russia, they were allowed to bring very little money, no valuables and only two suitcases per person. The son of two professional musicians, Kutik was only five years old at the time. He said the climate in Minsk, Belarus had become very anti-semitic, and his parents were dealing with it both at work and in their social circles.
"My parents didn't want me and my brother to grow up in that kind of environment," he said. "We were among millions of people who left in that time period. We had a nice house in Russia and my parents had established successful lives. We had to uproot and abandon everything. We had no physical or psychological sense of belonging."
His father left his trumpet behind and his mother, a violin teacher, parted with her instrument as well. Friends encouraged her to pack food and clothing in the suitcases, but she insisted on using some of the precious space to bring her sheet music.
"People told her to bring whatever they would need to start their lives fresh in a new country," said Kutik. "We packed clothes and personal belongings. We had no idea what we were getting into. But my mother brought the music too. She was worried about losing the scores that were part of the collection she taught with."
Kutik, his parents, his brother Igor and his mother's parents spent six months in Italy with the help of HIAS, formerly known as the Hebrew Immigrant Aid Society, until they were brought to the United States by the Jewish Federation of the Berkshires. They settled in Massachusetts where they learned to speak English, and Kutik's mother began teaching him to play violin. He later studied at Boston University and received a master's degree from the New England Conservatory.
Kutik made his orchestral debut in 2003 with Keith Lockhart and the Boston Pops as the first prize recipient of the Boston Symphony Orchestra Young Artists Competition. In 2006, he was awarded the Salon de Virtuosi Grant as well as the Tanglewood Music Center Jules Reiner Violin Prize. Still, his family's music sat on the shelf for years.
"I didn't take a real interest in it until later in my career," he said. "My mother always said I should look at it because it was really interesting music."
Kutik found pieces by several Russian composers, some of them previously unknown to him.
"It was an interesting process of discovery," he said. "All of the works were miniatures. That's what fascinated me – how a piece could relate a story in three or four minutes as opposed to a large scale 30-minute piece. I never really encountered music like that before."
Kutik is an advocate for the Jewish Federations of North America. He regularly speaks and performs across the country to promote refugee assistance around the world, and he is looking forward to speaking with students at Kean University's Human Rights Institute.
"I will play some of the music from the suitcase and then walk people through my story," he said. "The best thing I can do is emphasize that it's not just us. We were just one of several million families whose lives were uprooted and our paths altered. It took so many people to make our journey possible – donors, volunteers, politicians, people with a vision. They helped us reestablish our lives from nothing so we could live free. We have a responsibility to help our fellow man."
Kutik's Kean Stage performance will be on Friday, November 3 at 7:30 p.m at Enlow Recital Hall, 215 North Ave., Hillside. Tickets are $35 to $55 and are available at the Kean Stage Box Office in Wilkins Theatre on the main campus, 1000 Morris Avenue, Union, by phone at 908-737-7469​ or online at www.keanstage.com.
PHOTOS/CAPTIONS: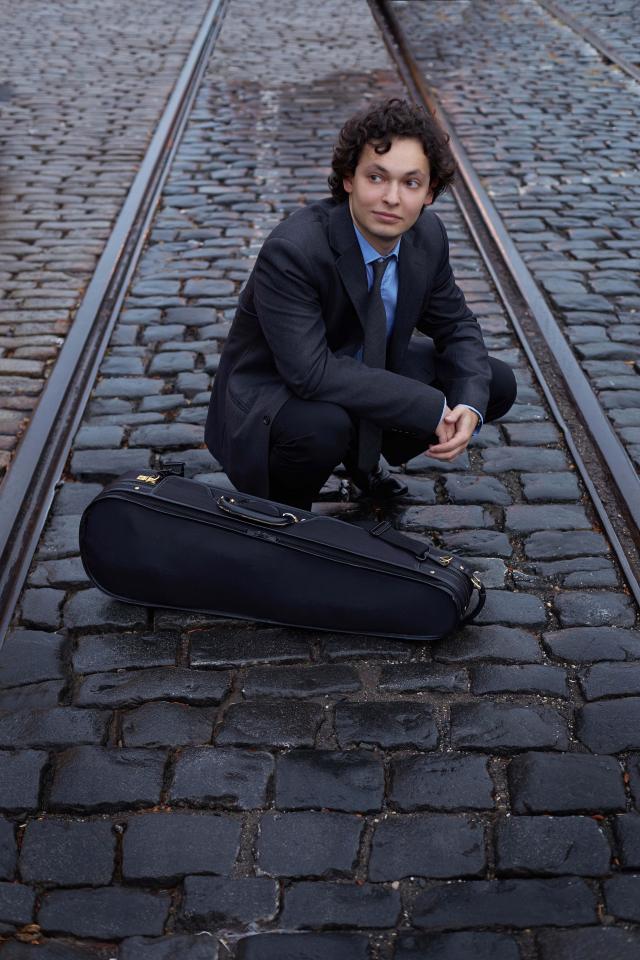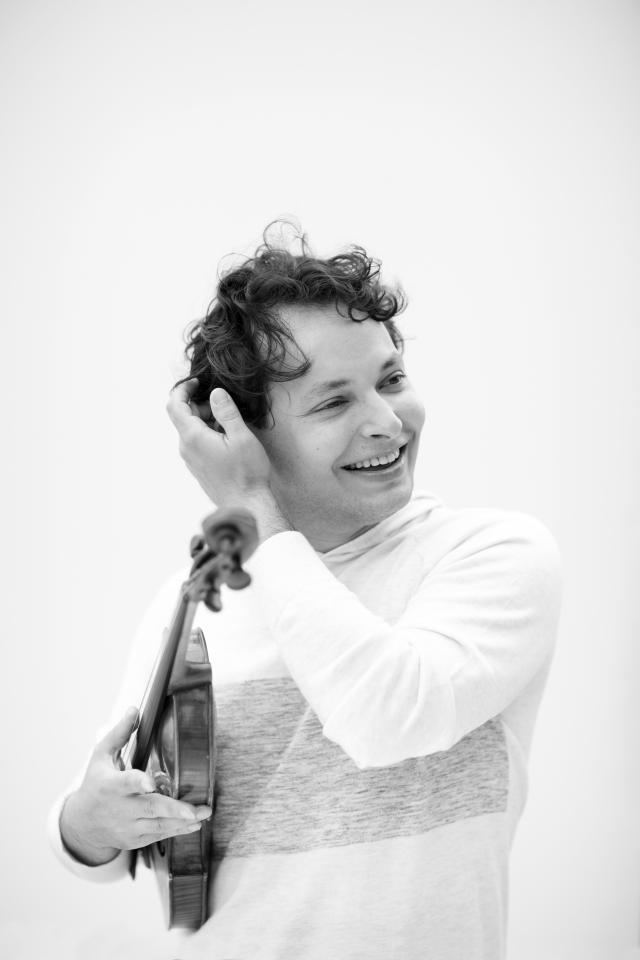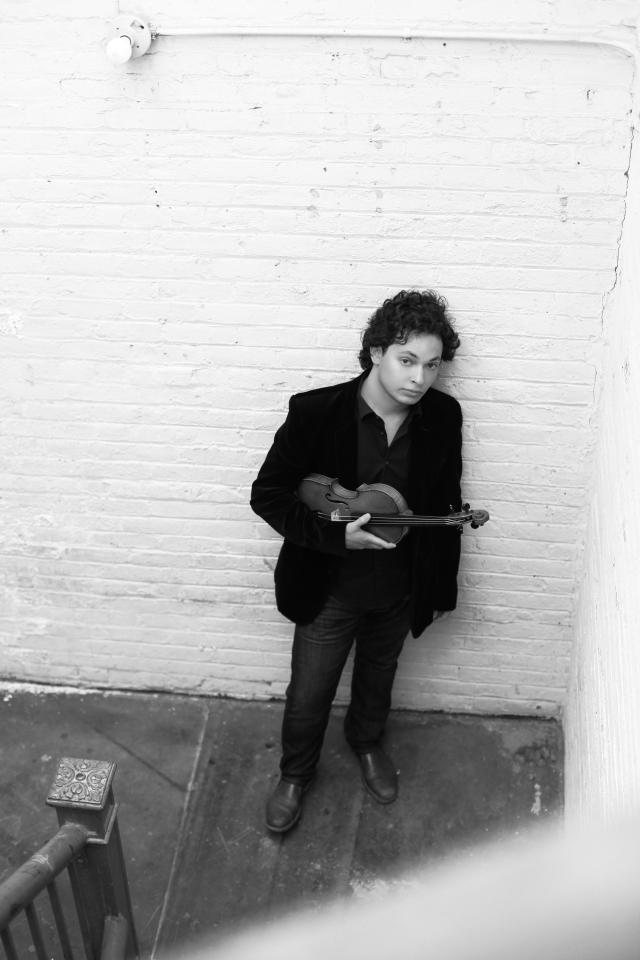 Russian-American violinist, Yevgeny Kutik, visits Kean University with his concert, Music from the Suitcase, on Friday, November 3 at 7:30 p.m. at Kean Stage's Enlow Recital Hall.
ABOUT KEAN UNIVERSITY
Founded in 1855, Kean University has become one of the largest metropolitan institutions of higher education in the region, with a richly diverse student, faculty and staff population. Kean continues to play a key role in the training of teachers and is a hub of educational, technological and cultural enrichment serving nearly 15,000 students. The University's five undergraduate colleges offer more than 50 undergraduate degrees over a full range of academic subjects. The Nathan Weiss Graduate College offers four doctoral degree programs and more than 60 options for graduate study leading to master's degrees, professional diplomas or certifications. With campuses in Union and Toms River, New Jersey, and Wenzhou, China, Kean University furthers its mission by providing an affordable and accessible world-class education. Visit www.kean.edu.
ABOUT KEAN STAGE
Kean Stage at Kean University educates, entertains and challenges audiences by presenting high-quality programs that reflect the diversity of the region and of the arts. These cultural offerings complement the intellectual life of the classroom for our students, increase opportunities for community engagement, and provide affordable access to the arts for New Jersey residents. Audiences of all ages are invited to enjoy a wide range of professional theatre, Broadway tours, dance performances, concerts, international films and family-friendly shows. In addition, Kean Stage encourages University students to attend events, and provides several options to explore the performing arts through master classes, workshops, lectures, employment opportunities as ushers, backstage technicians and box office staff. Visit ​www.keanstage.com​.
###
Steve Cochran
Manager of Kean Stage
Phone: (908) 737-4081
Fax: (908) 737-4636
Email: scochran@kean.edu
Website: www.keanstage.com
FOR IMMEDIATE RELEASE: OCTOBER 12, 2017