Support Kean Students on 'Giving Tuesday'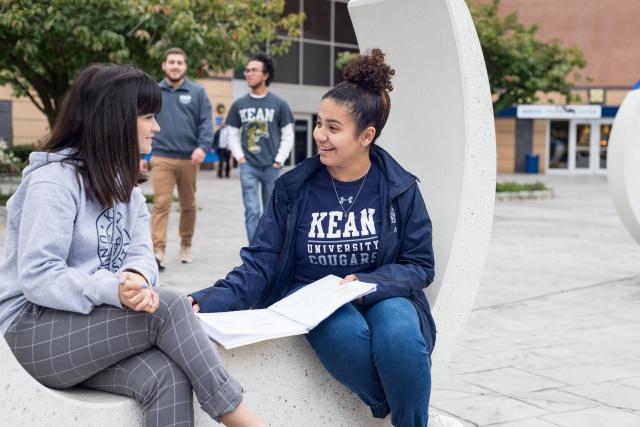 It's like putting scholarships, academic initiatives and building upgrades all in one gift-wrapped box.
On Giving Tuesday — the global day of charitable giving on November 27 — Kean University supporters can help fund all of those things by making an online donation to the Kean University Foundation.
"Giving Tuesday donors provide important support for our students and programs," said Kean President Dawood Farahi, Ph.D. "We are grateful to all of our supporters who help us deliver a world-class education to the next generation."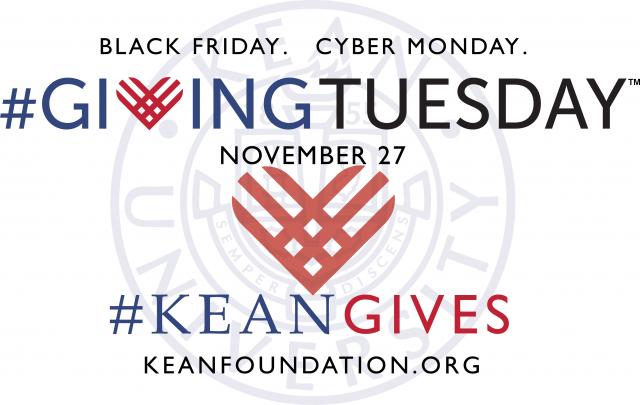 Giving Tuesday, which always falls on the Tuesday after Thanksgiving, is an online movement that started in 2012 to encourage charitable giving after the shopping-focused days of Black Friday and Cyber Monday. Millions of dollars are donated online to various causes around the world on that day.
At Kean, Giving Tuesday gifts will go to the Kean Fund for Excellence, which enhances academic programs, helps upgrade facilities and supports academic scholarships for students. Last year, Giving Tuesday raised about $7,000, beating its $5,000 target. This year's target is also $5,000
Altogether, Kean students receive about $800,000 in academic scholarships each year. The University has about 95,000 alumni, many of whom give generously to their school.
"The majority of our students past and present have received some kind of scholarship to come here, and for many it's a 'pay it forward' thing," said William H. Miller, chief executive officer of the Kean University Foundation. "Many of our alumni feel if it wasn't for Kean, they wouldn't be where they are today."
Kean alumnus Mark Franciotti earned his bachelor's degree in finance in 2010, and was a scholar athlete and on the Dean's List. Now a senior wealth strategy associate at UBS Private Wealth Management, he helps support Kean.
"Kean helped mold me into a better person and prepared me for the real world," said Franciotti, who plans to take part in Giving Tuesday. "The business school was my home for a number of years and is now growing faster than ever. I hope my donations can help students interested in business further expand their knowledge."
The Kean Foundation is the University's primary fundraising organization, and all of its funding goes toward Kean scholarships, facilities and programs.
"Giving Tuesday kicks off the season of giving," said Alissa DiScala, director of alumni engagement and annual giving for the Foundation. "It's the season of giving thanks, and what better way to do that than to honor your University by making a gift."
The URL for Kean's Giving Tuesday campaign is https://kuf.keanfoundation.org/GivingTuesday19