Kean Counseling Center and Alcohol and Other Drug Services are committed to ensuring that students feel supported during this time of uncertainty caused by COVID-19. We are now able to offer many of our services remotely (i.e. audio, video). If you need information or would like to schedule an appointment, please see our UPDATED contact information below. If this is an emergency and you need immediate assistance, please call 911, or contact one of the State/National hotlines listed below.
For the latest University-wide updates visit: https://bit.ly/3389v6y
Contact Information:
Business Hours: 9:00am-5:00pm
After-Hours On-call Counselor: 5:00 - 7:00pm, Monday - Friday; 10:00am - 4:00pm, Saturday & Sunday
Kean Counseling Center:
NEW Phone Number: (908) 248-2065
Email: counseling@kean.edu
Alcohol and Other Drug Services:
NEW Phone Number: (908) 248-2065
Email: aod@kean.edu
State/National 24-hour Hotlines:
State/National 24-hour text lines:
About
Check out the NEW partnership we have with Psych Hub where you can learn about mental health through short entertaining videos. Please explore our new Psych Hub link.
---
About Kean Counseling Center
College can be an exciting and rewarding time of your life, but it can also be a time of challenges and stress. These stressors, both large and small, can include:
Academic difficulties.
Financial worries.
Social, romantic or family conflicts.                                
Drug/alcohol concerns or addiction.
Anxiety.
Depression.
Eating concerns.
Gender identity/sexuality concerns.
Sexual or physical assault.
In fact, many students handle more than one of the above issues. If you find that you are struggling, keeping it to yourself and dealing with it on your own, everything can feel more difficult.
But you don't need to handle it on your own.
Our counselors are experienced professionals who will listen to you without judgment or criticism. Information that you share with us is confidential; no one, including teachers, administrators, friends and family, will be given information about your meetings at the counseling center.*
Our goal is to help you identify YOUR goals. Then we work together to figure out what's been keeping you from achieving those goals and what changes you can make in your life to be more successful in the future. We encourage you to contact us with any concerns you may have.
* Information regarding limits to confidentiality will be provided to you at your initial consultation and will be discussed as needed during the course of treatment.
---
Click on the link in the sidebar to take the FREE online mental health screening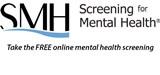 ---
Appointments can be made in person or by telephone:
Kean Counseling Center
Downs Hall, room 127
(908) 737-4850
Hours:  Monday – Friday, 9 a.m. – 5 p.m.  (fall, winter and spring), 8:15 a.m. – 5:30 p.m.  (during campus summer hours).
---
In the event of an emergency after business hours, please contact the Kean Police by calling 911 or the Trinitas Hospital Psychiatric Emergency Room at (908) 994-7131 (open 24/7 and located at 655 East Jersey Street, Elizabeth, NJ).
Other resources:
National Suicide Prevention Hotline: 1 (800) 273-8255
NJ Hopeline: 1 (855) 654-6735
---
How BALANCED is your WELLNESS WHEEL? Find out more through the Wellness Workshops link.