MR. STEVE FASTOOK '06H •   CHAIR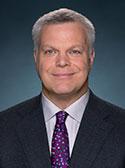 Steven Fastook is an award winning Media Production Executive in network entertainment, sports and news. CNBC, the world's leading business news entity, is owned by Comcast's NBC Universal unit.
Fastook is currently Senior Vice President of Operations for CNBC. He is responsible for production and operations of the network. In this role Fastook has advanced the use of technology and launched the first ever totally digital process at CNBC, the creation of which was seen as a benchmark in the industry.  In 2011 Steve and his team created a groundbreaking production tool called 4D which received an IBC Innovation award. 
Over the span of his career, Fastook has been the recipient of 9 Emmy Awards for his work covering the 1988 Seoul Olympics; creation of the national syndicated Rosie O'Donnell Show; graphic design, studio production & remotes, and special events like the Macy*s Parade.
In 2006, Fastook received an Honorary Doctorate Degree from Kean University.  In 2007, he was inducted into the Nutley Hall of Fame. Steve is also an Adjunct Professor at Montclair State University in NJ. He is the past Chairman of the Board of Directors for the Kean University Foundation. He also sits on the board for the International Radio and Television Society, an organization dedicated to enhancing education for media students.​
---
MS. LINDA LEWIS •   VICE-CHAIR
Ms. Lewis has served on the Board of Trustees since February 2003. She is a guidance counselor at Elizabeth High School in the Elizabeth, N.J., school district where she also serves as a member of the school-management team. In addition, Lewis is an education and management consultant, providing services to private, public and nonprofit organizations.
Ms. Lewis served the federal government in the U.S. Department of Education Office for Civil Rights from 1978 to 1986. She was charged with supervising equal-opportunity specialists and secretarial staff in the Post-Secondary Division. Ms. Lewis was also charged with overseeing written and verbal information to the division's director and the regional director regarding complaint investigations and compliance reviews. In addition, she conducted workforce analysis of the utilization and underutilization of the handicapped, women and minorities in the workforce and reviewed post-secondary institutions in Region II to determine whether or not they were in compliance.
From 1978 to 1984, Ms. Lewis conducted investigations under the authority of Title VI of the Civil Rights Act of 1964, Title IX of the Education Amendments of 1972, Section 504 of the Rehabilitation Act of 1973, Age Discrimination Act of 1975, Americans with Disabilities Act and the Vocation Rehabilitation Act.
Ms. Lewis was director of Affirmative Action at the Pratt Institute, Brooklyn, N.Y., from 1977 to 1978. After obtaining a Master of Arts in guidance and counseling from Atlanta University in 1974, she began her career as a psychological counselor at Bloomsburg State University in Bloomsburg, Pa. She currently resides in Union, New Jersey.
---
DR. THOMAS J. BISTOCCHI •   SECRETARY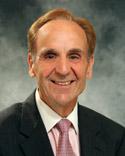 Dr. Thomas J. Bistocchi served as Superintendent of Schools for the Union County Vocational-Technical Schools from 1994-2013.  During his tenure at UCVTS, Dr. Bistocchi established the UCVT Adult High School (1995), the Union County Magnet High School (1997), the full-time Union County Vocational-Technical High School (2002), the Academy for Information Technology (2002), the Academy for Allied Health Sciences (2005) and the Academy for Performing Arts (2008, and in partnership with Kean University).  The District grew from 200 high school students in 1994 to more than 2,000 students during Dr. Bistocchi's tenure.  In 2006, the District Board of Education dedicated the new Academy for Information Technology building as "Bistocchi Hall".
Dr. Bistocchi served as a board member and President of the New Jersey Council of County Vocational Schools, Secretary and President of the Union County Workforce Investment Board and President of the Union County Educational Services Commission Board of Directors. He also served as a member and President of the Board of Commissioners for the Middle States Association of Colleges and Schools and as Secretary of the MSA Board of Trustees.
Dr. Bistocchi received his Bachelor's and Master's degrees from Bloomsburg University, his C.A.S.E Degree from Johns Hopkins University and his doctoral degree in Educational Administration from Rutgers University.  He currently serves as managing partner of Educational Alternatives, LLC, an educational consulting firm.  Dr. Bistocchi has been a member of the Kean University Board of Trustees since 2012. 
---
MR. DAVE GIBBONS •   TRUSTEE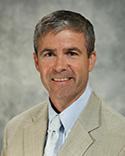 Dave Gibbons serves as CEO of Elberon Development Group, a family commercial real estate business that owns and operates approximately 2 million square feet of commercial industrial space in northern New Jersey. Dave oversees all aspects of the company, including capital allocation, asset management, financial analysis, personnel and strategic planning, with a particular focus on acquisitions, construction and development.
Prior to becoming President of Elberon Development Group in 2011, Dave served as a Partner for Seagis Property Group, an entity that owns and operates over 8 million square feet, including approximately 2 million square feet in New Jersey. Dave oversaw the firm's New Jersey office, with responsibility for acquisitions, leasing, development and construction.
As a real estate investor over the past 20 years, Dave has led the leasing of over 5 million square feet of commercial space and acquisitions, totaling approximately 2.5 million square feet. He also has led the ground-up development of over 2 million square feet and supervised construction projects totaling over $250 million.
Dave is a board member of Kean University, Choose New Jersey and NJ-NAIOP, a 700-member, statewide commercial real estate trade organization, where he currently serves as president of the board of trustees. He also is a member of the Cornell Law School Advisory Board. He has served as a director or trustee for several other boards throughout his career, including First Bank, Synergy Bank and Trinitas Hospital. He served as Chairman of the board of four different organizations: Synergy Bank, Newark Legacy Charter School, Elizabeth Development Company and the YMCA of Eastern Union County. Dave obtained a B.S. in Finance from the University of Notre Dame, and J.D. from Cornell Law School.
---
MR. JOHN KEAN, JR. •   TRUSTEE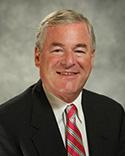 Mr. Kean was appointed to the Board of Trustees in June of 2012.  He is currently President and a Member of the Board of Directors of BCN Telecom, Inc., a New Jersey based competitive local exchange carrier.  Prior to joining BCN, he served as Managing Director and head of the energy group at Avondale Partners, a boutique investment bank based in Nashville, Tennessee.  Mr. Kean's background includes serving in leadership positions as a senior executive in public, private and non profit entities working in both domestic and international markets.  He also has extensive experience serving on a number of boards including public and private corporations, and non profit entities.  He was a founding member of the Kean University Foundation where he served as a board member for close to 25 years.  In addition to his long service at the Kean University Foundation, his dedication to education includes service on the boards of the TVRC Education Foundation and the Morristown Beard School, and as NJ State Chairman of the School Counts Campaign.
He received his bachelor's degree from Lake Forest College and attended the Advanced Management Program at Harvard Business School.  He currently resides in Bernardsville, New Jersey.
---
MS. BERTHA LITTLE-MATHEWS •   TRUSTEE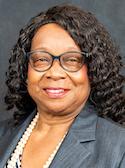 Bertha Little-Mathews is director of community development for the Township of Union, where she works with public officials and nonprofit agencies to promote community development and health and safety. She is also president of BLM Consultants LLC in Union.
A retired corporate manager with 32 years of service in telecommunications,  Little-Mathews held a management position at AT&T in technical planning and implementation and served as the division's quality manager. She was manager of operator services at New Jersey Bell prior to the breakup of the Bell system, overseeing more than 200 employees. She was also secretary-treasurer of the former Communications Workers of America (CWA) Local 1006.
Little-Mathews earned a Bachelor of Science in Business Administration from Rutgers University and has several certifications, including in labor/management and affordable housing. She is affiliated with numerous local and national organizations and volunteers on committees at the township and county level.
---
MR. RAJEEV MALHOTRA '90 •   TRUSTEE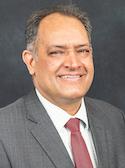 Rajeev Malhotra '90 is comptroller for Elizabeth Public Schools, managing a $550 million annual budget for the school district. He oversees accounting, purchasing, payroll and accounts payable and reviews contracts for the district, the fourth largest in the State of New Jersey, with more than 27,000 students.
A Certified Public Accountant, Malhotra is a former member of the New Jersey State  Board of Accountancy.
Prior to his work with the school district, Malhotra had a 25-year career in the financial  services industry, including serving as director of financial planning & analysis at New York Life and director of financial reporting at Prudential Investments, as well as positions at UBS Financial Services, Citigroup, PNC Financial Services and Bank of America.
Malhotra earned his Bachelor of Science in Accounting from Kean University in 1990.
 
---
MR. MATTHEW McDERMOTT •   TRUSTEE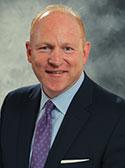 Matthew P. McDermott joined the The Kaufman Zita Group (KZG) in 2018 as Senior Vice President.  Prior to joining the Kaufman Zita Group, Matt served in two administrations, including seven years as a senior staff member to Governor Chris Christie, and held senior leadership positions in four state departments.
Most recently, he worked as the Assistant Commissioner for Government and Community Relations at the New Jersey Department of Transportation. Previously, he served in various roles including, Chief of Staff to Lieutenant Governor Kim Guadagno, Chief of Staff and Deputy Commissioner at the New Jersey Department of Labor and Workforce Development, Director of Appointments for Governor Chris Christie, and as Director of Communications for the New Jersey Department of Treasury. Matt was also the Principal of McDermott Public Affairs, a successful full-service public affairs consulting firm, from 2002-2010. Matt received his Bachelor of Arts degree from Fairleigh Dickinson University. 
---
MS. ADA MORELL '97 •   TRUSTEE
Ada Morell  has a long and distinguished career in both public and private service.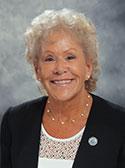 She currently serves as the deputy chief of staff for U.S. Representative Albio Sires (NJ-8), managing a bustling congressional office and assisting constituents in areas ranging from immigration to Social Security. She previously was the co-owner and vice president of A.M. Title Agency, Inc. in Elizabeth for nearly 25 years, and continues to serve as a consultant on real estate matters with Title Masters, LLC, in Westfield, NJ.
Prior to these leadership roles, Morell gained significant legal and management experience from her tenure working as a certified paralegal, and later on as a sales representative for A.M. Title Agency. Concurrently, she worked toward attaining a bachelor of arts in English education in 1997 from Kean and a master's degree in education from St. Joseph's College of Maine—all as a single parent raising two children. 
Early in her career, Morell applied her fluency in Spanish to her role as an immigration program coordinator at North Hudson Community Action Program. She also owned her own translation service, Pronto Translation Service. 
Morell, who emigrated from Cuba in 1963, joined the Board of Trustees in December 2004 and was elected its chair in 2011. She has served as chair during a time of significant expansion and development at the University. She also serves as a member of the Board of Directors for the Kean University Foundation Inc.
Morell is the proud parent of two children: Carlos Estevez, a New Jersey State Trooper and daughter, Lisa M. Stickel, a certified teacher of sciences, and is grandmother to Ayden, Carlos, Kyle, Kevin, Sophia and Sarah. She lives in Monroe Township, NJ.​
---
MR. EDWARD OATMAN '98 •   TRUSTEE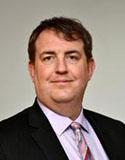 Edward T. Oatman has more than 16 years of governmental experience and currently serves as Union County Manager. He has responsibility for the day-to-day operations and budget of a 21-municipality government with approximately 2,800 full-time employees.  He is also responsible for the implementation of the policy of the Board of Chosen Freeholders.
Over the years, he has worked to assist NJ State Senator Nicholas P. Scutari (D-22) and former NJ Assemblywoman Linda Stender in developing landmark environmental, public safety, health and infrastructure legislation. 
Mr. Oatman has a Bachelor's in Political Science from Kean University. He has been active in his hometown of Woodbridge, having served on the Boards of the Woodbridge Little League; and the Woodbridge Township Youth Soccer Association. He is a member of the Mawbey Street School & Woodbridge Middle School PTO.
Mr. Oatman is married and has three children.
---
MS. BARBARA SOBEL '71 •   TRUSTEE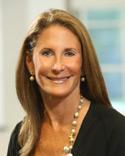 Ms. Sobel, a Kean University graduate, was first appointed to the Board of Trustees in July 2000. She is president of the Sobel Family Foundation, and organization actively involved in charitable research, development and giving around the world. Ms. Sobel and her husband, former U.S. Ambassador to Brazil, Cliff Sobel, H '97, are still actively involved in a number of projects in Brazil, including health care programs that provide breast cancer screening and treatment for impoverished women. Ms. Sobel serves as the Board of Trustees representative on the Kean University Foundation Board of Trustees.
---
MR. RICHARD TORRES •   TRUSTEE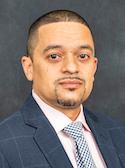 Richard Torres is senior attorney in the Real Estate Industry group at Goodwin Procter LLP and focuses his practice on the establishment and ongoing management of a variety of real estate private investment funds. He is also the co-founder of the firm's Sports Incubator, which advises clients in the sports industry.
Torres is a member of the New York State Bar Association and Practicing Attorneys for Law Students, a non-profit organization that provides mentoring to New York-area minority law students.
Prior to joining Goodwin, Torres was vice president of legal & business affairs for Leverage Agency LLC, a sports marketing agency based in New York City. He also worked at several law firms in New York, where he developed an expertise in sports and entertainment law. In connection with such work, Torres worked on some of the largest pay-per-view boxing matches of the last decade, including boxing matches involving Floyd Mayweather Jr. and Manny Pacquiao.
Torres received a Bachelor of Arts in Business Law and Administration from Rider University in 1993 and his law degree from Cornell Law School in 1996.
 
---
MR. RICHARD F. TRABERT •   TRUSTEE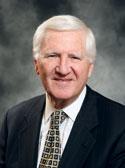 Mr. Trabert is a consultant who develops public affairs strategies for businesses and not-for-profit organizations. Previously, he headed the public affairs function for the global manufacturing division of Merck & Co., Inc., responsible for communications with its government and community constituencies. He also served as an executive educator at The Center for Corporate Citizenship in the Carroll School of Management at Boston College where he provided educational and consultative services to the Center's clients. Mr. Trabert has a record of personal involvement in civic affairs. He served on the Civilian Public Affairs Committee of the U.S. Military Academy and was Chairman of the Overlook Hospital Foundation Board of Trustees. He has been a member of the New Jersey Chapter of The Nature Conservancy and the New Jersey Committee of the Regional Plan Association. Mr. Trabert served on Governor Brendan Byrne's Task Force on the Arts and was an executive consultant on Governor Thomas Kean's committee to study the organization of New Jersey state government. The Puerto Rican Family Institute recognized him with the Agustin Gonzalez Award for his work on the Institute's long-range development plan. Mr. Trabert is a graduate of the U.S. Military Academy and Stevens Institute of Technology. During military service, he held both command and staff positions in the U.S. and overseas, including service on the faculty at West Point as an assistant professor of engineering. He is married to the former Germaine Keogh. They reside in Westfield, N.J. and have two daughters.
---
MR. KOBE ROBINSON  •  STUDENT TRUSTEE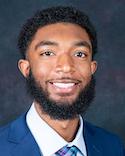 Kobe Robinson is a senior majoring in Communication Media & Film with a minor in Marketing. He is currently a Gold Leader with the Leadership Institute, within the Kean's Center for Leadership and Service, and is active in recruiting and mentoring students who engage in service and leadership. Mr. Robinson also served as a senator for the Class of 2022 of Student Government and used the opportunity to voice concerns of the student body and advocate for changes that benefit students throughout the university. He is a member of Kean's PRSSA club, where students build their knowledge and their skills in the field of Public Relations. Mr. Robinson also engages with students through his work as a game room attendant in the Miron Student Center and as an orientation leader for the University's New Student Orientation Program. As a New Student Orientation Leader, Robinson helps freshmen with their transition to college, including getting acclimated to the university's campuses. 
---
MR. CHRISTOPHER SCLAFANI •  ALTERNATE STUDENT TRUSTEE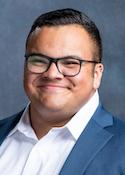 Chris Sclafani was originally from Brooklyn NY, and moved to New Jersey when he was nine. He lived in Matawan and went to Matawan Regional High School, where he was the President of the Honors and Academy choirs. Currently he is a junior majoring in Forensic Psychology and a minor in Community Health. Chris Sclafani is a Dean's list student and he is a proud brother of Nu Sigma Phi alpha chapter fraternity.  He is also a Gold Leader in the Center for Leadership and Service, Leadership Institute here at Kean. He enjoys connecting with the student body and faculty, reading and volunteering. It is his hope to connect and inspire other members of the Kean student body to take on leadership positions and keep helping Kean University climb even higher than ever before. 
---
MS. AUDREY M. KELLY •  EXECUTIVE DIRECTOR, BOARD OF TRUSTEES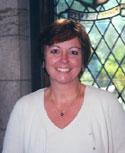 Ms. Kelly has served as lead manager of Board activities since 2004. She also serves as Chief of Staff to the University President, overseeing a variety of departments and leading the President's senior management team. Prior to her current assignments, Ms. Kelly worked as executive director of University Relations and as President of the Kean University Foundation Inc. She began her career at Kean as a project specialist for the public administration department, developing initiatives such as the annual Homeland Security conference, the Certificate in Emergency Management program, and the LEAD NJ training program for public officials. Ms. Kelly also secured the state grant that brought New Jersey's continuing education program for fire officials and firefighters to Kean. Previously, Ms. Kelly worked as a newspaper reporter with both the Asbury Park Press and The Home News, specializing in state government, politics and the budget process. She served as deputy communications director in the New Jersey Office of the Governor for Gov. Jim Florio, and as communications director for the New York City Health and Hospitals Corporation for the Giuliani administration. She then served as a senior vice president at Siegel & Gale, an international strategic branding and Internet consulting firm based in New York City.