Science Laboratory Safety - within The Dorothy and George Hennings College of Science, Mathematics and Technology

Latest Announcements
 
As announced on Kean's  Return to Campus website, the Spring semester will begin as scheduled on January 19, and all classes will be delivered remotely for the first four weeks of the semester.  Check there for the latest information.
 Safety in this time of COVID-19 in Kean's CSMT Science Laboratories

During this time of COVID-19 and the "new normal",  the Biological Sciences and Chemistry/Physics Laboratories have of course had to make adjustments as to how classes are run, as have other classes on campus. Students taking science lab classes will find precautions in place such as reduced room capacity arrangements and 'do not sit here' stickers for social distancing etc....   On this web page you will also find safety documents and protocols for your review for each of those areas.   Students will receive directions from their instructors regarding reading and acknowledgement of these documents.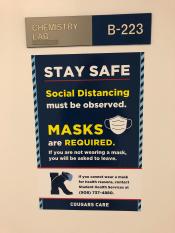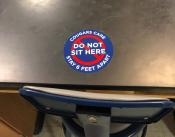 Dorothy and George Hennings College of Science, Mathematics and Technology
Specific Science Laboratories Safety Documents
   
Biological Sciences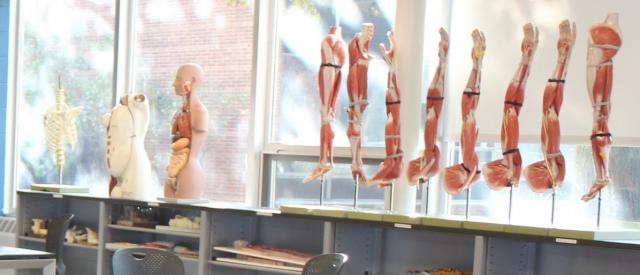 Students in these courses need to review this document and complete a quiz of understanding.


Basic Biological Laboratory Safety Guidelines:
 If you are taking one or more of the varied biological science classes you will find the laboratory safety guidelines that pertain to your specific course in your lab manual/class syllabus.  You are responsible for reading/reviewing those safety guidelines for each course and bringing your signed agreement form to your instructor when you first meet in person.
Chemistry/Physics

 Students taking Chemistry and Physics courses need to review this document.
.