CNAHS among newest Honor Society of Phi Kappa Phi Inductees
Two members of the College of Natural, Applied and Health Sciences were recently invited and inducted into the Honor Society of Phi Kappa Phi  at the Faculty/Staff/Alumni Luncheon and Ceremony held in honor of the six (6) new members.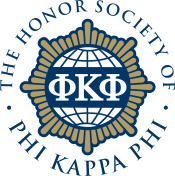 Mr. Orlando Escalona
Mr. Escalona graduated in 2012 and became a Kean University Alum.  Since graduating with a degree in Computer Science, Orlando has worked in the field of Education the majority of the past 6 years – first working as a Personal  Assistant both within the regular and special classroom population, then as a Classroom Assistant.  In addition, he also, for a number of years, worked  assisting in the summer program for the city of Elizabeth.
He now works full time with the Computer/Technology Department  in the Elizabeth School System using his skills on a team supporting the city.  A well respected and dedicated worker, Orlando continues to provide a broad range of valuable support to the College of Natural, Applied and Health Sciences.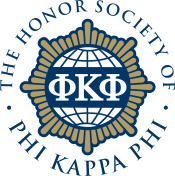 Maria Shumskaya, Ph.D.
Dr. Maria Shumskaya has received Honors and rewards for her research publications/presentations and for mentoring student research. Since 2016 after Dr. Shumskaya joined Kean University, she has published 5 peer-reviewed research papers in high-profile academic journals, and she has successfully obtained one US patent for research methods. Dr. Shumskaya has also been serving as peer reviewers for prestigious academic and also has a long list of publications.
Dr. Shumskaya in her all-rounded activities, both before and after joining Kean, indicate that she is not only a dedicated research scholar, but also an innovative teacher and caring mentor for students. Recently she has jointly (with another colleague) developed a new course, (Essentials of Bioinformatics) being offered for the first time in Spring 2019.    Dr. Shumskaya established the undergraduate research laboratory: Laboratory of Applied Genomics; has been awarded both Faculty Research Mentor 2018 award and CNAHS Dean's Research Award 2018 and also serves as the faculty advisor for the Chi Mu Chapter of the TriBeta National Biological Honor Society.

The other new members that were honored are:
Consuelo A Bonillas, Ph.D., School of Health & Human Performance
Carey H. Brown, Ed.D.,  School of Public Administration
Randi Sarokoff, Ph.D.,  School of Special Education
Christine Thorpe, Ph.D., Nathan Weiss Graduate College