Department of Environmental and Sustainability Sciences
Kean's Department of Environmental and Sustainability Sciences is designed to provide students with a greater understanding of the role science plays in society and to help them develop strategies for minimizing our impact on the environment.
Earth, environmental and sustainability science programs educate the newest generation of scholars and teachers to address the issues facing our planet. Program curricula focus on a strong scientific foundation combined with internship and research opportunities. A broad range of interdisciplinary studies in science, policy, conservation and resource management prepares students for careers in both the public and private sectors. Learn to recognize the connections between soil, air, water, weather, climate and biodiversity and gain valuable critical thinking and communication skills.
Our majors transform our students into scientists through hands-on research and field experiences that are carried out on our main campus, our Kean Ocean and Skylands campuses, and even at WKU (China). Faculty work closely with students to share their expertise in biodiversity conservation, sustainable agriculture, soil chemistry, climate change, coastal resiliency, water and air pollution management, Geographic Information Systems, urban ecology, land management, and much more. All students in our majors are encouraged to work with a faculty member on a research project and/or take part in an internship with one of our many local partnering companies, parks, sustainable farms/hydroponic nurseries and non-profit organizations.
The department is also home to 15-credit minors in Sustainability Science, Environmental Health and Environmental Justice (shared with Global Studies). These minors are open to students of all majors at Kean University who want to embed these important and interdisciplinary focus areas into their major program.
Our Programs
Students majoring in the Environmental Science, B.S. program gain cross-disciplinary foundational knowledge that allows them to confront complex issues such as climate change, soil, air and water contamination, biodiversity loss, food systems, and overdevelopment of our coastlines and forests. They also gain foundational knowledge in sustainability and environmental policy.
Students majoring in the Environmental Biology program (Biology, B.S.) will gain skills in monitoring plants and animals through hands-on field courses and research experiences. They can use this major to gain a strong background in wildlife ecology, ornithology, forest and plant ecology, entomology, marine biology, conservation, and evolutionary biology.
Our Earth Science, B.A. program introduces you to the underlying principles of Earth Science. After taking foundational courses in Environmental Science, Geology, Astronomy, Meteorology and Oceanography, you will take upper-level electives in the areas that interest you the most, preparing you for a career as a teacher or scientist. This program is flexible enough to allow you to double major if interested.
On our main campus in Union, NJ, students use the campus and neighboring urban greenspaces as a living laboratory. In labs, they learn basic skills in sciences including geology, oceanography, meteorology, soil science, botany, zoology, and ecology and then transfer those abilities to the field.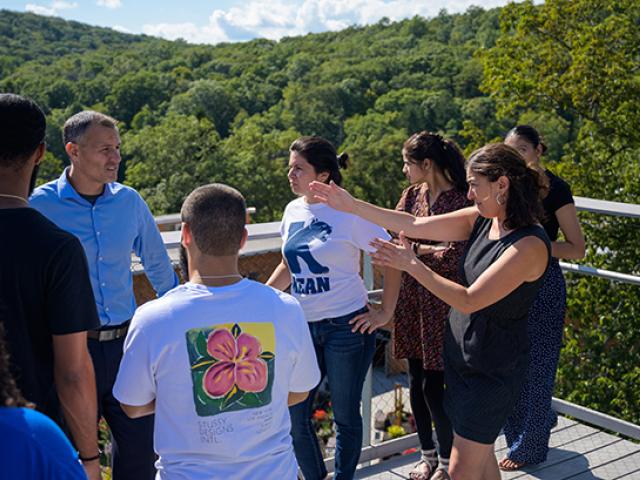 Kean's Environmental and Sustainability Science programs are taught throughout the state of New Jersey and beyond. Students who are enrolled at one campus are welcome to take courses at our other campuses for unique opportunities of learning with the environment.
Through the Skylands Campus*, students enjoy having 2,000 acres of mature hardwood forests and lakes as their outdoor lab, and take field-intensive courses in field biology, conservation biology, and even drone certification courses.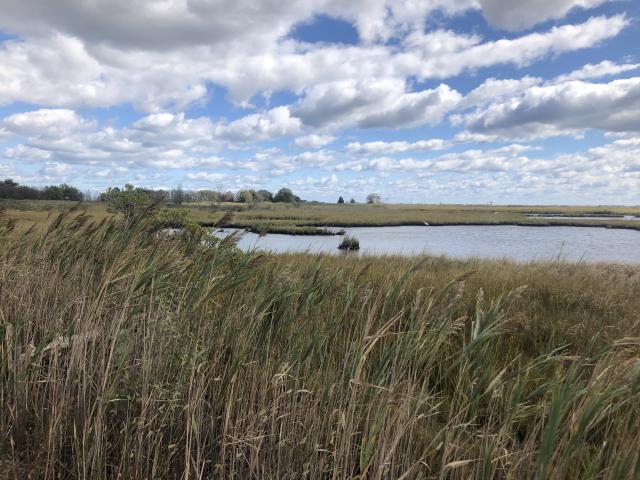 At the Kean Ocean* campus, students take courses focusing on marine and coastal conservation along the Jersey Shore and in the Pine Barrens. They learn how to assess maritime biodiversity and measure the effects of sea level rise along our coastlines. The WKU Campus in China is also home to our Environmental Science program. Students studying in the USA are invited to take part in a semester abroad at WKU and will continue to make progress towards their degree program while exploring Chinese environments and culture.
*= Degree completion sites with upper-level courses for students graduating from community colleges with their Associates Degrees.