Honor Society Inducts Kean CSMT Faculty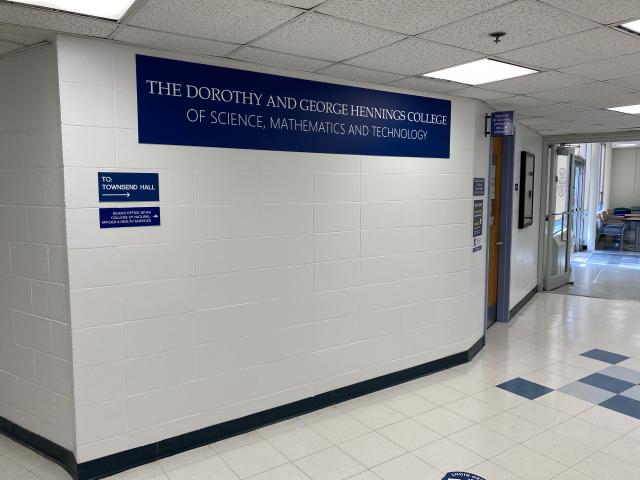 The Honor Society of Phi Kappa Phi Inducts Kean CSMT Faculty
On Friday December 11, 2020 three faculty members from The Dorothy and George Hennings College of Science, Mathematics and Technology (CSMT) were among the group of five inducted into The Honor Society of Phi Kappa Phi through the Kean University Chapter.  They are:
  

  Adriana Firooznia, Ph. D.  (Chemistry)

  Deahan Kwak, Ph.D.  (Computer Science)

  Nicholas Lorusso, Ph.D.  (Biology)

           
The ceremony took place virtually and was hosted live by The Kean University Chapter of the Honor Society of Phi Kappa Phi, chapter President Dongyan Mu, and the Kean Chapter Executive Board. 

Phi Kappa Phi is the nation's oldest, largest, and most selective honor society for all academic disciplines.    The Honor Society of Phi Kappa Phi membership is earned. Admission is by invitation and requires nomination approval by a chapter.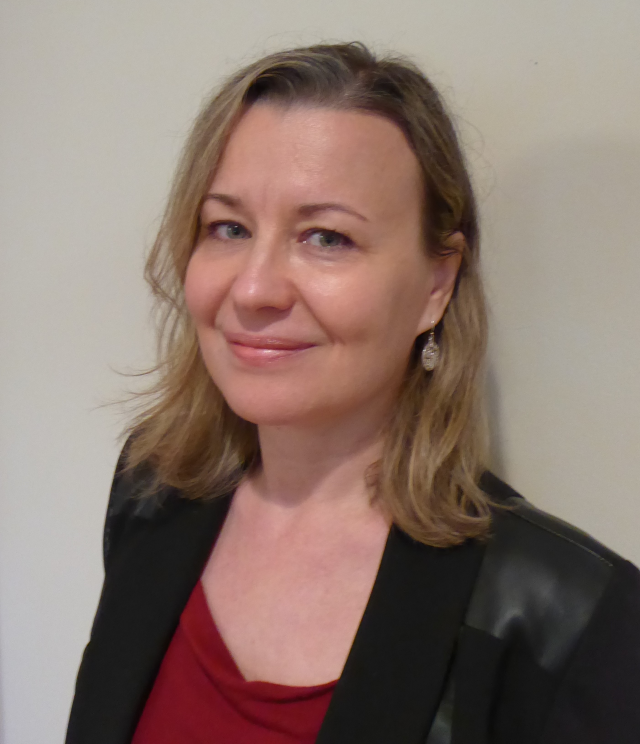 Adriana Firooznia, Ph.D.
Dr. Firooznia was born and raised in Slovakia where she also completed her education. She graduated from the Slovak University of Technology with a M.S. in Chemistry, and obtained her Ph.D. in Biochemistry at the Slovak Academy of Sciences where she also continued her employment as a postdoctoral fellow. Dr. Firooznia then joined the research group at the Carlsberg Laboratory, Denmark as a visiting research fellow, where her work focused on studies of industrially important enzymes. Afterwards, Dr. Firooznia moved to the USA where she joined a research group at the Icahn School of Medicine at Mount Sinai. For the next several years, her research focused on studying the proteins involved in chromosome dynamics, DNA repair and related processes in mammalian meiotic cells. Currently, Dr. Firooznia is a lecturer at Kean University where she teaches multiple courses including Biochemistry, General Chemistry, Essentials of Chemistry, Principles of Organic Chemistry, and Seminar in Chemistry among others.
Daehan Kwak, Ph.D.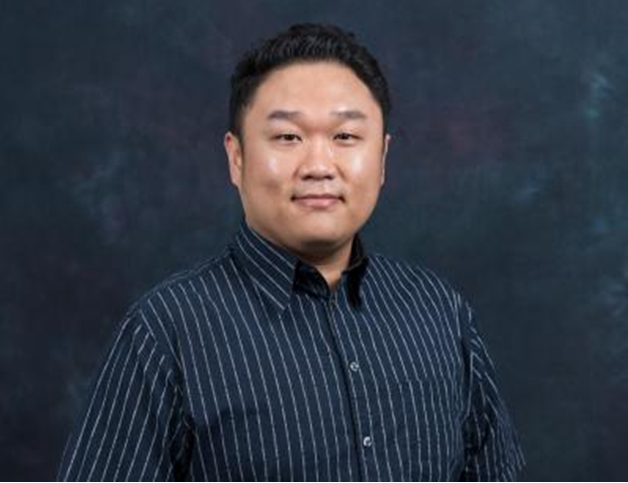 Daehan Kwak is an Assistant Professor in the School of Computer Science and Technology at Kean University, Union, NJ, USA. He received the Ph.D. degree in Computer Science from Rutgers, The State University of New Jersey, New Brunswick, NJ, USA, in 2017, and the M.S. degree from the Korea Advanced Institute of Science and Technology, Daejeon, Republic of Korea, in 2008.
His current research interest includes creating and developing data-driven applications for IoT systems with a research goal to explore the intersection of three domains: computing, networking, and data science, focusing to build interdisciplinary applications, such as smart vehicles, smart transportation, and smart health.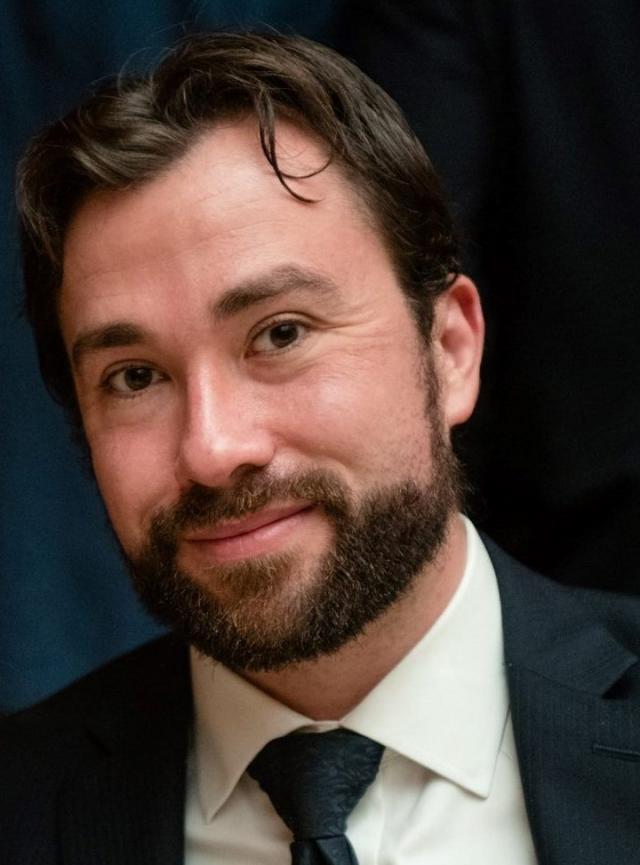 Nicholas Lorusso, Ph.D.

Dr. Lorusso joined the faculty at Kean in the Fall of 2019 and since then his lab has begun research projects that use Next Generation Sequencing to answer questions about ecology and evolutionary biology. Prior to coming to Kean, Dr. Lorusso earned his Bachelor of Science degree in Biology from Saint Bonaventure University in 2010 and his doctorate in Ecology and Evolutionary biology from Rutgers University in 2018. His dissertation research explored the costs, consequences, and transcriptomic components of algal defensive phenotypes and their role in the evolution of multicellularity in the plants. His current work with Kean students explores invasive plants, endangered species, and the evolution of multicellularity.
Nominators shared during the event about the academic achievements, qualities and character that they saw in the nominees.    After the welcoming and initiation part of the ceremony,  Maria Shumskaya, Ph.D., a Phi Kappa Phi member,  gave a presentation on her research which was  titled: "Secret life of dead wood fungi: modern technology to study the hidden community behind dead wood decomposition.".

At the conclusion of the event, a virtual group photo was taken.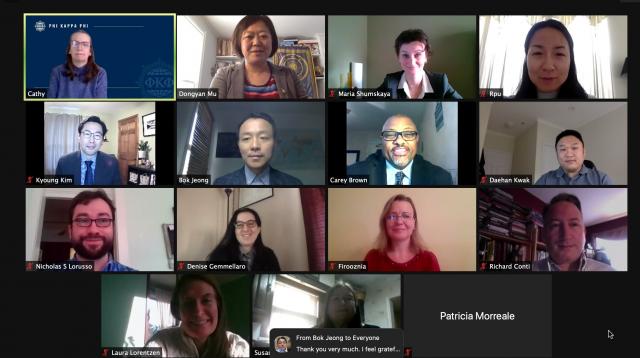 Congratulations to CSMT Faculty members  Adriana FIrooznia, Ph.D.,   Daehan Dwak, Ph.D., and Nicholas Lorusso Ph.D. and all new members including Bok Gyo Jeong (School of Public Administration)  and Kyoung Tae Kim (College of Education).         We applaud their achievements and character that led to being recognized by The Honor Society of Phi Kappa Phi and to this special day and induction ceremony.  Congratulations to them once again!