School of Natural Sciences Faculty have Case Study Published on Juvenile Huntington Disease
Case Study Published
Laura Lorentzen, Ph.D., Kristie Reilly, Ph.D.,  and Elizabeth Manheim, Ph.D. from the School of Natural Sciences have worked together to create a case study teaching tool about Juvenile Huntington Disease. An undergraduate research student, Connor Baucom, joined the team last year to assist with writing the case study and editing the video footage.
 

Laura Lorentzen, Ph.D.
 

  

Kristie Reilly, Ph.D.

 

Elizabeth Manheim, Ph.D.

The National Center for Case Study Teaching in Science, hosted by the University of Buffalo is the host website where this study is located and full details are available: https://sciencecases.lib.buffalo.edu/  

The case study has been featured on the opening page of the National Center for Case Study Teaching in Science . It can also be searched for on that page by using "Auggie's Story"  in the 'keywords" box or be found on the website by following this direct link.

The subject of the study is August Chinchilla (12)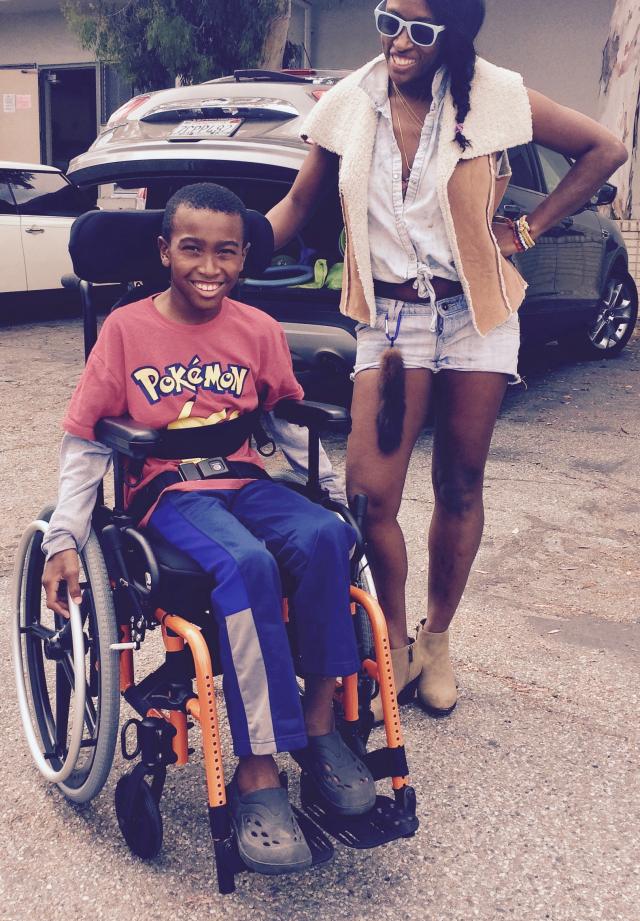 Case Abstract: 
This case study, designed for the "flipped" classroom, is divided into four parts that explore the etiology of Huntington disease.

Students complete the first two sections before coming to class by watching videos and an interactive module from HHMI BioInteractive and answering a set of questions that require them to integrate prior knowledge of DNA replication with the more advanced genetics topics of trinucleotide repeat errors during DNA synthesis, which can lead to neurological and genetic disorders, in particular Huntington disease.

 In-class work begins with Part III, which features an inspiring mini-documentary produced by the authors about Auggie, an Afro-Hispanic boy diagnosed with juvenile Huntington disease (JHD). 

Part IV concludes the case with a look at novel therapeutic strategies using RNA interference. The case is suitable for use by undergraduate students enrolled in genetics, cell physiology, neuroscience or related courses.
Here are some key events in the development and production of the videos and case study.: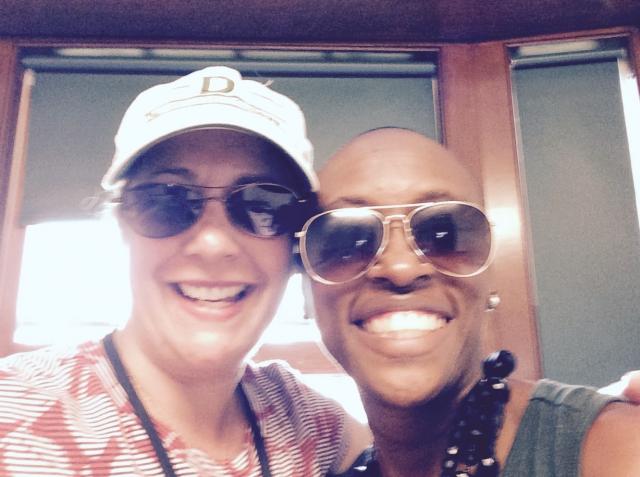 Dr. Manheim became instant friends with Nakiah, Auggie's mother, when they met in 1992 as freshmen at Dartmouth College. In 2013, Nakiah found herself in a world turned upside down when Auggie's father, Mike, was diagnosed with Huntington's Disease and it became clear very quickly that Auggie had inherited the mutant gene as well. Dr. Manheim, a geneticist, was uniquely suited to support her friend Nakiah as she navigated this difficult journey.
Since then, every semester in BIO 3709 Genetics, Dr. Manheim hosts a video chat with Auggie and his mother to talk about what life is like for the patient (and caretaker) suffering from a genetic neurodegenerative disorder that has no cure and always results in a painful, premature death.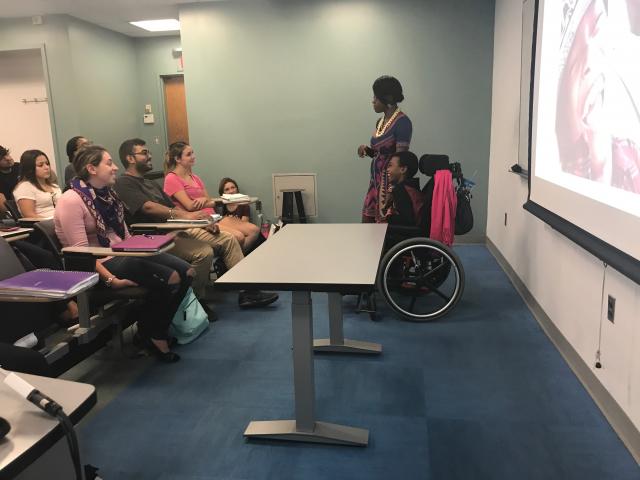 Nakiah and Auggie visited Kean in 2017 to speak to Dr. Manheim's classes and student groups in person and to meet the initial student research team. Nakiah and Auggie together have been on a very focused mission since his diagnosis to educate the public, as well as other HD patients and family members, so that Auggie's suffering could be used for education and help for others navigating this terrible disease.

Drs. Reilly, Lorentzen and Manheim from the School of Natural Sciences here at Kean University have worked together with several students over the past few years to create this teaching tool to be used in any and all Biology, Psychology, Sociology, Medical/Nursing/PA and Physical Therapy school classes. The result is this case study.
 They would like to acknowledge the other undergraduates who contributed to the creation of the IRB proposal, a challenging process in itself due to Auggie's age and medical condition: Jennifer Muniz, Julia Scannell, and Christy Verdi. Jennifer and Julia gave an oral presentation on their early interview work at Kean Research Days 2018.

This work was a joint project between Laura Lorentzen, Ph.D.,  Kristie Reilly, Ph.D., and Elizabeth Manheim Ph.D.

Here you can see both the short and longer video(for use in classes):

Short:video [5 mins]: