Upcoming Programs and Events
---
Join us for the following programs and events. Email compsci@kean.edu for more details. 
HackKean
February 2023 | TBD | TBD 
Join ACM for their annual hackathon event, HackKean and connect with other students while developing your technical skills. There will be games, giveaways and more! (Learn More) 
Explore Research Event
March 2023  | TBD | TBD
Join the Computing Alliance for Hispanic Serving Institutions (CAHSI) North Region for the 4th annual Explore Research Event and learn more about the different type of opportunities available to students in research. (Learn More) 
NCWIT Aspirations in Computing Award Ceremony  
April 2023   | TBD | TBD
(Learn More) 
Computer Science and Technology Annual Senior Showcase
May 2023 | TBD | TBD
Join us for the 9th annual Computer Science and Technology Annual Senior Showcase where graduating Seniors present their Senior Projects. 
Seminars 
Science Seminar Series hosted by Hennings College of Science, Mathematics and Technology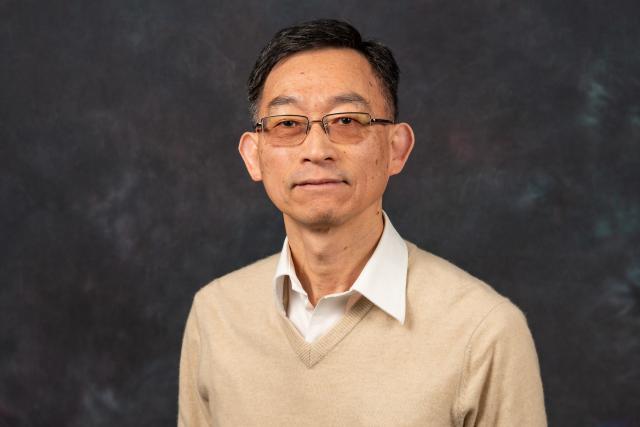 Applying Blockchain for Healthcare: Issues and Challenges in Cybersecurity 

Jing-Chiou Liou, Ph.D., Associate Professor
Department of Computer Science and Technology 
Tuesday, November 1st, 2023 from 3:20 p.m. - 4:20 p.m. 
Bruce Hall, Room 109 
Check back soon for our upcoming seminar series! 
News 
Chatham High School senior named national recipient of Award for Aspirations in Computing
The National Center for Women & Information Technology (NCWIT) National Award Selection Committee has named Chatham High School senior Risha Surana as a 2022 national recipient of the Award for Aspirations in Computing (AiC).
The NCWIT said, "Out of over 3,500 applications this year, the 400 national recipients represent the top 11% of applicants for the Award for AiC. This is a phenomenal achievement."... (Read More)
School of Computer Science & Technology hosted the 2019 NSF-Funded Beauty and Joy of Computing Event.
Kean University hosted the teacher professional development workshop in the North Avenue Academic Building on July 15th to 19th, 2019. This is the 9th year that Kean has hosted the face-to-face event, which is also in conjunction with a 2-week online preparation course beforehand. The workshop is in support of high school students across NJ having access to computer science classes at their schools by providing professional development experiences in computing. The teachers from various parts of N.J. and even out of state all the way from Los Angeles, CA came together to learn and gain more experience in computer science....(Read More) 
Kean University hosts student-led Hackathon 
In booming tech centers from San Francisco to New York, hackathons have become showcases for emerging talent. Thriving in a chaotic environment conducive to innovation and experimentation, Hackathons share a kinship with start-up culture. The events are popping up on college campuses across the country, often organized by and for students. Kean University's Student Organization recently sponsored Hack Kean, its first such event, in the university's Green Lane Academic Building's. Attendees came from Kean University, Drew University... (Read More).
Point and shoot: Kean University students create photo app to report power outages
"We had no idea where we were on the map, no confirmation JCP&L knew our problem existed and no clue when the lights would come back on," said the 22-year-old Kean University student who lives with his parents. The family debated temporarily moving in with a relative but decided to remain in their Middlesex County home, and service was returned six days later...(Read More).
Kean University Techies Develop Historical Cemetery Smartphone App
Students studying computer science at Kean University in Union have developed an app that provides access to a wealth of information about the cemetery and its occupants that's sure satisfy the curiosity of historical researchers, genealogists, and any other interested person...(Read More).