Virtual Graduate Open House
Kean University offers a vibrant learning environment that spans the globe and is dedicated to academic excellence for everyone. At Virtual Graduate Open House, Kean University thought leaders will inspire our prospective students to more deeply examine the practical application of a Kean postgraduate education.
November 20, 2021
Graduate degree programs including MBA, MPA, MSN, MSW, Exercise Science, Biotechnology and our new Master of Architecture will be featured as well as other additional master's, six doctorates, certificates and a professional diploma offered in Counseling, Criminal Justice, Education, Business, Public Administration, Natural Applied and Health Sciences, Humanities, Social Sciences and the Fine Arts.
Our speakers will highlight how Kean graduates are especially equipped to become change agents in their communities and organizations, and the meaningful research and work our students do that improves the lives of those they impact on a daily basis.
EXPLORE
High-demand graduate programs and dedicated faculty to advance your career
MEET
Support services dedicated to help guide you to graduation
LEARN
About the application process and Kean's robust financial aid opportunities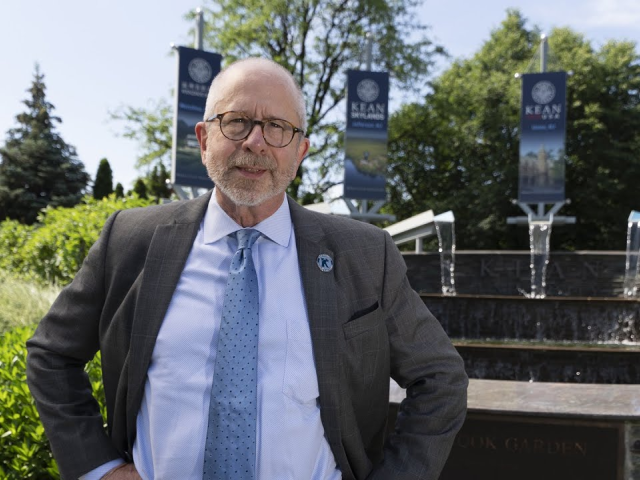 Event Details
Virtual Graduate Open House
Saturday, November 20, 2021
9 a.m. - 11 a.m.
Listen to a keynote address from Dr. David Birdsell, Provost and Senior Vice President for Academic Affairs
Hear from select Kean University thought leaders on pertinent topics facing postgraduate students
Discover the clinical partnerships and industry connections afforded to Kean students
Meet your Admissions Counselor and learn how to finance your degree
This Graduate Open House is hosted live through our exclusive virtual event platform. Following registration, you will receive a link to join the event. A 24-hour reminder email will also be sent in case you misplace your confirmation email.
World-Class Education
At Kean, we believe in a smarter approach to education that pairs world-class instruction in our classrooms and labs across the globe with real-world professional experience that leads to career success. As one of the most diverse institutions in the nation, Kean offers a place for everyone.