Associate Professor Leads Worldwide Socially Just Academia Project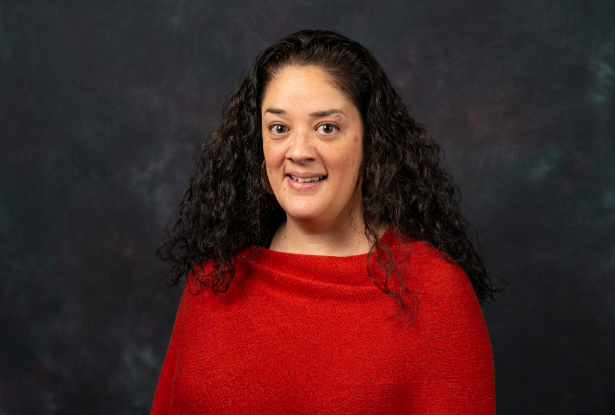 A Kean writing professor is collaborating with colleagues around the world on an initiative to create a new global vision for higher education that fosters equity and inclusion in teaching practices and scholarship and welcomes new voices into academia.
Mia Zamora, Ph.D., associate professor and the director of the Kean master's in English writing studies program, co-founded the Socially Just Academia Project with Maha Bali, Ph.D., from American University in Cairo. Seed funding from Hewlett Foundation has helped the project to grow. It now has facilitators in Europe, the Middle East and Africa.
"We as a group are taking a close look at the ways in which higher ed in general has, at some level, never reckoned with inequity and the big question of equity in the spaces where we train and mentor people," Zamora said.
As students pursuing a doctoral degree, aspiring professors can become indoctrinated in methods and practices that are not inclusive, she said.
"We learn what journals are acceptable and unacceptable and that certain writing is unacceptable and certain questions are disrespectful. As professors, we then become gatekeepers of what is right and wrong or appropriate and inappropriate, and in the process we exclude legitimate voices, authentic voices, that may not have the so-called right credentials," she said.
Zamora's project aligns with Kean University's mission and values. 
"Dr. Zamora is a leader nationally and internationally on issues of social justice, diversity, equity and inclusion. Her project is another demonstration of that and of how Kean faculty are committed to social justice," said Jonathan Mercantini, Ph.D., dean of Kean's College of Liberal Arts. 
The Socially Just Academia Project operates online and offers workshops in which educators, mostly from higher education, are exploring ways to break through ingrained modes of thinking and practices. Participants receive updates through the project's Twitter account, @socialjustacad.
"It is challenging dominant white hegemonic discourses and practices and offering critical educators space to exchange ideas and imagine ways forward that dismantle racism and oppression," said Bali, associate professor of practice at the American University in Cairo's Center for Learning and Teaching.
The initiative is an outgrowth of another project of Zamora, Equity Unbound, which was recognized with a Mozilla leadership award. Zamora created Equity Unbound three years ago with Bali and Catherine Cronin, Ph.D., of Ireland's National Forum of Teaching and Learning, to develop open, intercultural learning experiences for students and professional development for educators, with a focus on equity and open resources. The group pivoted to more directly address inequities in higher education in response to the outcry for racial justice in the summer of 2020 after the death of George Floyd during an arrest.
"This work is about trying to not only open up a spot at the table, but that we're listening to people who have been left out, and we're changing how we do what we do," said Zamora. "That's really the paradigm we're seeking for higher ed."
Tagged