Can a Person be Both Pro-Gun and Pro-Life?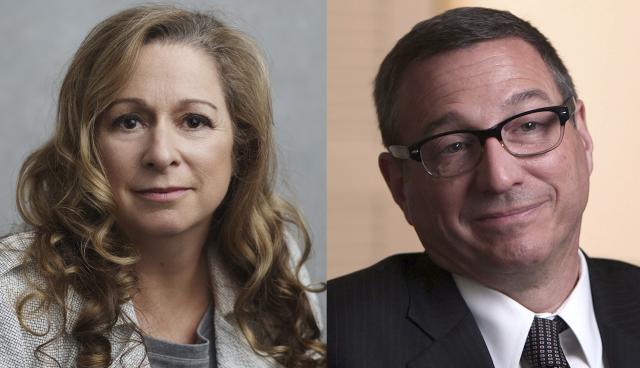 Abigail E. Disney, the Rev. Rob Schenck to address gun violence and abortion as part of Kean University Distinguished Lecture Series
 
Documentary filmmaker Abigail E. Disney and evangelical minister Rev. Rob Schenck will host a lively conversation about gun rights and abortion rights on Wednesday, March 6 as part of University's Distinguished Lecture Series.
Lauretta Farrell, director of the Human Rights Institute at Kean, will moderate the conversation at 4:30 p.m. in the STEM Auditorium.
"In the study of human rights, we are often called upon to decide which rights matter more," Farrell said. "This Distinguished Lecture Series is a unique opportunity for our students and members of the community to contribute to the critical discourse surrounding these topics."
Disney created The Armor of Light documentary that tracks Schenck, an anti-abortion activist who broke with far-right orthodoxy by questioning whether being pro-gun is consistent with being pro-life. The film follows Schenck as he meets the mother of a teen whose murder drew attention to the Stand Your Ground laws in Florida.
Farrell said the lecture will evaluate how the unalienable rights of life, liberty and the pursuit of happiness outlined in the Preamble to the Declaration of Independence can co-exist with the Second Amendment's right of people to keep and bear arms.
"How do we reconcile this apparent contradiction in rights during a time when gun violence has become an epidemic?" she said.
The documentary is available for viewing on Netflix and will be shown at STEM on the 6th floor at 3 p.m. on March 6 for anyone who wishes to view it before the lecture event. It will also be shown afterward. Guests who have not viewed the film are welcome to enjoy the lecture.

There is no cost to attend the film screening or lecture, but registration is required at kean.edu/lectureseries. Seating is limited and is first-come, first-served.
Tagged