Distinguished Lecture Series
The Armor of Light
Wednesday, March 6 • 4 p.m. • NAAB 
Is it possible to be both pro-­gun and pro-life?

In this installment of the Kean University Distinguished Lecture Series, two renowned speakers will address the question posed by The Armor of Light documentary– 
Is it possible to be both pro-­gun and pro-life?
Distinguished Lecturers:
Abigail E. Disney 
Filmmaker, philanthropist, and CEO and president of Fork Films; founder and president of Peace is Loud
Rev. Rob Schenck
Evangelical minister and founder of Faith and Action; president of National Clergy Council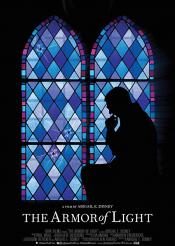 The lecture will be preceded with a screening of The Armor of Light documentary, which follows an evangelical minister and the mother of a teenage shooting victim. 
The North Avenue Academic Building Auditorium, located on  the campus of Kean University, at 1000 Morris Ave. (at the corner of North Ave.) in Union, N.J., is wheelchair accessible. 
Previous Distinguished Lectures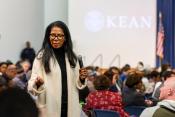 Judy Smith was the inspiration for and co-executive producer of Scandal, a TV drama revolving around the life and work of a high-powered crisis management executive. She is the founder and president of Smith & Company, a leading strategic advisory firm with offices nationwide. Smith has worked on some of the most historic and sensational events of our time, including the Iran-Contra investigation; the prosecution of former Washington D.C. Mayor Marion Barry; the 1991 Gulf War; the congressional inquiry of Enron; the President Clinton scandal involving Monica Lewinsky; and the Sony Corporation hacking crisis. She also serves as counselor to Fortune 500 corporations and authored the book, Good Self, Bad Self.