'Common Read' Puts Kean Students on the Same Page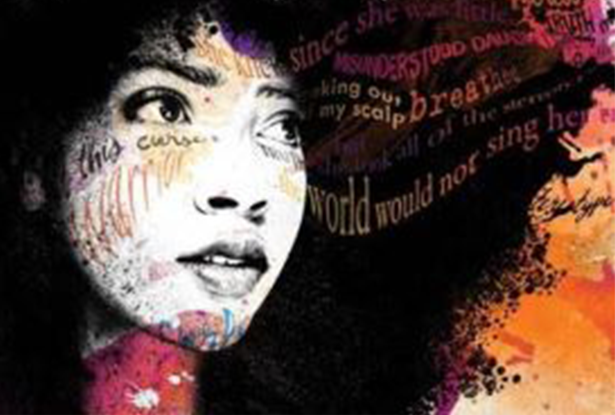 Kean first-year students will all be reading the same book this semester, The Poet X, as the University institutes its inaugural Common Read to build community and recognize Hispanic Heritage Month.
The book's author, Elizabeth Acevedo, a spoken word poet and National Book Award winner, will also visit Kean on Tuesday, September 28 to give a reading from her book and meet with students.
"We are excited to begin the tradition of the Common Read at Kean University," said Kean President Lamont O. Repollet, Ed.D. "This book is a perfect choice for Kean's students, many of whom face challenges similar to those described in the book. This shared reading experience will open a dialogue and help build community on campus."
The Poet X, a verse novel, is the story of teenage poet Xiomara, who lives in Harlem and writes about challenges in her life. Topics include adolescence, family, gender, race, sexuality and more. 
The Common Read project was initiated by collaboration of the Kean Office of Diversity, Equity and Inclusion (DEI) and the College of Liberal Arts.
"This book will help us recognize Hispanic Heritage Month, which begins on September 15," said Tamika Quick, executive director of DEI. "All first-year students will receive the book free, and others can find it at the college bookstore. We look forward to our campus community benefitting from the important message of this book."
Every first-year student will read and discuss a portion of the book in class, and students in special sections of the First Year Seminar will read the entire book, according to Acting Dean of the College of Liberal Arts Jonathan Mercantini, Ph.D.
"Having all of the incoming students read the same book, or at least excerpts from it, gives everyone a common frame of reference and some shared knowledge," Mercantini said. 
Professor Mia Zamora, Ph.D., director of the Master of Arts in Writing Studies program and the Kean University Writing Project, led the faculty group that selected the book.
"This book is perfect for opening up multiple conversations about racial and social justice," she said. "We hope to bring diverse points of view into our lives and open conversations as we learn in community together."
Kean senior Wenedy T. Paulino, of Elizabeth, was introduced to The Poet X in class last year, but plans to take part in the Common Read. The English K-12 TSD (teaching students with disabilities) major looks forward to introducing it to future students.
"It was the first time I have ever read a book for school where I saw myself and my culture. I actually felt seen but most importantly, I felt included," Paulino said. "The Poet X is more than just a book to me. It has become a part of me and my journey."
The book is being taught in Kean's required one-credit course for freshmen and many transfer students, Transition to Kean. Kean has Open Education Resources and other Common Read information available to faculty at https://mlibbey58.wixsite.com/fys-resources.
Tagged