Da Vinci – Inventions Exhibit to Open at Kean University
The Liberty Hall Academic Center at Kean University is set to unveil a world-class traveling exhibition, Da Vinci – Inventions, showcasing faithful reproductions of many of Renaissance artist Leonardo da Vinci's most important inventions, drawings, paintings and more.
The exhibition will open to the public on January 25, 2020, bringing history to life in the University's newest academic building at the historic site of Liberty Hall, home to New Jersey's first elected governor William Livingston, in Union, New Jersey.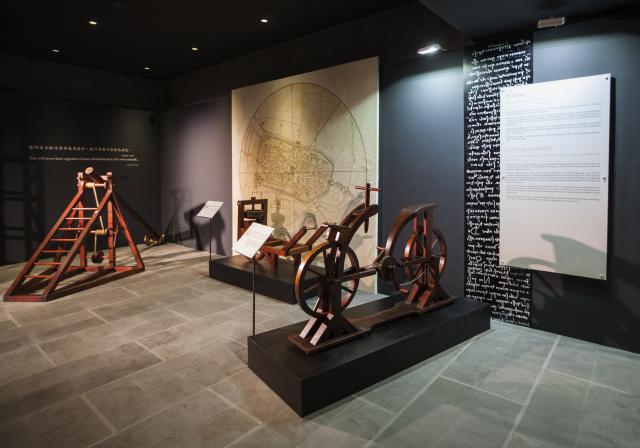 Da Vinci – Inventions explores the artist's life, creativity and complexity. Visitors will experience more than 60 of da Vinci's inventions, many recreated in full-scale. A tank, submarine, helicopter and more will be on display across 6,000 square feet of exhibition space.
"This kind of world-class exhibition on one of history's greatest thinkers is exactly the kind of program we envisioned bringing to our students and community members when we opened the Liberty Hall Academic Center this past fall, said Kean President Dawood Farahi, Ph.D. "We are looking forward to welcoming visitors so they can experience history and art in a new way."
The exhibition also examines da Vinci's sketches, paintings and the machines he invented on paper, and invites visitors to interact with them, allowing them to explore his genius and creations in their own way. Guests can also enjoy recreations of the Mona Lisa and The Last Supper in superb detail.
The exhibition was created by Grande Exhibitions and has appeared around the world, including in Italy, Sweden, Germany, the United Kingdom and the Philippines.
All of the inventions brought to life for the exhibit were crafted by Italian artisans, many using techniques and materials from the Renaissance period. Scouring more than 6,000 pages from da Vinci's personal codices (notebooks), the artisans deciphered hidden clues, intentional mistakes and mirror-image writing that he employed to keep his works top secret.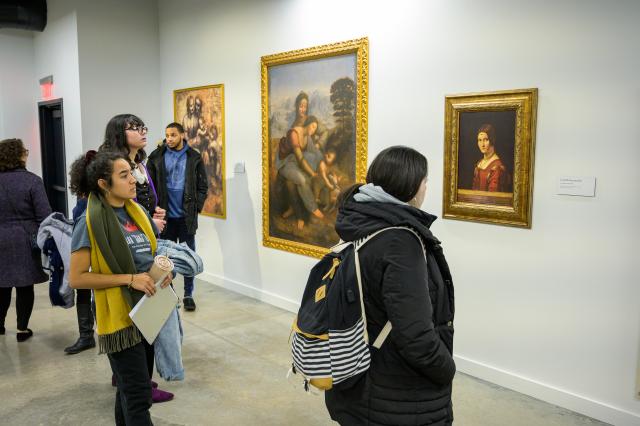 Lynette Zimmerman, executive director of the Liberty Hall Academic Center, said visitors can connect the historical perspective that comes from such exhibits to current global issues and learn from that experience.
"The purpose of this new facility at Kean University is to be a support framework that connects and engages the community with transformative culture," Zimmerman said. "Da Vinci – Inventions embodies that mission. It will inspire students and the public alike to promote equality and social mobility through education."
The exhibition will run through April 12, 2020 at the academic center, which is located at 1003 Morris Avenue in Union.
Admission will be free for Kean students and school groups.
All other guests are encouraged to visit kean.edu/davinci to reserve their tickets in advance. General admission is $15 and children under age 13 are $5. Groups of more than 10 receive a discount booking by phone only at (908) 737-5301. Parking is available on site and the building is handicap accessible.
Tagged