Dual-enrollment Program Gives High School Students a Head Start on College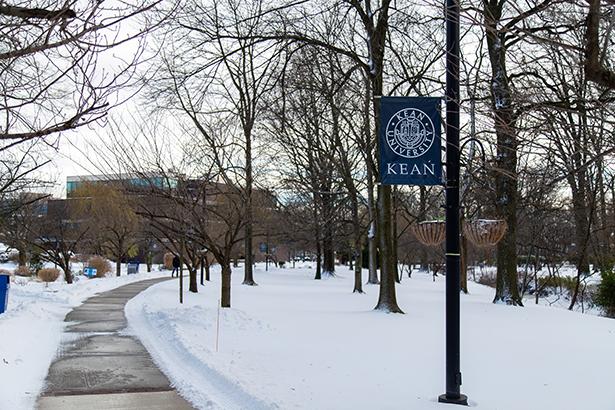 Students at three New Jersey high schools are getting a jump on their college degrees, earning credits at Kean University while they also work toward their high school diplomas.
The dual-enrollment program overseen by Kean's newly established Office of High School Partnerships allows students to take college credits, at discounted rates that are paid by their school districts. Students from Union High School, Union County Vocational-Technical Schools (UCVTS) and Passaic Academy of Science and Engineering — 125 in all — are enrolled, and more high schools are expected to partner with Kean in the coming months. 
"This is not just a huge cost saving for the students, but through this program, students get an early window into college life and expectations," said Maryam Raja, director of high school partnerships at Kean. "Our office aims to make students college-ready and give them a home so that navigating the challenges of an undergrad degree becomes easier."
High school guidance counselors evaluate students for the program, ensuring that they meet eligibility requirements, which include having a 3.0 GPA or higher. The students also may have to meet other assessment standards maintained by specific Kean degree programs.
This semester, seven Union High School students are enrolled in a communication course, Speech Communication as Critical Citizenship. Jeremiah Sullivan, executive director of the School of Communication, Media and Journalism, taught the course to a previous group of high school students and called it "a great experience."
"The students seamlessly fit into our larger classroom community, and they become valued and contributing members of it," he said. 
Nicole Ahern, supervisor of counseling for Township of Union Public Schools, said the students are enjoying the class as they get valuable experience as college students.
"With this dual-enrollment opportunity, our current seniors have the opportunity to take a college-level course in the actual university environment," she said. "The students can experience a true college course, interact with professors, work with other students in their classes, and get a sense of what their freshman year college experience might look like. They feel like this experience is preparing them for college the following fall."
The High School Partnerships program also includes a long-standing agreement with UCVTS in which senior-year students in select academies spend their entire year at Kean as part of design, education, environmental science or theatre programs. 
The high school students can work with faculty on research, be part of Kean's theatre/production teams and participate in other campus projects. They can also access Kean's academic support resources, meet and engage with Kean faculty and students, and work with Kean admission counselors to learn more about the undergrad admission process, scholarships and financial aid. 
"Through Kean's dual-enrollment program, students get a competitive advantage from Kean's academic and student services that prepares them for college and beyond," said Raja.