Five Spanish Program Students to Present Research at National Conference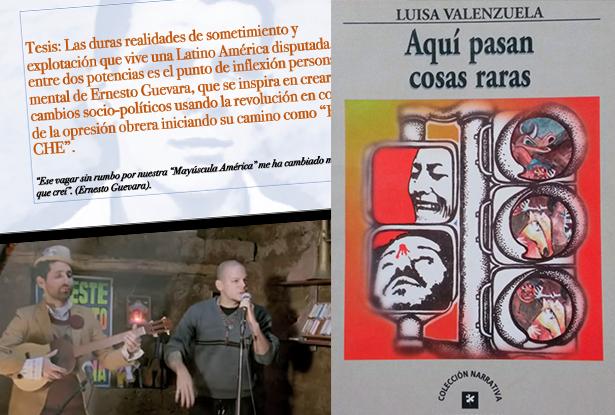 Five Kean undergraduate Spanish majors have been selected to present their academic research on topics from Latin American literature to social movements at the virtual National Conference on Undergraduate Research (NCUR) in April. 
It is the fourth year that students from the Spanish program have been invited to present their research at NCUR, but the first time five students from the program have been selected to participate. The conference will host up to 4,000 undergraduate students of different disciplines from around the world and display their research and academic accomplishments. 
Kean Assistant Professor Gregory Shepherd, Ph.D., the coordinator of world languages at the University, oversaw the students' projects and said NCUR is an opportunity for them to showcase their intellect as well as academic skill. Their projects involved writing a thesis and organizing arguments. He provided feedback and mentorship throughout the process.
"Employers are looking for individuals who can take their learning and research beyond the university where they are studying," he said. "This shows maturity in the intellectual process and commitment to lifelong learning." 
The five students attending the virtual conference are Valerie Sanabria, a senior from Elizabeth majoring in Communication-Journalism; Maria Kukla, a senior from Aberdeen with a dual major in Elementary Education/Bilingual; Rosa Huanchi, a junior from Elizabeth majoring in Spanish/Teacher Education; Dolores Quezada, a senior from Millburn majoring in Spanish/Teacher Education; and Daniela Riascos, a junior from Beachwood majoring in Spanish/Teacher Education. 
Sanabria will be presenting her research, The Story of a Beautiful and Rich Culture and Territory Victim of Imperialism Illustrated by Latin American Artists, which discusses the works of the Modernismo movement, among other literary movements, in Latin America and the adversities the region has faced due to imperialism. Also, her research discusses how multiple works since the Modernismo period have described the history and beauty of a culture and territory. For her research, she analyzed and compared literature and works from several Hispanic artists and a song by the Puerto Rican band Calle 13 called Latinoamérica. 
"The purpose of my research was to find out if there was a correlation between those works of art. I found that there is a correlation and that even a hip-hop/rap band denounced what imperialist countries did and still do in Latin America," she states. 
Kukla is displaying her research project, Luisa Valenzuela's "Si esto es la vida, yo soy caperucita roja" [If This Is Life, I Am Little Red Riding Hood]  and "Aquí pasan cosas raras" [Strange Things Happen Here]: Abuse of Power and the Role of Women in Society.
"The most important thing we learn from my research is appreciating those who risk their lives to show the reality of their countries to the world," she said. Kukla's research explored Valenzuela's message of women empowerment in the Latin American community and her bravery in denouncing the abuse of power through her writing during the dictatorship period of the Argentinian government. 
NCUR will be held April 12-14. Students from all disciplines attend the conference to present their work, network with students and faculty from other institutions, and learn from others' research. NCUR presentations range from oral, poster, visual arts and performing arts. All five Kean students were invited to the oral research presentations panel.