Frozen Sing-a-Long Kicks Off Kean Stage's Family Series
FOR IMMEDIATE RELEASE: November 29, 2016
Frozen Sing-a-Long Kicks Off Kean Stage's Family Series
UNION, N.J. – For the first time in forever, there is going to be a Frozen Sing-a-Long at Kean University's STEM Building auditorium, which, on Saturday, December 10, will be transformed into the icy kingdom of Arendelle. There will also be a winter wonderland of fun activities in between the two screenings, which will take place at 12 p.m. and 3 p.m. Tickets are $5 per person.
Children are invited to dress in character and follow along to words on the screen as they sing along to Disney's hit animated movie. Frozen tells the story of Princess Anna, as she sets off on a journey with rugged mountain man Kristoff, his trusty reindeer Sven, and a snowman named Olaf. The group is determined to find Anna's sister, Queen Elsa, whose icy powers have trapped the kingdom in eternal winter.
The 2013 movie spawned Idina Menzel's smash hit single Let It Go, and many other kid-friendly songs, including Do You Want to Build a Snowman? It's sure to be fun for the whole family.
The atrium at the entrance to the auditorium will be turned into everything Frozen. Costumed characters of Anna and Elsa will be on hand for a meet and greet and photo opportunities. A face painter will transform little ones into their favorite Frozen characters, including princesses, a reindeer, and a snowman. There will be a Frozen coloring station and a place to make a magic color scratch snowflake. Kids can also pose with Frozen props in a photo area and fill up on cookies, pastries and warm drinks at the hot chocolate bar.
The 320-seat auditorium is located in the state-of-the-art STEM Building, 1075 Morris Avenue in Union, N.J., across the street from Kean University's main campus. Free onsite parking is available.
Families are also invited to come to the campus early on Saturday, December 10, to participate in a Gingerbread House Workshop from 10 a.m. to 11:30 a.m. at Liberty Hall Museum, located at 1003 Morris Avenue, adjacent to the STEM Building. The $20 admission fee, which includes all supplies, covers one child and one adult. Additional adults are $5. Reservations are required at 908-527-0400 or libertyhall@kean.edu. Please consider bringing a new, unwrapped toy as a donation for Toys for Tots.
The Frozen Sing-a-Long is just one of the fun family programs offered at Kean Stage. Sunday, January 29 brings a live musical performance of Skippyjon Jones Snow What (& the 7 Chihuahuas). Skippyjon Jones is a Siamese cat who thinks he is a Mexican Chihuahua. He goes by the alter ego Skippito Friskito. With the help of his friends, the Seven Chimichangos, Skippyjon must rescue a princess and battle an evil dragon. Based on the book by Judy Schachner, this show is recommended for preschoolers through fourth graders. Tickets are $12-$20.
Erth's Dinosaur Zoo Live comes to Kean University's Wilkins Theatre on Sunday, March 19. Kids can meet and interact with an eye-popping collection of lifelike dinosaur puppets. The entertaining and educational theatrical performance is recommended for children in grades K-5. Tickets are $12-$20.
The crew of ArcAttack will use high-tech wizardry in their electrifying performance on Sunday, April 30, combining their love of rock music with their fascination with science. This show is geared toward children in grades 3-7. Tickets are $12-$20.
Older kids and adults will be sure to love the Grease Sing-a-Long, which will be presented in Wilkins Theatre on Friday, April 7. Dress in your best 1950s gear and sing along with Sandy, Danny, and the rest of the high school gang. Admission is $10.
Tickets for all shows are available at the Kean Stage Box Office in Wilkins Theatre, by phone at 908-737 SHOW (7469), or online at www.keanstage.com.
PHOTOS/CAPTIONS: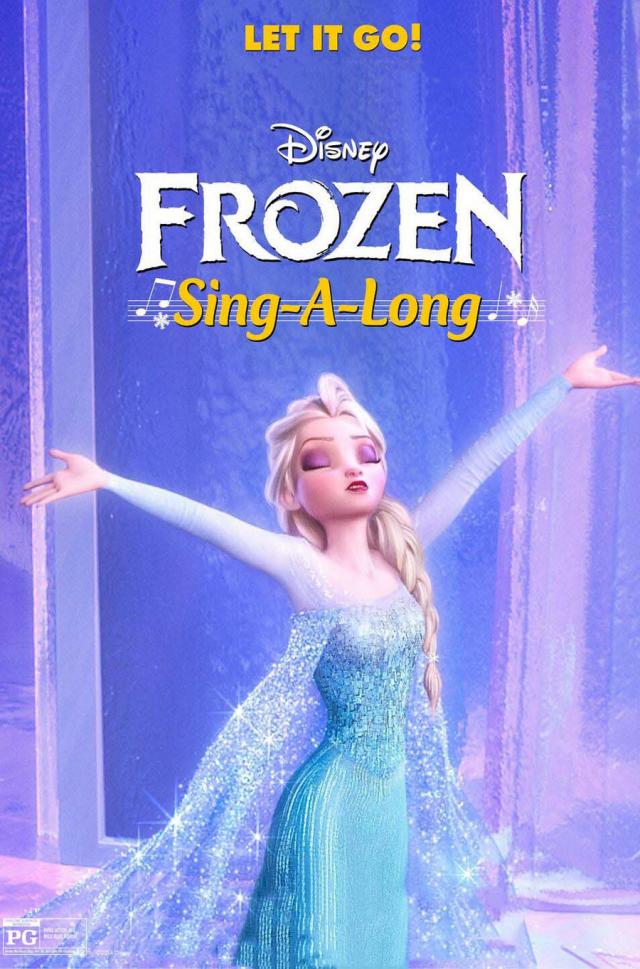 Sing along with Anna, Elsa and the rest of the gang from Arendelle at Kean Stage's STEM Building Auditorium on Saturday, December 10.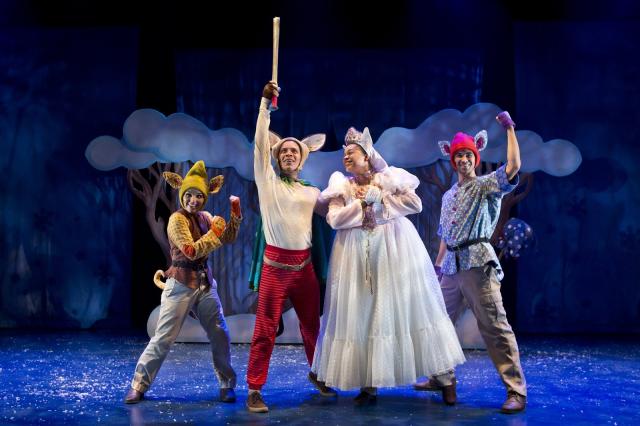 Join in the live musical adventures of Skippyjon Jones, a Siamese cat who thinks he is a Mexican chihuahua on Sunday, January 29, at Kean Stage's Wilkins Theatre.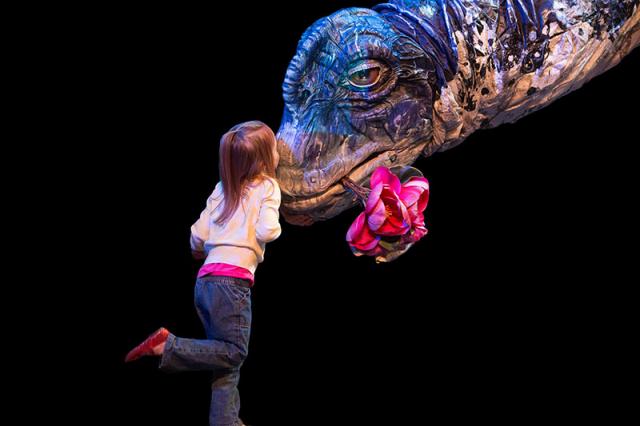 Let Erth's Dinosaur Zoo Live guide you on a breathtaking tour of prehistoric Australia at Kean University's Wilkins Theatre on Sunday, March 19.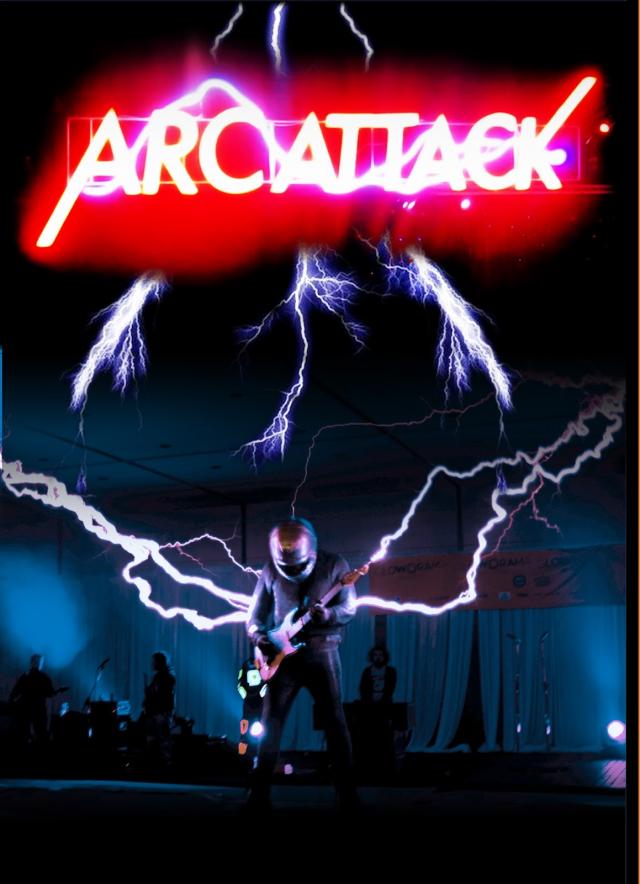 Experience the electrifying ArcAttack performers as they play music through a combination of homemade, high-tech and traditional instruments on Sunday, April 30, at Kean Stage's Wilkins Theatre.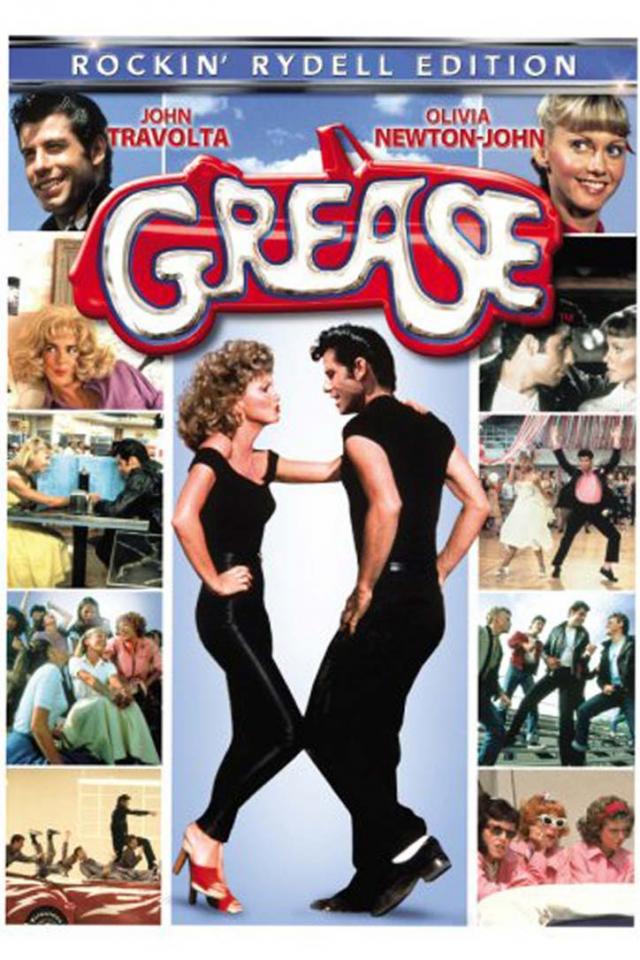 You're the one that I want...to join in the Grease Sing-a-Long at Kean Stage's Wilkins Theatre on Friday, April 7.
ABOUT KEAN STAGE
Kean Stage at Kean University educates, entertains, and challenges audiences by presenting high-quality programs that reflect the diversity of the region and of the arts. These cultural offerings complement the intellectual life of the classroom for our students, increase opportunities for community engagement, and provide affordable access to the arts for New Jersey residents. Audiences of all ages are invited to enjoy a wide range of professional theatre, Broadway tours, dance performances, concerts, international films, and family-friendly shows. In addition, Kean Stage encourages University students to attend events, and provides several options to explore the performing arts through master classes, workshops, lectures, and employment opportunities as ushers, backstage technicians, and box office staff. Visit www.keanstage.com.
ABOUT KEAN UNIVERSITY
Founded in 1855, Kean University has become one of the largest metropolitan institutions of higher education in the region, with a richly diverse student, faculty and staff population. Kean continues to play a key role in the training of teachers and is a hub of educational, technological, and cultural enrichment serving nearly 15,000 students. The University's six undergraduate colleges offer 50 undergraduate degrees over a full range of academic subjects. The Nathan Weiss Graduate College offers four doctorate degree programs and more than 60 options for graduate study leading to master's degrees, professional diplomas or certifications. With campuses in Union and Toms River, New Jersey, and Wenzhou, China, Kean University furthers its mission by providing an affordable, accessible and world-class education. Visit www.kean.edu.
###
Steve Cochran
Kean Stage Manager
Phone: (909) 737-4081
Email: scochran@kean.edu
Website: www.keanstage.com
Tagged