Google Grant Supports Artificial Intelligence Research at Kean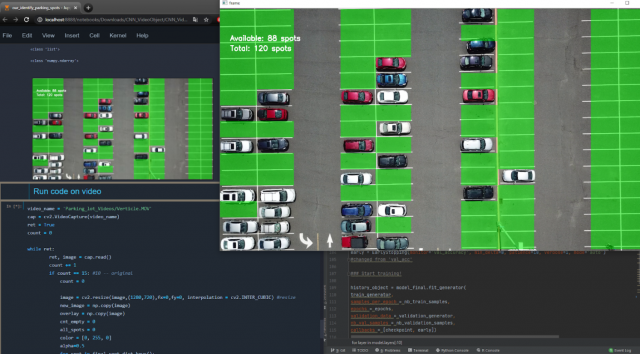 Students and faculty from across the country who are interested in researching artificial intelligence (AI) will receive support from a Google Research grant secured by Kean University.
For the second straight year, Kean has received an Explore Computer Science Research (exploreCSR) grant. The $15,000 grant, awarded to Associate Professor Juan "Jenny" Li, Ph.D., will support three faculty mentors and students from different universities in conducting AI research next summer. One of the students will be from Kean, and Li will be one of the faculty mentors.
"Skills learned through the research experience will enable students to keep up with the rapid advancement of computer science, especially in the AI field," Li said. "Computer science and AI are everywhere now. The research allows students to see firsthand how their work can be applied in our daily life."
The students will be working on AI projects involving representing images in geometric shapes and recognizing human actions in videos. As part of the Google grant, Li said Kean also is connected with a mentor from Google Research, who will give a talk to students in early Spring 2021 on the most advanced AI topics. 
"This experience supports the students in any professional path they may choose, whether it is in industry after graduation or into a graduate program," said Patricia Morreale, Ph.D., executive director of Kean's School of Computer Science and Technology. "We want our students to be the decision-makers for technology, bringing their diverse perspectives into the process, so that the resulting technology works for everyone and does not disadvantage or exclude any community of users."
The exploreCSR grant is the fifth Google grant Li has received since joining the Kean faculty seven years ago. Li said faculty at 50 universities, including Massachusetts Institute of Technology, Duke University and the University of Tokyo, also received the grant this year. 
Last year, Li received a $8,000 award from Google Research to guide two Kean students in AI research to create an AI drone video recognizer, using Google's Tensor Flow libraries. One of the students was Stacy Fortes of Union, a junior computer science major, who helped update a program to process drone video footage and classify parking spots as empty or full with 100% accuracy.
"The one-on-one research opportunity was extremely impactful because I was able to connect with Dr. Li twice a day. It made the process feel like a mentorship," said Fortes. "This research opportunity exposed me to a new field of computer science that I now have become very interested in. It also opened doors to conferences, future research projects and internships." 
After receiving her bachelor's degree from Kean, Fortes said she plans to pursue a graduate degree in AI and work in the field in the future.
This year's grant also enabled the Second Annual Explore CS Research virtual kick-off event. 270 students and other participants from 10 universities registered for the workshop on research and graduate school opportunities for students. The students who will be mentored as part of Li's exploreCSR grant will be chosen from the event, which was co-sponsored by the Computing Alliance of Hispanic-Serving Institutions (CAHSI). Kean leads the North Region of CAHSI and partnered with New Jersey Institute of Technology for the event. It featured a panel of women in computer science discussing their research careers and student speakers. Students and faculty from Kean, Occidental College, NJIT and Yeshiva University participated.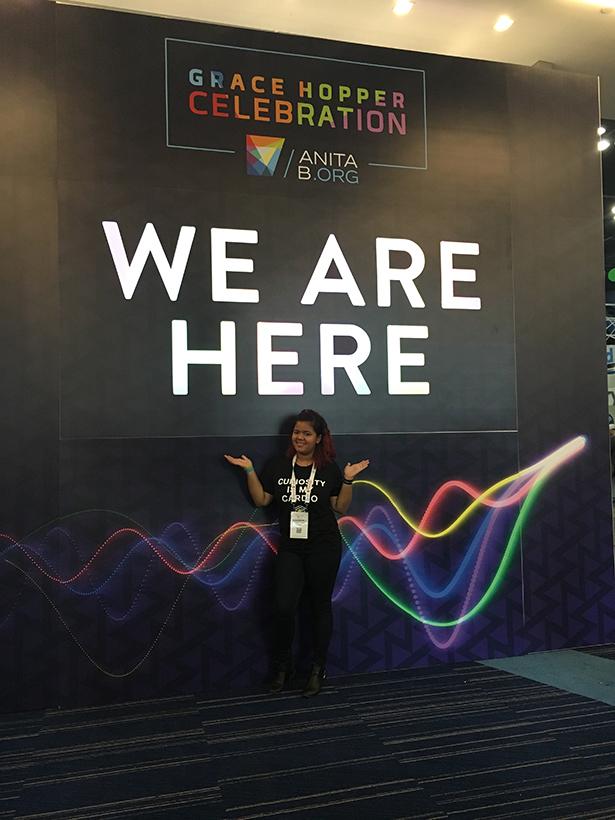 Kean computer science alumna Kingberli Capellán '19, currently pursuing a master of engineering degree in cybersecurity at the University of Maryland, was a featured speaker. She described how she had to overcome self-doubt before applying for research opportunities as a Kean undergraduate.
"I was one of those people who thought there were people better than me applying for these opportunities. But I had mentors who pushed me, telling me that if they can do it, you can do it. There are always people willing to help you," she said.
Capellán encouraged the students to ask their professors about research and conferences they can attend.
"One of the great things about going to conferences is that you not only find connections and people who can help you to approach the field, they also have different companies who are there recruiting," she said. "When you tell them that you have research experience, they are more interested in you. They know that if they hire you, they can teach you, and you will always be open to learning new things."