Higher Ed Computer Science Enrollment Gets Boost from Latest Tech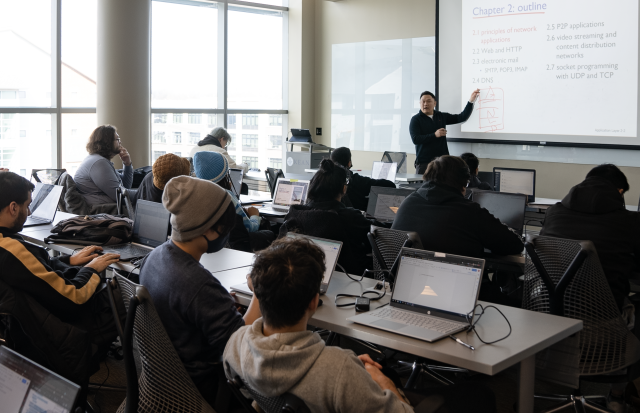 The prevalence of computer technology in everything from car dashboards to virtual assistants is fueling a boom in computer science enrollment at Kean University and throughout higher education.
Kean's computer science and information technology program enrollment has more than tripled since 2008, driven in large part by students interested in cybersecurity, machine learning, artificial intelligence (AI), software design and other technological innovations. 
Another factor behind the increase is the labor market, with high-paying, in-demand jobs with top companies available for Kean's computer science and technology graduates. 
"Computing and technology are driving many, if not all, of the technologies and services in today's world," said Kean Professor Patricia Morreale, Ph.D., chair of the Department of Computer Science and Technology at The Dorothy and George Hennings College of Science, Mathematics and Technology (CSMT). "Students all use computers, and many want to learn more about them."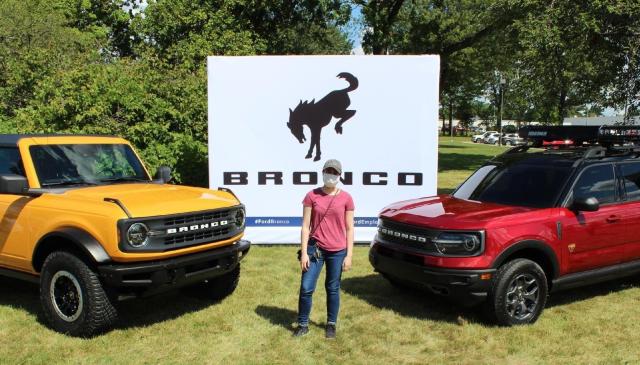 The roll call of Kean alumni includes computer science graduates working at Apple, Amazon, JP Morgan, Ford, General Motors, Lockheed Martin, the U.S. Department of Defense and more.
Morreale said she expects Kean's enrollment to grow another 10-20 percent for Fall 2023. Between semesters, her department usually adds about 50 students; this year, it gained 100 students, many of them women, an underrepresented group in the industry.
"Students are changing majors, they're earning a second degree, or they come to Kean and want to be a computer science major," Morreale said. 
All told, Kean's graduate and undergraduate computer science and information technology programs totalled 721 students in 2022, up from 175 in 2008.
Nationally, the number of bachelor's degrees awarded in computer and information sciences and support services also increased, to 97,047 in 2019-2020 from 47,702 in 2005-2006, according to the National Center for Education Statistics.
"Many of our students want to create tomorrow's technology," said George Chang, Ph.D., Dean of CSMT, adding that Kean students are earning as much as $150,000 in their first jobs after graduation. "It's not just computers – it's anything that can connect to the internet, such as cell phones, refrigerators, toys. It's the 'internet of things.'"
Computer science enrollment nationally has fluctuated dramatically since the peak in the mid-1980s when personal computers were popularized. Interest dropped in the 1990s, then returned with the dot-com boom in the late 1990s. Enrollment fell again in the early 2000s when the dot-com bubble burst.
Kean has built up its program since computer science became its own department in 2007, adding options such as cybersecurity; hiring additional faculty; and receiving numerous grants, including those supporting diversity in computer science.
State initiatives requiring computer science education in K-12 schools, such as one New Jersey adopted in 2018-2019, are also generating interest among students and should fuel further growth in enrollment.
"I expect enrollment will boom in the next five years," Chang said.
Isabel Morais, a 2019 Kean computer science graduate, is one of Kean's many successful alumni. A software engineer at Ford Motor Company, she works in the area of vehicle software updates.
Morais, who just moved back to Union from Michigan as part of Ford's remote work plan, said computer science "is a field that keeps growing." 
"Kean is a good school to study computer science. At Kean, I was able to learn solid fundamentals and be part of different research opportunities that helped me grow my technical skills and soft skills," she said.
Long-term, Morais said she plans to remain a software engineer but become more involved in system design.
"There are many opportunities with a computer science degree," she said.
Tagged