ILSE Wins International Awards for Business Acceleration Efforts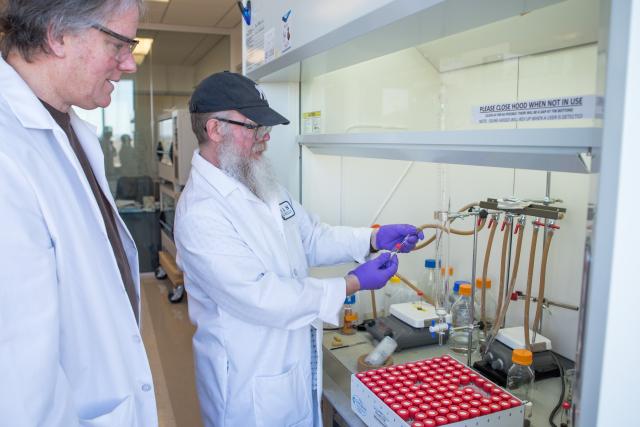 The Institute for Life Science Entrepreneurship (ILSE) at Kean University has received two international awards for its global work to help life science startups, entrepreneurs and researchers succeed. 
For the third straight year, ILSE was recognized with a Healthcare & Pharmaceutical Award from Global Health & Pharma (GHP) magazine, receiving the 2021 Best Life Science Accelerator – North America award. GHP, a global information-sharing platform and a multi-disciplinary members community, was established to enhance communication networks and collaboration across all themes and disciplines, including human health.  
For the second year in a row, ILSE was honored with a Small Business Award from Corporate Vision magazine, a UK-based, digital platform that supports and guides better business practices. ILSE was named the Best Life Science Innovations Incubator & Accelerator – Northeast USA for 2021. 
"We work with entrepreneurs, researchers and economic development leaders from all over the world and are delighted to be recognized for our support for life science companies and  innovation," said Thomas Richardson, Ph.D., ILSE president.  
Over the past three years, ILSE has supported more than 200 entrepreneurs from academia and industry from all over the world through consulting on startup potential for various therapeutic, diagnostics and medical device technologies. Since ILSE's inception and through its Biotech Launchpad, a comprehensive suite of facilities and services designed to maximize startup success and address commercialization barriers, ILSE has helped over 18 very early-stage companies and technologies raise over $17 million in "first money" from grants, family and  friends, and seed rounds.
"ILSE is a vital resource for early-stage life science companies looking to grow and develop," said Keith Bostian, Ph.D., ILSE CEO and dean of Kean's New Jersey Center for Science, Technology and Mathematics. "Through ILSE, we are promoting innovation at Kean University and other New Jersey academic institutions that could lead to important breakthroughs in health care." 
For more information about ILSE, visit the ILSE website.
Tagged