Kean Assistant Vice President Selected for National Leadership Academy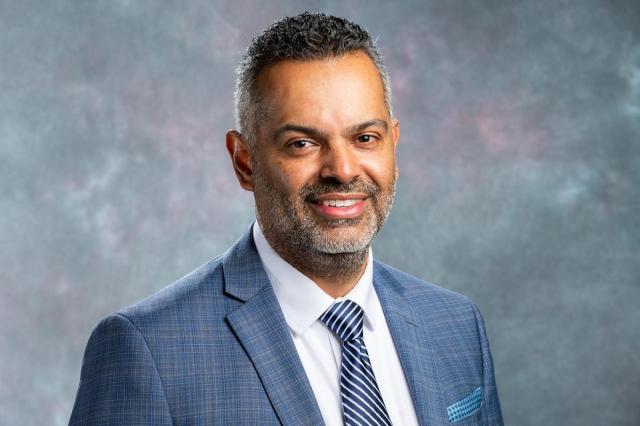 The Hispanic Association of Colleges and Universities (HACU) has selected Kean Assistant Vice President for Student Retention and Dean of Students Marvin Adames to its prestigious Leadership Academy/La Academia de Liderazgo.
The Academy, a one-year program designed to increase diverse representation in executive and senior-level positions in higher education, named 50 fellows from colleges and universities to its cohort this year.
"Marvin Adames supports and develops programming that enriches the experience for our students, many of whom face unique challenges as they pursue their degrees," said Kean President Lamont O. Repollet, Ed.D. "I congratulate Marvin on his selection to the Leadership Academy and know that the insights he will gain from the experience will enhance his work at Kean."
Academy fellows participate in leadership development activities and mentorship with Academy faculty members, who include current and former presidents, chancellors and senior administrators from institutions of higher education. An emphasis is placed on Hispanic-Serving Institutions, such as Kean University, and emerging HSIs.
Adames, an attorney who joined Kean in 2021, works with Kean's first generation students, student veterans, Equal Opportunity Fund students and others. He said he is excited to attend the Academy.
"Although I look forward to learning from national and international experts in the field, I am equally thrilled to learn from the other 49 fellows from around the country," he said. "This will truly be an education! Over the course of a year, there will be many opportunities to take in new perspectives, hear about cutting-edge initiatives, and simply build an international network around higher ed. As Dean of Students, I will pay close attention to those practices that benefit the student experience, bring greater retention, and graduate students at higher rates."
HACU President and CEO Antonio R. Flores said students benefit from having leaders from a wide range of backgrounds. "This fifth and largest cohort to date brings a range of professional and life experience that can meet the challenges of our multicultural institutions of higher education," he said.
Adames is the latest Kean administrator named a HACU Leadership Academy fellow. Kean Vice President for Administration Carlos E. Rodriguez took part two years ago.
Tagged