Kean Environmental Justice Expert Named to White House Advisory Council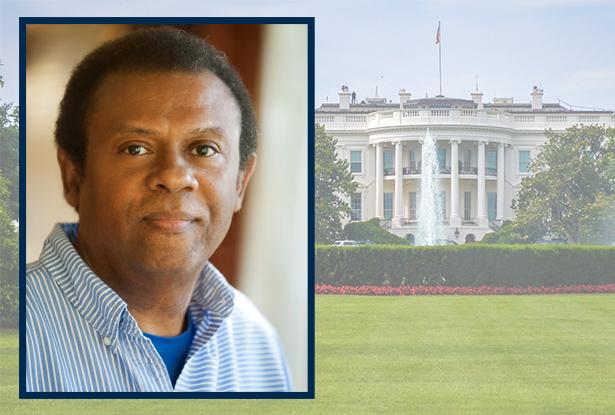 A Kean University policy center director has been appointed to the White House Environmental Justice Advisory Council, which is charged with advising the Biden administration on national policies and programs to address environmental justice issues, including elevated levels of pollution in communities of color and low-income communities.  
Nicky Sheats Esq., Ph.D., the director of the Center for the Urban Environment at the John S. Watson Institute for Urban Policy and Research at Kean University, is one of 26 people named to the advisory council that will address "current and historic environmental injustices" in these neighborhoods, known as environmental justice communities. He has been a leading voice on the issue of cumulative impacts, risks and effects caused by multiple pollutants in environmental justice urban and rural communities and helped usher in New Jersey's landmark environmental justice legislation, signed into law last year.
"I'm excited to be on the White House advisory council," Sheats said. "It signals that the administration has a real interest in environmental justice. The more levels of government we have access to — now the White House  — the better it is for these communities, which often have elevated levels of pollution."
A founding member of the New Jersey Environmental Justice Alliance and the Environmental Justice Leadership Forum on Climate Change, Sheats has a law degree and doctoral degree in biological oceanography from Harvard University and completed a postdoctoral fellowship at Columbia University. He earned his bachelor's degree from Princeton University in economics. 
"Dr. Sheats has led the way on environmental justice for decades," said Kean President Lamont O. Repollet, Ed.D. "Knowing that he will inform the Biden administration's policies and programs makes me optimistic that changes will be made to better protect the health and environments of at-risk communities. I wish him the best and offer the full support of Kean University in his efforts."
The White House announcement of the council members was made on Monday, March 29.
"We know that we cannot achieve health justice, economic justice, racial justice, or educational justice without environmental justice. That is why President Biden and I are committed to addressing environmental injustice," said Vice President Kamala Harris. "This historic White House Environmental Justice Advisory Council will ensure that our administration's work is informed by the insights, expertise and lived experience of environmental justice leaders from across the nation."
Sheats' work as an adviser to the Biden administration has already begun. He expects to be a member of a working group that will create a screening tool, which will, in part, identify communities that need help due to risks and impacts caused by pollution.
Sheats has served on several federal and state advisory boards, including the Environmental Protection Agency's National Environmental Justice Advisory Council and Clean Air Act Advisory Committee, and the New Jersey Clean Air Council.
"We're excited about Dr. Sheats' selection to the White House Environmental Justice Advisory Council," said Kean Senior Vice President for External Affairs Joseph Youngblood, Ph.D. "His pioneering work at the Watson Institute for Urban Policy and Research at Kean University provides critical gap-closing policy research and support to low-income communities and communities of color across the country."
Sheats said it is a pivotal moment in history for environmental justice given the resurgent Black Lives Matter movement calling attention to racial inequities across the nation as well as the COVID-19 pandemic revealing wide disparities in health risks and impacts.
"I'm really hopeful about what we may accomplish, and I'm happy for the opportunity," he said. "We need substantive policies that deliver measurable reductions in pollution in communities of color and low-income communities."