Kean Graduate Excels as CEO in Male-dominated Industry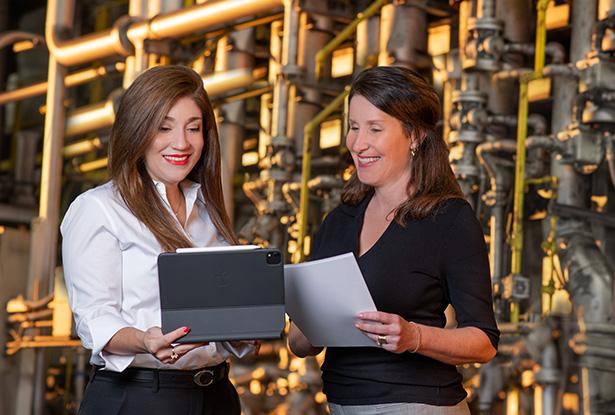 When Maria Piastre '04 was named CEO of Metallix, a precious metals refining company in Shrewsbury, New Jersey, she recognized that she was an unusual choice.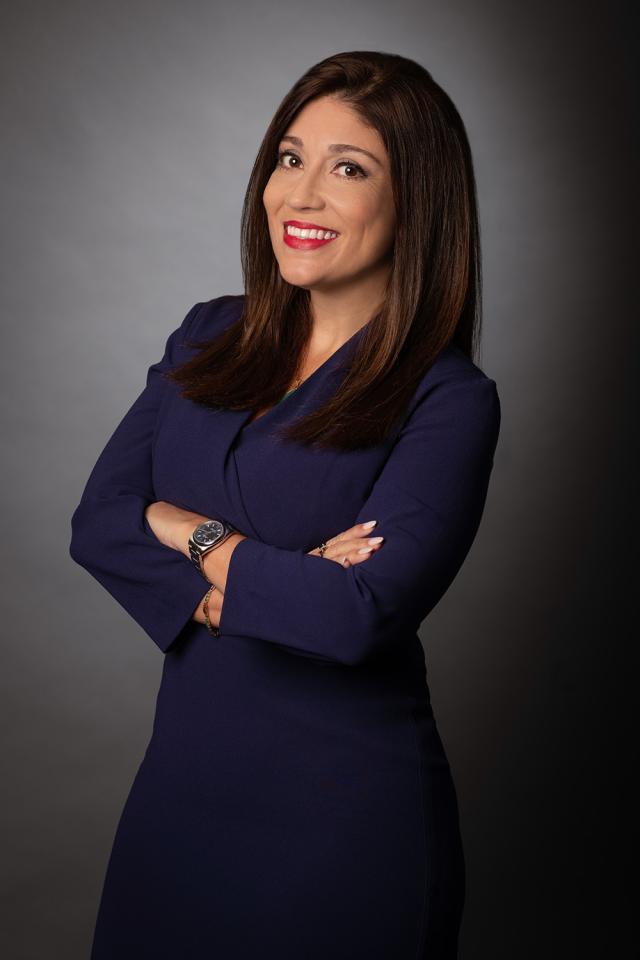 At 37 years old and not a native English speaker, she was climbing the ladder in a male-dominated industry — one focused on recycling precious metals, such as gold, silver, platinum, palladium and rhodium, from products including pacemakers, catalytic converters, dental appliances, chemical solutions and jewelry.
"I know that I'm not what a CEO usually looks like," Piastre said. "But the reality is that having diversity throughout our organization is very beneficial because it provides different points of view."
Five years later, it's clear that the Kean economics graduate is right where she belongs. In addition to expanding Metallix into South Korea and the United Kingdom, she helped oversee the building of the company's precious metals laboratory, the most modern in the United States, earning the Manufacturing Institute's 2018 STEP Award.
Piastre has also created a supportive culture through fully paid maternity leave and child-care credits that help employees pay for daycare. And while she doesn't hire women simply to shift the gender ratio, Piastre has diversified Metallix as part of an effort to engage untapped talent. As a result, she said, Metallix stands apart in its industry with a 30% female staff.
"For Maria, the job is so much more than her title. It is about each employee, with each person sharing and contributing their unique strength and quality, something Maria never overlooks," Alan Frail, Metallix global branding and marketing manager, said. "Maria's passion for the company and industry is infectious, and you can't help but feel inspired to always do your best. It is for these reasons that I feel Maria is so respected within the industry and loved by all the team."
Piastre joined Metallix in 2006 after a year in industrial publishing and felt an "instant chemistry" with the company, its people and its role in reducing the world's reliance on metals mining. Hired as a salesperson focused on Latin America, she served as director of commercial relationships and vice president before being named CEO.
The position capitalizes on her understanding of market fundamentals and disruptions. "For example, Russia is the major producer of palladium in the world, so of course the fluctuations caused by its invasion of Ukraine have a direct impact on our business," she said.
Piastre — who uses her free time to watch soccer, even traveling to World Cup games — began studying economics in her native Colombia before she met her future husband, precipitating her move to New Jersey and enrollment at Kean. Bilingual in Spanish and English when she arrived, she graduated magna cum laude from the school whose diversity, she said, "gave me a view of the world second to none." Piastre remembers a public speaking class contributing to her professional development, as well as economics courses taught by professors with experience in executive business roles.
Over the years, she has made it a priority to help the next generation of women rise to leadership positions, both inside and outside Metallix. A lesson she has often passed along is now bittersweet for Piastre, a mother of two who was widowed in August 2021.
"Choosing your life partner is probably the most important decision you're going to make in your life," she said. "Everyone talks about working hard, and of course you have to be relentless and an expert in your field, but it's even more important to have a partner who supports and understands your goals."
Tagged