Kean Offers Special Housing to Support Students in Drug or Alcohol Abuse Recovery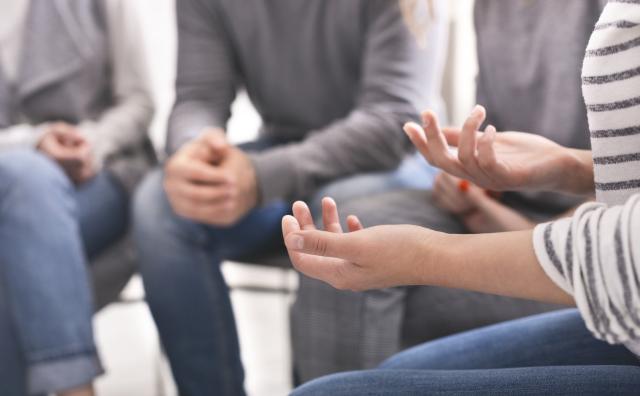 Kean University is introducing Recovery Housing, dedicated sober-living residential housing with comprehensive counseling and other support services, for students in drug or alcohol abuse recovery. 
The Recovery Housing program, which started in the Spring 2020 semester and can accommodate up to 40 students,  is also available to students not in recovery who are committed to a healthy, substance-free lifestyle and to students who commute to Kean and would benefit from its services. 
"Our goal is to help develop healthy students who succeed academically and socially," said Maximina Rivera, Kean assistant vice president for residential student services. "With the Recovery Housing program, students will learn supportive techniques and how to avoid triggers. This will enhance the skills that they are actively working on and seeking to maintain."
The program is supported by a $300,000 grant from the New Jersey Department of Human Services to Kean's Office of Residential Student Services.
The designated housing is located in one of Kean's residence halls and has live-in, specially trained Residential Student Services staff available around the clock. The program offers students access to individual and group counseling in Kean's Counseling Center, transportation assistance to attend recovery meetings off-campus, tutoring, volunteer opportunities, and special programming, including workshops and motivational speakers.
"The Kean Counseling Center's door is open to all students who need help facing their personal or academic challenges," said Vincent Kiefner, Ph.D., director of the Kean Counseling Center. "But this program will be constructed specifically to promote the mental, emotional and physical wellness of students in recovery."
Kean is a substance-free University, and student use of alcohol and drugs is prohibited on campus. The Recovery Housing program extends that philosophy beyond the campus walls for students seeking to maintain sobriety and adopt a healthy lifestyle.
"I am excited about this initiative," Rivera said. "Through counseling, activities and specialized programming like mindfulness training, we hope to make a real difference in the educational and life journeys of these students."
Students interested in the Recovery Housing program may send a confidential email to keanrecovery@kean.edu.
Tagged