Kean Students Named to Do Research in Disease Pandemics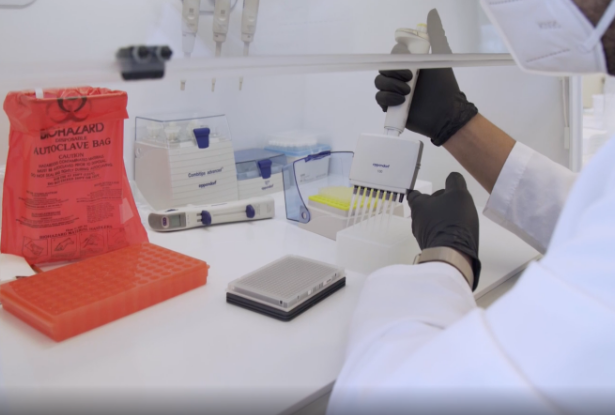 Three students from Kean University will perform research in disease pandemics virtually as the inaugural class of the Summer Scholars program being launched by the Consortium of Scientists for Pandemic Preparedness (CSPP). 
The students will work with CSPP members at Rutgers University and the Massachusetts Institute of Technology in the area of machine learning. The CSPP, a group of thought leaders, innovators and practitioners advancing the field of pandemic preparedness research, was launched earlier this year to combat current challenges in the COVID-19 pandemic and create therapeutic, diagnostic and vaccine products to help protect against future outbreaks. The Consortium is also focused on developing and training the next generation of scientists.
"The Summer Scholars program is an exciting opportunity for undergraduate students to gain experiential learning on real-world projects, working with top researchers in their fields," said Jeffrey H. Toney, Ph.D., senior vice president for research at Kean University, and co-chair of the CSPP education working group. "We are thrilled to support this program and look forward to hosting students from other universities in the next rounds."
This first cohort of students will gain exposure to research methods and approaches in various scientific areas related to pandemics to support their individual education and career development.
"Students working in my lab will get hands-on experience with an array of machine learning approaches to seed the discovery of novel anti-infective agents," said Joel S. Freundlich, Ph.D., co-chair of the CSPP and associate professor of pharmacology, physiology, and neuroscience at Rutgers University. "Projects will run during the summer months, in close collaboration with me and senior researchers in my lab. A weekly seminar series will teach students the basics of topics critical to understanding infectious diseases, their spread, and human subject research, and, at the end of the program, students will present their findings to the CSPP and beyond."
The first year of the Summer Scholars program will serve as a starting point for future programs fostering interinstitutional and interdisciplinary collaboration among CSPP members. The program is envisioned to grow to include graduate students conducting research that complements their primary field of study and research.
"I am looking forward to working with Summer Scholars on using machine learning algorithms to study antibiotic resistance," said Bryan Bryson, Ph.D., assistant professor, biological engineering at the Massachusetts Institute of Technology and member of the CSPP. "My lab is focused on tuberculosis, and the student will be working with me to advance new algorithmic techniques to predict drug resistance."
The Consortium seeks additional partners to further develop the Summer Scholars program and promote research training within the CSPP's mission. For more information on the CSPP team, including contact information, please visit the Consortium of Scientists for Pandemic Preparedness webpage.