Kean University Is 'Fast Company' 2022 Innovation by Design Awards Honoree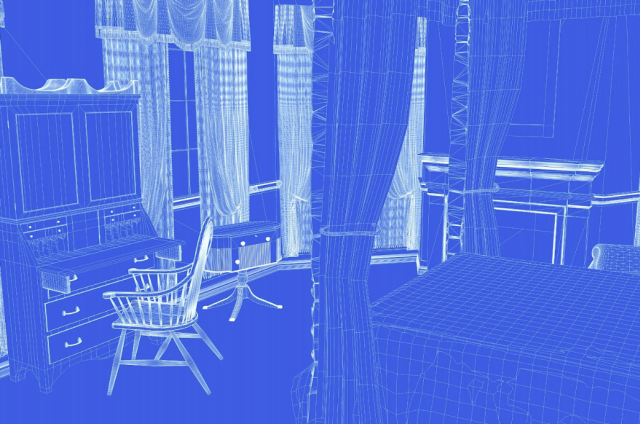 Kean University was honored in the prestigious Fast Company 2022 Innovation by Design Awards for a research project that used interactive 3D media to take visitors back in time at historic Liberty Hall Museum.
The project, Liberty Hall Museum: Room of Echoes, was led by Michael Graves College Associate Professor Edward Johnston and included student researchers. The Room of Echoes project spanned several semesters at Kean. 
The research project was recognized in the Learning category, the same category in which Google, Lego Education and other national brands have been honored in the past. In addition to Kean University, 2022 honorees include projects, products and services from Nike, Verizon, Microsoft and others.
"Congratulations to Professor Johnston and his students for receiving this national recognition," said Kean President Lamont O. Repollet, Ed.D. "Their work demonstrates Kean's commitment to student research, real-world experience and community engagement."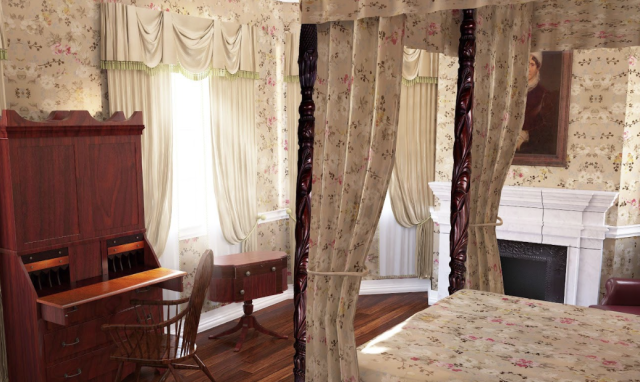 Johnston and his students used interactive 3D technology to recreate different iterations of one room in Liberty Hall Museum, the home of New Jersey's first-elected governor, William Livingston, making the room accessible to museum visitors with mobility concerns. Using a tablet, visitors can now view the room at various points in time over four centuries, as it was changed from Livingston's library, to a bedroom, to a dining room.
"We're excited to represent Kean with this prestigious honor," Johnston said. "We very meticulously built out a room in Liberty Hall Museum in a 3D modeling environment, spanning the years from 1772 into the 1900s. Students had an opportunity to learn more about the history of our country and Kean University while conducting practice-based research and developing their design skills."
Rachael Goldberg, Liberty Hall Museum executive director, called the collaboration with Johnston and his students a "win-win."
"The museum can continue to expand its digital transformation, and students have an experience that they can take with them into their careers," she said. "Professor Johnston and his students really embraced this project, made edits when needed from the museum's comments, and in the end, made an award-winning final project that the museum uses on a daily basis."
The Innovation by Design Awards honor the designers, organizations and businesses solving the most crucial problems of today and anticipating the pressing issues of tomorrow. It is one of the most sought-after design awards in the industry. Entries are judged on the key ingredients of innovation: functionality, originality, beauty, sustainability, user insight, cultural impact and business impact.
"A common theme among this year's Innovation by Design honorees, which range from healthcare interfaces to autonomous driving technology, is permanence," said Brendan Vaughan, editor-in-chief of Fast Company. "The products that leaped out to our editors and judges went against our quick-fix consumer culture, while also manifesting a more inclusive vision of design."
Liam Elias '19, a Kean alumnus who earned his BFA in graphic design/advertising at Kean's Robert Busch School of Design, worked as a student researcher on the project. Currently an art director at Scholar, a creative production company in New York, Elias said his work on the project helped him launch his career.
"We worked with interior design and architecture students, and I feel like that collaboration and going outside of my degree opened my eyes to what I could do in the future," he said.
Elias, an immigrant from Cuba who arrived in the country at the age of 15, helped develop the original versions of the 3D environments. The project was one of several collaborations with Johnston that he said helped him find his career path.
"I feel like my experience is unique because I didn't come into my degree knowing everything and having everything planned," Elias said. "I feel like at Kean, I was able to do everything and anything that I really wanted to do. Having that support system is what allowed me to come into Scholar and, within three years, go from intern to art director."
Tagged