Kean University Foundation Names New Board Chair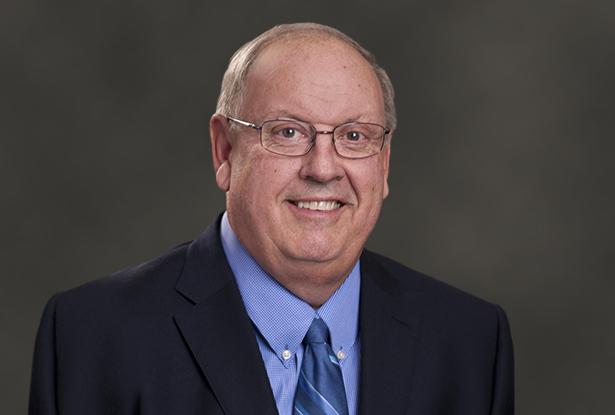 The Kean University Foundation has named William "Bill" Loehning '70, '15H, a retired investment company executive and proud Kean alumnus, as its new chairperson.
A former executive vice president for Fidelity Financial Advisor Solutions (FFAS), a division of Fidelity Investments, Loehning was named "Outstanding Alumnus" by Kean in 2011 for his longstanding support of the University.
"The gifts the Kean University Foundation receives from supporters are a testament to the confidence in the future and the continued success of Kean University," he said. "I am honored to be named the next chairman of the Foundation Board of Directors, and I look forward to sharing our future success with the Kean family and larger community."
As a Kean student, Loehning served as student government president. Since his time on campus, he has been a generous benefactor to his alma mater. The Loehning Conference Center in the Green Lane Academic Building was named in his honor in 2015.
Loehning returned to Kean for a visit in October and attended Homecoming with Kean President Lamont O. Repollet, Ed.D. 
"Bill is such a strong supporter of this University and our students," Repollet said. "With his expertise and dedication to Kean, I know the Foundation is poised to grow and provide additional support to our students and faculty while we climb higher as New Jersey's first urban research university."
Loehning joined Fidelity in 1987 as an account executive for the insurance business and subsequently served as relationship manager and regional sales manager for insurance. In 1995, he was promoted to senior vice president and national sales manager with responsibility for sales, marketing and relationship management for insurance company clients as well as prospects in the United States and Canada. 
In 2002, he was promoted to executive vice president with responsibility for distribution to the institutional clients serviced by FFAS, including insurance companies, banks and corporate cash. Before joining Fidelity, Loehning was a general manager with New York Life Insurance Company.
Loehning received his bachelor's degree from Kean University. He earned both his Chartered Life Underwriter and Chartered Financial Consultant designations from The American College in Bryn Mawr, Pennsylvania. He has been a member of several boards of directors, including the boards of Roger Williams Hospital in Providence, Rhode Island, and the Insured Retirement Institute in Washington, DC. He is also chairman of the advisor board of Make-A-Wish Foundation® of Massachusetts and Rhode Island and serves on the executive board in Boston.
He was inducted into the Insurance Retirement Institute Hall of Fame in 2009, the first person from an asset management company to receive this honor. 
The father of three children, Loehning was also named Father of the Year by the American Diabetes Association and the Boston Father's Day Council in 2013. He and his wife Doris live in Jupiter, Florida.
Loehning replaces Steve Fastook '06H who recently left the role as chairman to become chair of the Kean University Board of Trustees.
Tagged