Kean University to Host Small Business Conference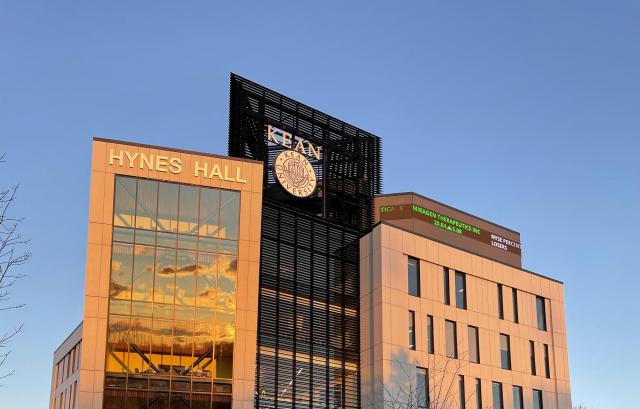 From understanding contract bids to perfecting an "elevator pitch," the Small Business Conference at Kean University on Friday, September 17 will offer tools to help businesses, students and entrepreneurs succeed.
The event, Bridging the Information Divide: A Small Business Conference, will take place at the Hynes Hall on Kean University's Union campus, home of the University's College of Business and Public Management.
"Kean University is pleased to serve as a hub of information and learning for the entire community," said Kean President Lamont O. Repollet, Ed.D., who will give remarks at the conference. "We're excited to bring together business leaders, entrepreneurs and our own Kean students for this exciting event."
The day-long conference, which begins at 9 a.m., aims to help small businesses, student entrepreneurs and anyone interested in starting or growing a business learn about bidding on contracts with colleges, universities and municipalities. 
The event will also feature panels on topics of interest including, Entrepreneurship as College Students; Bonding, Bidding and Building; and Networking, Negotiating and Nailing It.
The keynote speaker is Tiffany Townsend, senior advisor to the national administrator of the U.S. Small Business Administration, who has expertise in working with both the public and private sector. 
Other presenters include Tai Cooper, chief community development officer for the New Jersey Economic Development Authority; Carlos Medina, president and CEO of the Statewide Hispanic Chamber of Commerce of New Jersey; and Leslie A. Anderson, president and CEO of the New Jersey Redevelopment Authority.
Kelly Brozyna, state director and CEO of the New Jersey Small Business Development Center, will be attending. She said NJSBDC is thrilled to sponsor and support the conference during Small Business Week. 
"It is crucial that all businesses have access to great resources to stay in business or grow, and this conference is a great way to get information directly to the small business community," she said. "Kean University is truly stepping up as a community partner and we are thrilled to be part of this event!"
The conference begins at 9 a.m., with doors opening at 8 a.m. To register, visit kean.edu/njsmallbusinessconference.
Registration is free for Kean University students, faculty and staff.
Tagged