For Kean Visual Arts Graduate, Life as an Artist Brings Excitement, Variety and International Success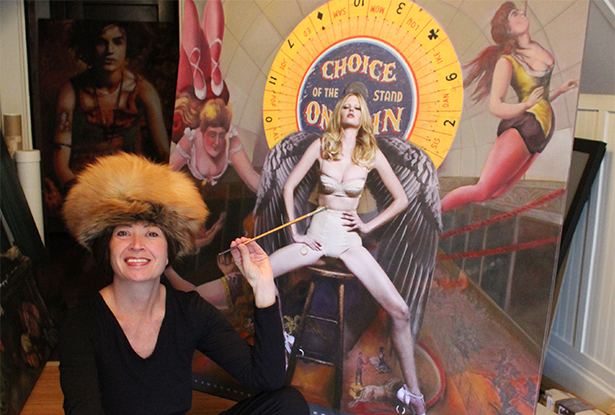 Suzanne Anan expected her classes at Kean University to strengthen her graphic design skills, but she couldn't have predicted they would reveal a passion for painting that would set her on a course for international success.
"My last class at Kean was an elective that gave me my first formal training in painting," said Anan, who earned her BFA in visual arts in 1997 and has since served the University as an adjunct design professor. "I loved it. When the professor asked for an 8x10 painting, I came in with something 40x60. I couldn't stop."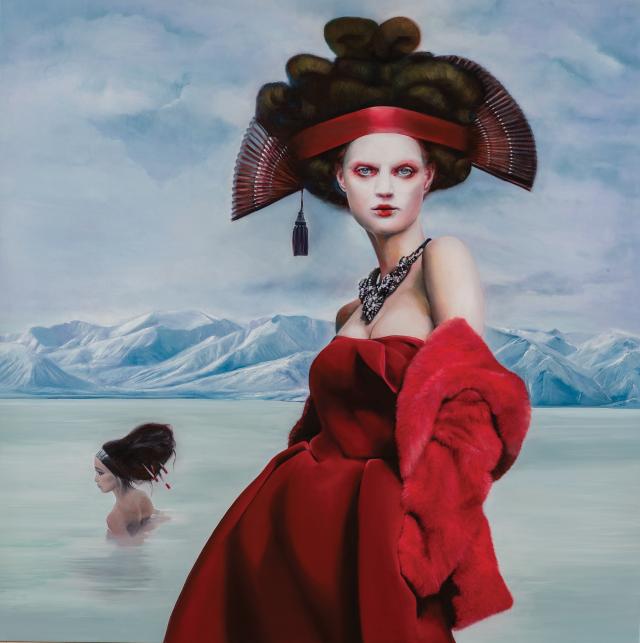 Since then, Anan's career has followed parallel paths. She makes a living as a graphic designer, allowing her to pursue her passion as an award-winning realist representational painter without financial pressure.
"I'm always smiling, because I really love what I do," said Anan, who has painted on commission for customers including Paul McCartney and his wife, Nancy Shevell. "I can't believe I live this beautiful life."
A Sayreville native, Anan lives in Belmar, where she is known for winning a graphic design contest to create the town's logo. She graduated from a vocational high school for graphic design and worked as a designer through her time at Kean. Then, she focused on oil painting in a New York University (NYU) master's program based in Venice and New York.
Around the same time, she was invited to Israel by Denise Anderson, a Kean professor and now a close friend, to help with a graphic design project.
"Suzanne manufactures sunshine," said Anderson, an assistant professor in the graphic design program at Kean's Robert Busch School of Design. "She shows it in her love for her sons, the stories in her paintings, and when riding her motorcycle. The women in Suzanne's paintings reflect her life experiences and inspirations. I live with some of her work. In each piece, I feel her omnipresent warmth and aliveness."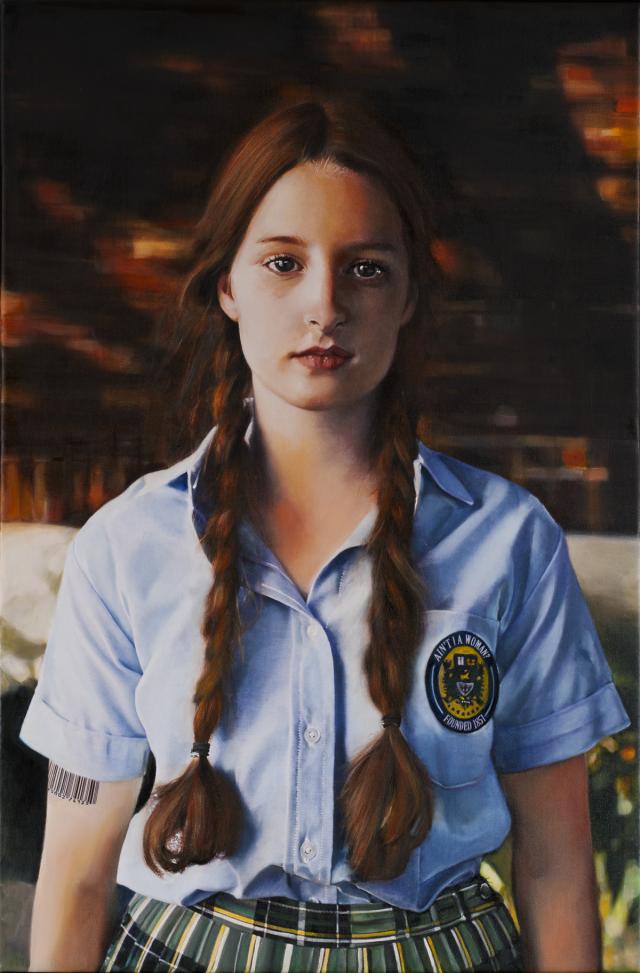 As a young wife and mother working as a graphic designer for The Star-Ledger newspaper in Newark, Anan nearly stopped painting. But a neighbor intervened by arranging for an Asbury Park gallery to display Anan's work, and soon, using her connections with galleries overseas, the artist was showing her paintings in Italy, Paris, Ireland and Japan.
While much of her poetry-inspired work has emphasized women's rights, Anan says she's considering new themes as she prepares for three shows next year in Italy, France and Monaco. In May 2023, she'll spend a month as an artist in residence at the Georgia O'Keeffe Museum in New Mexico. After that, she hopes to enroll in a museum-funded NYU program for art conservation so she can dedicate her time to restoring paintings by female artists that have been hidden away and forgotten for centuries.
Along the way, Anan will continue running the design firm she founded in 2014 and donating those skills to causes including the Mental Health Association of Monmouth County. She also volunteers to paint portraits when she feels strongly about a subject — like Howard Rowland, a Belmar lifeguard who retired at 75 after saving numerous lives.
"I try to keep a balance of giving and taking," she said. "How can you go forward unless you have a whole heart?"
Anan sees her career as proof that an artist's role is constantly evolving — and that the options are wide open for students like those at Kean who are preparing to enter the field.
"Decide where you want to work, because as a designer you can work anywhere," she said. "More importantly, find your passion. You can do anything with art and design."
Tagged