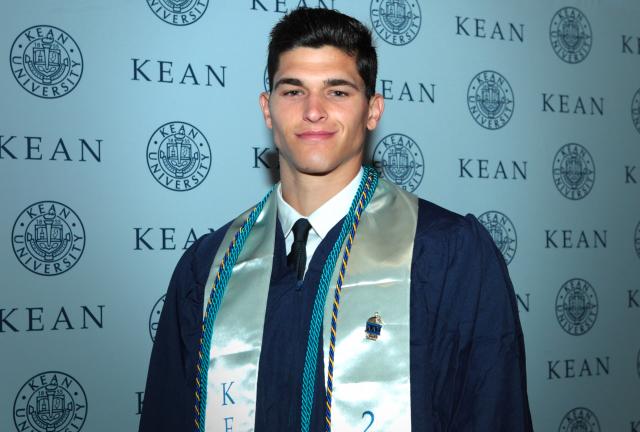 Not many students can say they worked their way through college as a Versace model, but Kean Ocean's Trevor Signorino is the exception.
The physical education and health honors student has traveled throughout the United States and the world modeling for Versace and other major fashion companies. He is featured in an ad campaign with supermodel Gigi Hadid for the Versace fragrance Dylan Blue.
Signorino said it all began as a fluke in April 2015, when he tagged along with a friend to his job in New York City.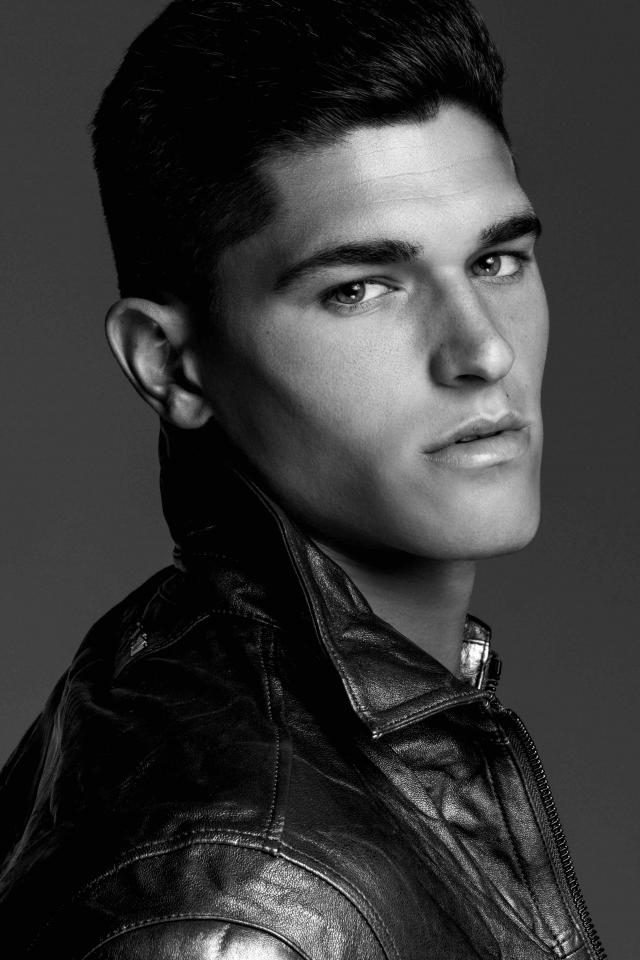 "As we were there, we saw somewhere that modeling agencies allow walk-ins," Signorino said. "Almost as a joke, we decided to walk into one at random. Once I walked in, I was greeted by an agent. We ended up being there for over an hour, and they offered me a two-year contract to go over with my parents."
Signorino said it all seemed too easy.
"I was excited, but at the same time, I thought it might have been a scam," he said. "Once I worked multiple jobs, got paid for them and met some pretty famous people, I knew that it was legitimate."
Since that time, Signorino, from Toms River, has appeared in television and print ads and walked the runway for Versace, Moschino, Diesel, Tommy Hilfiger and other companies while continuing his education at Kean.
"I've had a ton of help from Kean University professors. They always worked with my schedule," he said. "I spent a lot of time on the road, traveling around the world, looking at my computer in my hotel room late at night when I finished a job. Even though there were some long days and short nights of sleep, I am proud of myself for pulling through."
Lisa Szekeres, a Kean lecturer who had Signorino in her Curriculum and Programming in Elementary Physical Education class, said she only learned of his celebrity status when another student found him on social media.
"When I asked him about it, he just smiled," she said. "In some ways, Trevor is a typical Kean student — he goes to school and has a job. The only difference is his job has made him famous. In class, he was focused, very organized and conscientious."
A self-described "homebody," Signorino said the high life of a top model could be challenging for him at times.
"I have met people that I would never imagine getting the chance to, and shooting with them, side by side, has been surreal at times. I am grateful for the moments that modeling has granted me," he said. "However, for all the great times, there are tough ones that come along with it. You never know your schedule, and you have to be at your best for any job that might pop up. And although I am grateful for all the cool places I have been, being alone in a different country or across the country is tough."
Now that he has graduated, Signorino has a decision to make — to continue modeling or pursue a career in physical education.
"I think my passion is working with kids," he said. "I have a passion for sports and health and fitness. Ever since I started coaching the Toms River South high school football team a few years back, I noticed that is my true passion, and I want to do it for the rest of my life. From here on out, I hope to further my teaching career."
He is currently applying for teaching jobs.