New BFA Broadens Academic Pathways for Design Students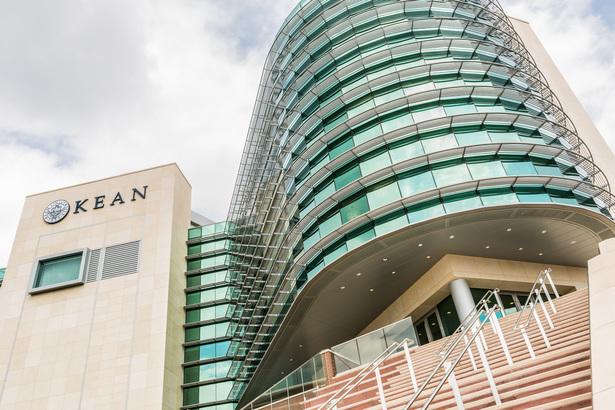 Kean University has expanded its programs for students pursuing careers in advertising, with a new Bachelor of Fine Arts (BFA) Advertising degree offered through Kean's Michael Graves College.
The new program expands on the University's successful graphic design major, giving students a new pathway to develop skills and build careers in the creative field of advertising.
"Kean's advertising program has produced many successful advertising professionals who are working at major advertising agencies and international media companies," said Kean President Lamont O. Repollet, Ed.D. "The new BFA program further enhances an already outstanding program and reaffirms Kean's place as a leader in the field of advertising education."
The new BFA Advertising program will allow students to explore their interests and enrich their knowledge in the creative and demanding field of advertising. The curriculum consists of courses and practicum focusing on foundations in design, strategies, branding, and using interactive media, such as Augmented Reality (AR).
Distinguished Professor Robin Landa, chair of the advertising program, said the BFA degree is an important addition to the college's offerings.
"Current students in the graphic design degree program can change their major to the new BFA Advertising and intensify their studies. In doing so, they enrich their career launch portfolio to the highest level possible," Landa said. "The BFA is the nationally acknowledged, professional-level degree. Grads now will be recognized and validated as aspiring art directors, with the degree and commiserate education needed to immediately launch careers at top agencies."
Kean advertising alumni have won prestigious awards such as the Clio, the Cannes Lions Award and others. Their work has been seen across the country in national advertising campaigns, including several well-known Super Bowl commercials.
Rose Gonnella, associate dean of Michael Graves College, said the new program will put Kean University in the forefront in the New York area. 
"We have the only BFA Advertising program in New Jersey. We are it," she said. "Our students are excelling. We have so many students with careers already established, but with the new degree they will be playing in even bigger leagues."
Kean alumni from the graphic design program have gone on to have prolific careers, such as being selected for One Club Mentorships, an international competition for graphic design and advertising students to showcase their skills. Honorees receive one-on-one mentoring from top graphic design executives in the field. 
Graduates of Kean have gone on to work for companies such as Google, Facebook, Twitter, McCann Worldgroup, Ogilvy, Saatchi & Saatchi Wellness and more.
To learn more about the BFA Advertising program, click here.
Tagged