New Kean Postdoctoral Fellowship Program Aims to Create Equity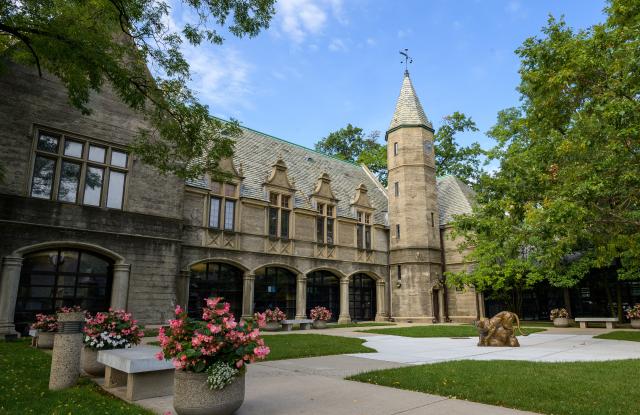 Kean University has launched its first postdoctoral fellowship program to enhance its standing as one of the most diverse universities in the nation and attract a diverse group of postgraduate students with two-year fellowships to teach and conduct research at Kean.
The Equity in Action Presidential Postdoctoral Fellowship Program seeks to bring promising researchers, clinicians and educators from different backgrounds, races, ethnic groups and other diverse populations to Kean to contribute to the University's academic mission and broaden the learning opportunities for all Kean students.
"This program is personally meaningful to me, not only because it is Kean's first postdoctoral fellowship program, but because it is a program with a mission to not just talk about equity, but to create equity," said Kean President Lamont O. Repollet, Ed.D.
"As Kean strives to become New Jersey's next world-class research institution, our success will be defined by our ability to cultivate the next generation of academics, to innovate through research and scholarship, and promote inclusivity and equity."
The fellowships include a two-year appointment as a lecturer, with a reduced course load intended to provide opportunity for highly mentored research and scholarly training. 
Kean Provost and Vice President for Research and Faculty Jeffrey H. Toney, Ph.D., said the program is a great example of bringing academic excellence and equity together to benefit Kean students by creating a richer learning experience.
"The new fellows can contribute not only to advancing their field, but can contribute significantly to emerging areas such as antiracism research that connects a wide range of fields and can benefit society," Toney said. "I am delighted Kean is establishing itself as a leader in equity in action in higher education." 
Associate Vice President for Employee Relations Kenneth Green said the fellowship is the first program to launch from Kean's new Office of Diversity, Equity, and Inclusion. "It shows what is possible when labor and management work cooperatively to realize our shared goals for diversity and equity," Green said.
Frank Argote-Freyre, associate professor of Latin American History and negotiations chair for the Kean Federation of Teachers, said the lack of diversity in higher education is a problem throughout the United States. 
"The fellows program is an important step towards diversifying our Kean University community," he said. "Racial and social justice needs to begin at home. As we build a more diverse and equitable university, it is crucial that our faculty serve as role models." 
For the 2021-2022 Academic Year, Kean invites scholars from any discipline offered at Kean to apply for the program. Applicants must either complete their doctoral program or dissertation defense by July 1, 2021.
Applications will be accepted through January 15, 2021. Successful candidates will start at Kean between July and September 2021.
For more information on the program, visit the Equity in Action Presidential Postdoctoral Fellowship Program website.
Tagged