Path from Protest to Participation Program Focuses on Long-Term Advocacy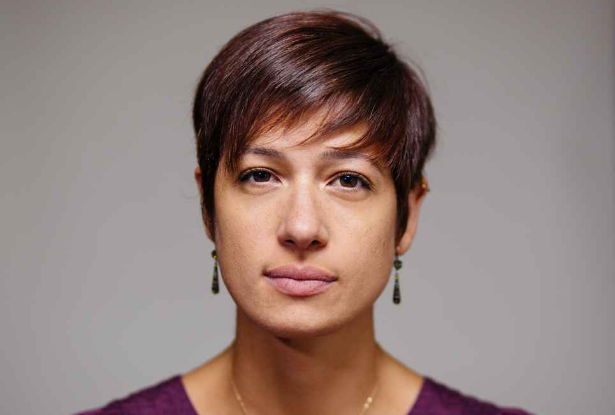 An upcoming program at Kean about the role of women in advocating for social justice will feature Toni Smith-Thompson, an activist and former college athlete who used her platform to protest racial injustice.
The virtual event on Thursday, March 18, Path from Protest to Participation, is sponsored by the Human Rights Institute, Women's and Gender Studies program, the Office of Diversity, Equity & Inclusion and Kean Athletics. 
"It is important that students learn how to sustain their activism. Too often, we get excited about an issue when it is in the headlines, but are not sure how to translate that excitement into longer-term advocacy," said Lauretta Farrell, D.Litt., director of the Human Rights Institute. "This presentation will help our students to craft their own plan for a path from protest to participation."
Smith-Thompson is a social justice activist and senior organizer for the American Civil Liberties Union. In 2003, as a Manhattanville College basketball player, she drew national attention when she bowed her head and turned her back during the national anthem to protest racial inequality and a potential war with Iraq. This was 13 years before NFL quarterback Colin Kaepernick ignited a national debate by kneeling during the national anthem in a protest against racial inequality and police brutality.
The program will discuss how women are involved in social justice movements, and will share the message that everyone can be an active participant in keeping important causes at the forefront.
Assistant Director of Athletics Adam Hutchinson recalls his own experiences in fighting for social justice and said he empathizes with today's young protesters. 
"Young people have long played an energizing role in advancing progressive causes in the U.S. through protest, and the ongoing struggle for Black lives to matter is no different," Huchinson said. 
Hutchinson said he thought of Smith-Thompson, and the idea of including her in a program, when he was serving on a panel at Amherst College discussing the Kaepernick protest and reaction to it. 
"I was struck by how little consideration fellow panelists were giving to Kaepernick's stated reasons for his protest, and how little regard they had for the price he was paying. It reminded me of articles I'd read about Toni Smith-Thompson's protest years before," Hutchinson said.

"Wanting our young people to know they are supported, their bravery is valued, and their sacrifices recognized led me full circle to thinking we all might benefit from hearing about Toni's experiences and wisdom," he added.
Smith-Thompson now concentrates her work on dismantling systems of racial injustice in education.
The virtual program will take place on March 18 from 6 - 7:15 p.m. on Zoom and is open to the public. To RSVP, email humanrights@kean.edu. The Zoom link will be emailed to attendees the day of the event. Follow-up workshops will occur in Fall 2021.