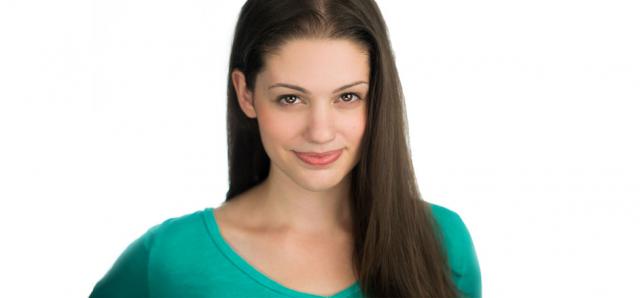 Emily Conklin '15 began turning her experiences into stories at age 10. In developing her own life's script, becoming a playwright seemed like an unlikely ending. But that all changed when she, on a whim, signed up for a playwriting class at Kean University. Fast forward to August 2017, and Conklin's play, Flash, Float, Fall, was chosen for the Jersey Fringe Festival.
"I figured why not see if I'm any good at this," said Conklin, about taking Playwriting with John Wooten, adjunct professor and producing artistic director for Premiere Stages, the theatre-in-residence at Kean. "Not only was I given the tools to become a playwright, but my classmates offered me so much encouragement and displayed so much confidence in my work that I began to believe in myself."
The play she wrote in that class, Onyx Falling, went on to win the 2016 Bauer-Boucher Award, which recognizes gifted Kean student and alumni playwrights. She earned her BFA in Theatre Performance from Kean in 2015.
Her next script developed as a response to the trial of Brock Turner, a college student convicted in 2016 of three counts of felony sexual assault who was released after three months of incarceration. Deeply frustrated by the lack of justice in sexual assault cases, Conklin wrote a poem which would later evolve into Flash, Float, Fall. During the creative process, Conklin took her script to Wooten's office several times for guidance.
"One of my goals as a playwright is to spark discussion and change," said Conklin, noting that much of the plays produced by Premiere Stages address social issues. "My responsibility as an artist is to start conversations about topics or issues people tend to ignore. Flash, Float, Fall does just that."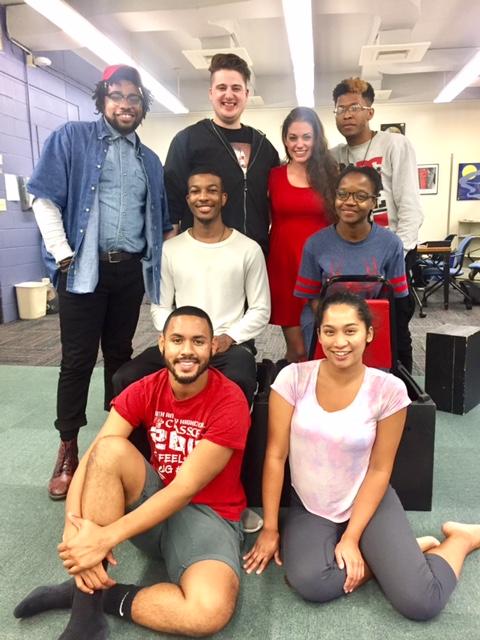 Directed by fellow Kean alumnus Joshua Schnetzer '13, Flash, Float, Fall combines traditional theatrical storytelling with spoken word poetry and dance to present an intimate portrait of a woman and man dealing with the trauma of sexual assault.
"Flash, Float, Fall is a director's dream play! Equal parts poetic, brutal, beautiful and bleak," said Schnetzer. "It challenges the audience to intellectually and emotionally consider the effects of sexual assault on the individual survivor and society as a whole."
Flash, Float, Fall is not only a testament to Conklin's talent, but also to the quality education and friendship building that characterize Kean's Theatre Conservatory. Kean alumni Greg Scalera served as the sound designer and Georgina Miranda was the costume designer. Current Kean student-actors Chris Grant, José Arroyo and Christiana Alicante performed in the play, and student Tyshaun Williams was the stage manager.
"The professors at Kean not only prepare you for the world once you graduate, but they continue to offer their support to alumni as they navigate the theatre world," said Conklin. "I am so excited to have had one of my best friends and a colleague I admire so much directing this play, and to be able to work with such a creative and dedicated group of professionals who also got their start at Kean's Theatre Conservatory."
Caption: Right to left, from bottom: The cast and crew of Flash, Float, Fall, written by Kean University alumna Emily Conklin '15, Christiana Alicante, José Arroyo, Sandy Sainvil, Chris Grant, Cheyonne Thompson, Emily Conklin '15, Josh Schnetzer and Tyshaun Williams. Photo courtesy of Holly Logue/Kean University.