Q&A: Hurricanes, Dorian and Climate Change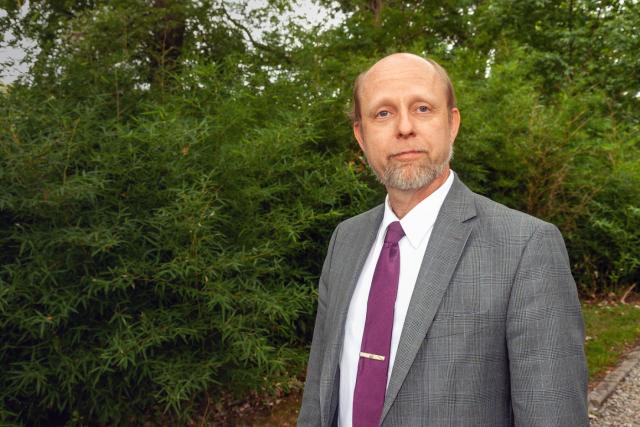 Kean Associate Vice President for Academic Affairs Paul Croft, Ph.D., is a weather expert. He holds a doctorate in meteorology, is a member of the American Meteorological Society and the National Weather Association, and has been published on topics ranging from environmental hazards to fog.
As the world watched Hurricane Dorian devastate the Bahamas and impact much of the eastern United States last week, Kean News spoke with Croft about the destructive power of hurricanes and the impact of climate change.
Hurricane Dorian was gargantuan. What conditions made it so? 
This is peak time of the season for hurricanes in the Atlantic Ocean, as it coincides with the warmest ocean waters in the month of September. This provides a great deal of energy to make storms from heat and moisture, that dissipates in the atmosphere as strong winds and heavy rains. These conditions repeat every year and vary according to global weather patterns, such as El Niño and climate changes.
Dorian was a Category 5 when it hit the Bahamas, and then it stalled. Why? Will we see more of this?
Cat5 storms are not frequent from a historical point of view, and that means landfalls of that strength are even less frequent. The atmosphere must be primed and supportive for hurricanes to get that strong and remain so. 
Dorian stalled because its atmospheric steering collapsed, leaving it with nothing to move it forward. This has happened before, and sometimes it happens over a land area. Hurricane paths can vary quite a bit when steered by changing weather patterns, and if weather patterns change or become more frequent with climate change, then paths may indeed become more varied more often.
Let's talk more about climate change. Should we expect more storms - hurricanes and otherwise - because of it? Is there still time to stop the worst effects of climate change?
Since hurricanes derive their energy from heat and moisture, increased heat and moisture means more fuel for such storms. That being said, climate change is a process. It takes time to slow or redirect that change. It is similar to a car traveling at 70 mph. The car will stop and/or change direction by applying the brakes and turning the wheel. The car will also stop by taking your foot off the accelerator and not moving the wheel - but that will take more time. 
With modern meteorology, we can track an approaching storm, watching a hurricane's every twist and turn. Can it numb us to the seriousness of an approaching storm like Dorian? 
Absolutely. The smallest details are available in soundbites and with instant access. While these can heighten awareness, they can also overload or numb us to the bigger picture. They can also detach us from the reality of what people are experiencing - becoming more of a live TV event.
Are there developments in meteorology that may seem like science fiction now, but may become reality soon enough?
The timely and rapidly-available data and information possible through multimedia and other platforms is cutting edge today. This has played a vital role for more than a decade in search and rescue and recovery efforts. Continuing advances in equipment such as radar and satellite platforms will help us better understand hurricane structures with regard to intensity and track -- aspects that are not as well-predicted as we would like. 
The idea of subduing storms is something that has been considered, but for which the numbers don't add up. In other words, there is no practical application now - nor likely to be - that can subdue these storms. They are part of the atmosphere's way of alleviating excess heat and moisture in the weather system.
What trends do you see for hurricanes? 
We are presently in a higher mode of hurricane activity in the Atlantic, which means more threats are likely for at least several more years. We've actually had very warm waters in the Atlantic for several years now, and that means more fuel to generate hurricanes. Some climate modeling suggests further increases in the numbers and intensities of these storms are possible over and above this higher mode of activity.
Is there an answer to minimize a hurricane's destruction and the impact on people's lives?
The simple answer, which most people don't want to hear, is don't build near the coast, on barrier islands and in locations below sea level. But civilization, not just this country, has done this for centuries. It's human nature – we locate ourselves near water. Asking people to move is unlikely to happen, so we ask next, is there something we can do to minimize risks? That's why we have early warning systems; we have evacuations; we have hurricane proofing, whether shuttered windows or joists in the attic to keep the roof from blowing off. It's about mitigation more than prevention. Short of moving people out of those areas, there's not much you can do.
Tagged