Speech-Language Professors Spearhead New Autism Training Program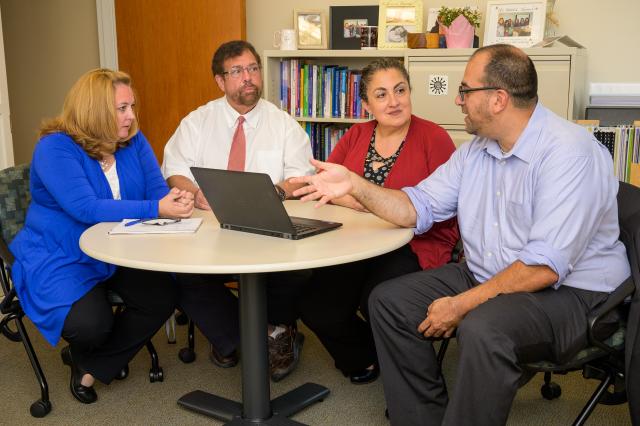 Two Kean University speech-language pathology professors have received a faculty scholarship to develop a model graduate-level training program for students to specialize in working with children on the autism spectrum.
Over the next year, Mahchid Namazi, Ph.D., and JoAnne Cascia, Ed.D., will create a 12-credit course, Interprofessional Specialization in ASD, for Kean students in the speech-language pathology and clinical-school psychology (Psy.D.) programs to prepare them for both conducting research and providing direct care to patients.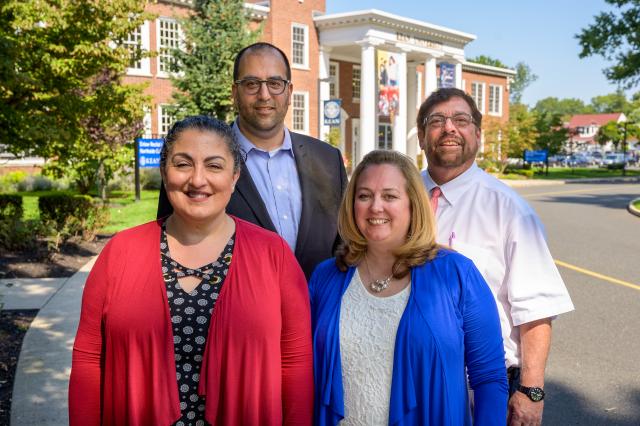 In this interdisciplinary approach to curriculum development, they will work in collaboration with their School of Communication Disorders and Deafness colleague, Professor Alan Gertner, Ph.D., and Aaron Gubi, Ph.D., assistant professor in Kean's School and Clinical Psychology (Psy.D.) program.
The New Jersey Autism Center of Excellence (NJACE) provided a $10,000 scholarship to fund the project.
"The program focuses on services for individuals with autism, especially those from underprivileged environments," Namazi said. "With the ever-increasing prevalence of autism, we need specialized and highly competent clinical professionals to work with this population. We hope that this training program will serve as a model for other universities in the state and beyond."
Namazi and Cascia said they sought the grant to fill a gap in autism spectrum disorder (ASD) training. They found that graduate schools offered courses in ASD but not concentrated programs. "It will bring distinction to the Nathan Weiss Graduate College at Kean," Namazi said.
The professors will develop a collaborative and evidence-based approach to working with ASD patients. 
"Health care today has to be interprofessional; it has to be interdisciplinary," said Christine W. Thorpe, Ed.D, dean of Nathan Weiss Graduate College. "Every patient and client is in need of more than one healthcare professional."
The program is expected to be available to students starting in Summer or Fall 2020.