Spoken Word Performers to Be Featured at Kean's Black History Month Kickoff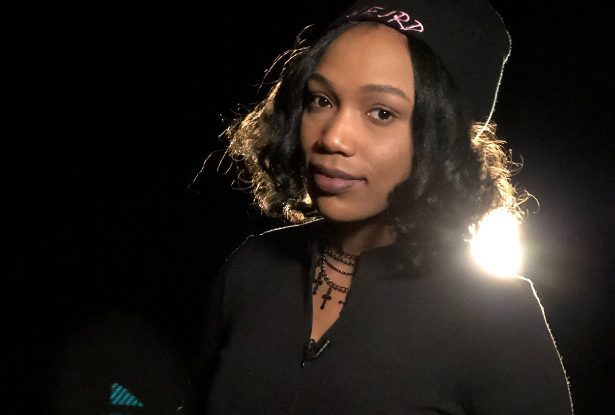 Spoken word is a blend of poetry, rap and performance that is gaining national exposure and will be a key part of Kean's Black History Month Kickoff event this week.
Spoken word performers Jordan Johnson, a Kean sophomore, and Shawn Lawson '17, a Kean alumnus, will both use their talents on Thursday during the virtual event.
"Spoken word is something remarkable. I love it," said Johnson, of Hillside, an English major with a concentration in writing. For the event, she recorded her nature-inspired celebration of diversity, I'm Color Blind, which she wrote as part of a collection while at home during the pandemic.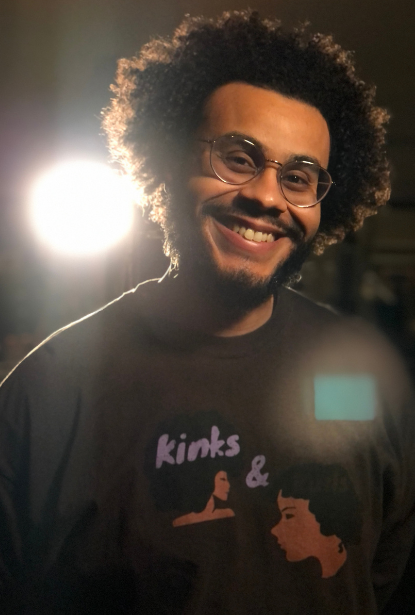 Lawson, who earned a degree in psychology from Kean and now works as a college readiness counselor at Wagner College on Staten Island, called spoken word an "intertwining of words and concepts." For Kean's event, he recorded Her Hairitage, a piece about Black ancestry and Black hair.
"I either use the world as my inspiration, or I use whatever I'm feeling at the moment," he said.
Both artists find themselves practicing an art form that currently is having a high-profile moment on the world stage. Youth Poet Laureate Amanda Gorman performed her spoken word piece The Hill We Climb to great acclaim at the Presidential Inauguration and will be featured in the pregame ceremony of Super Bowl LV in Tampa on Sunday, February 7. 
The University's Black History Month kickoff, which will include a welcome from President Lamont O. Repollet, Ed.D., will begin at 3:30 p.m. on Thursday and launch a series of events throughout the month.
Lawson, who was one of the founders of the Poetry Club while at Kean, said he dabbled in poetry, hip-hop and rap, then discovered spoken word when he saw a spoken word artist perform during a showcase at a club in Sayreville. "It was, 'whoa, what is this?'" he recalled.
He now calls spoken word performance his "passion project." He also teaches the art form to middle school students through a nonprofit youth program called Revolutionary Artists, and he performs at various venues.
About two-thirds of his work is about the Black experience — "Black joy, Black pain, Black perspective," he said. 
Lawson said he was thrilled to be invited back to perform at Kean.
"I hope to inspire people," he said. "Inspiration is not a one-time thing, it's continuous. I hope to inspire people, to give them motivation to continue their passion."
Johnson, who said her first spoken word performance was an "Edgar Allen Poe-esque" horror story she told in a fifth-grade class — with a scream at the end — is now a member of the Kean Poetry Club.
She said she just lets poetry flow, writing ideas in a journal or on post-it notes, wherever she can capture them.
"I really do not think of performance when I am writing poetry. I just think about how it flows in my mind," she said. "Finding inspiration is not hard for me. Anyone can be inspired by everything and anything if they look hard enough."
She also said she hopes the Black History Month event moves others. 
"I want others to see how diversity and other cultures shape the world around us. After all, a world without color is bland and dull," she said. "Hopefully this, along with the other performances, will be the start of a well-needed conversation."