Taking U.N. Sustainability Goals to College Campuses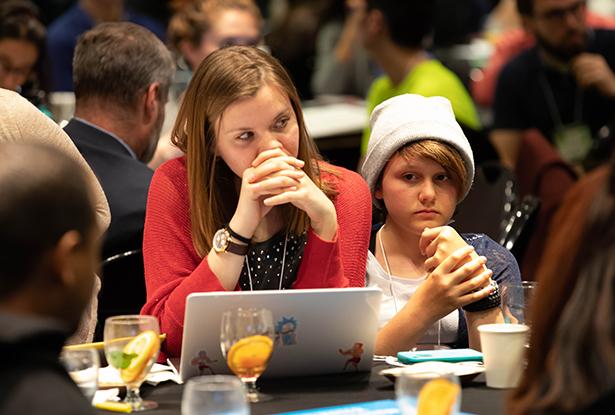 College students from across New Jersey came together last week at Kean University for the first time to create an action plan on global sustainability for university campuses that recommends establishing a required sustainability course for all students and creating sustainability offices at all New Jersey college campuses, as well as increasing sustainability research to benefit the local communities.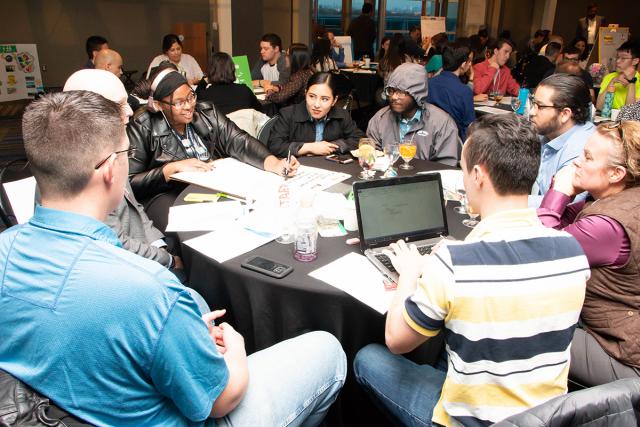 More than 150 students from 15 New Jersey universities and colleges attended the
Uniting Jersey for the Global Goals Student Symposium
on Wednesday, April 18 at the North Avenue Academic Building to talk about ways to bring the United Nations 17 Sustainable Development Goals (SDGs) to college campuses.
"With Kean's current emphasis on sustainability, both in the classroom and also around campus, we can be in the forefront of starting this conversation and also, lead by example," said Daniela Shebitz, Ph.D., executive director of Kean's School of Environmental and Sustainability Sciences.
The SDGs include broad goals such as ending poverty and hunger, good health and wellbeing, and gender equality. They also address clean water, clean energy, responsible consumption, climate action and other environmental concerns.
The students, with facilitators from faculty and administration, separated into 17 roundtables to discuss specific ways college campuses could advance research, engagement, action plans and partnerships to achieve each SDG. Their findings will be shared on university campuses throughout the state.
"We wanted to get everyone together to have conversations on how to implement these goals at universities," said Sarah Mack of Flemington, a senior biology major and president of Kean's Earth Science Club. "College campuses are where many movements get started, so it makes sense to start at that level."
Keynote speaker Claudia LaRue, the first secretary at the Permanent Mission of the Dominican Republic to the United Nations, helped draft the 17 SDGs, which were ratified in 2015.
"I am so happy that we are finally putting action to our words," said LaRue. "The goals look beautiful on a piece of paper, but if no one does anything about them, they just stay as very good ideas."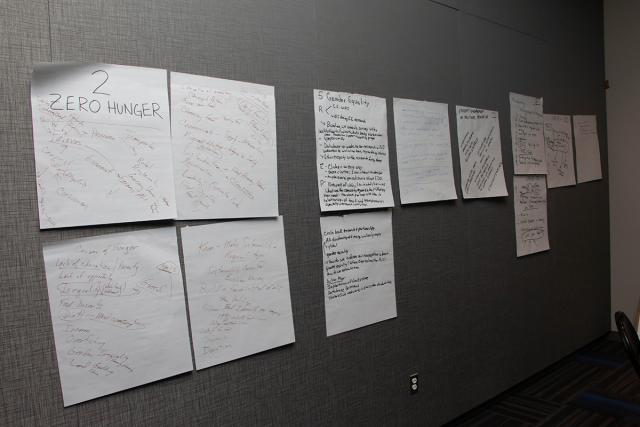 Ashwani Vasishth, associate professor of sustainability at Ramapo College and president of the New Jersey Higher Education Partnership for Sustainability (NJHEPS), told the students to take their enthusiasm back to their campuses.
"You folks are the secret weapon that we have for making sustainability integral to campuses. It is the students that drive this," he said. "Never underestimate your power, especially when you feel overwhelmed by the magnitude of the problems facing us."
The students plan to stay connected and build a network to push sustainability goals forward, first on campuses, and then throughout the state.
"This event inspires me to implement change on my own campus," said Jenna Royal from the County College of Morris. "It is great to see students working toward a common goal."
The symposium was co-sponsored by Kean's Earth Science Club and NJHEPS, with assistance from Kean's Human Rights Institute and the Center for Interdisciplinary Studies.
Photo Captions:
Top Center: Earth Science Club President Sarah Mack attended the symposium with her younger sister.
Above Right: The students at the symposium separated into 17 roundtables to brainstorm on ways to advance each United Nations Sustainable Development Goal on college campuses.
Above Left: The students' findings were shared at the symposium and will be published as an action plan guide for New Jersey colleges and universities.
Tagged