From Vienna to Kean, Famed Boys Choir Artistic Director Teaches Master Class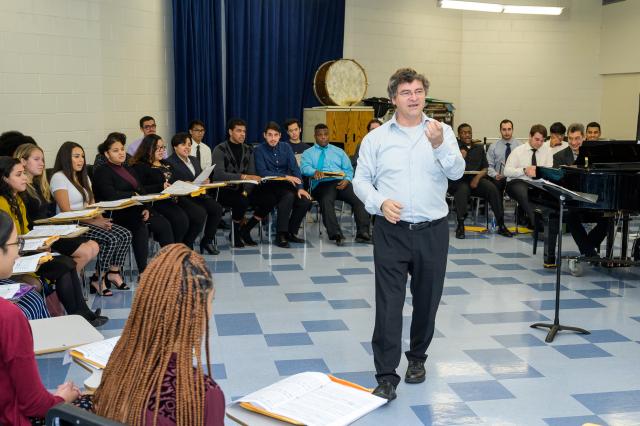 Soaring vocals filled a classroom in Wilkins Theatre on Friday, October 18 as the Kean Concert Choir and Women's Chorus sang in a master class with an internationally known artist, Vienna Boys Choir Artistic Director and President Gerald Wirth. He was at Kean for a concert by the famed choir at Enlow Recital Hall that evening.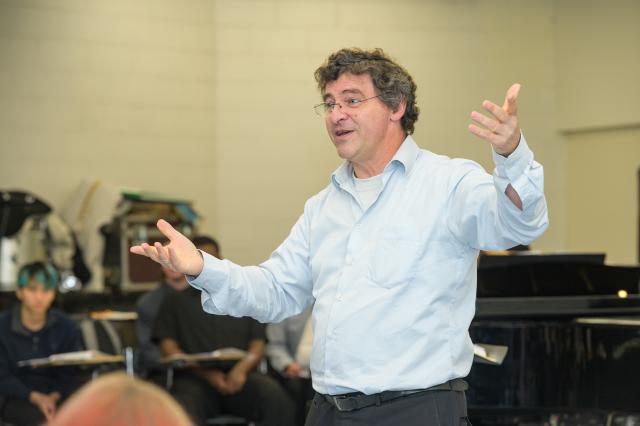 The Vienna Boys Choir was created more than 500 years ago. Wirth, who has been its artistic director since 2001 and president since 2013, performed with the choir himself as a child. He spent more than an hour conducting students of Mark Terenzi, D.Mus., Kean professor of music and director of choral activities. Wirth worked with the students as they sang three classical pieces in German. "Sing like you're playing the violin," he instructed the students.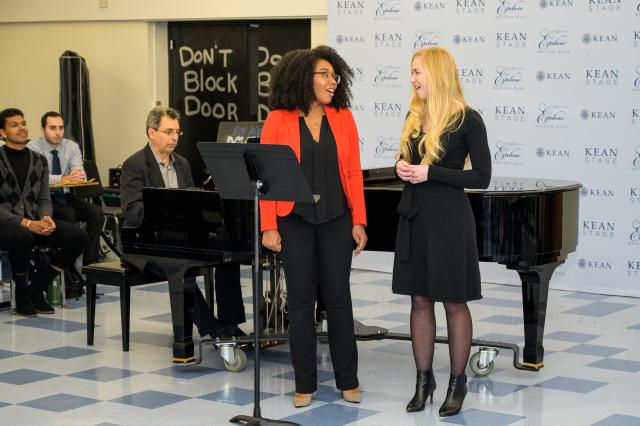 Wirth was welcomed to the class by performances from students Asia Johnson, a senior musical performance and pedagogy major; Emilie Filipek, a senior piano performance and pedagogy major; and Aaron Geusic, a senior music education major. Asia, pictured above left, said Wirth's guidance was "transformational."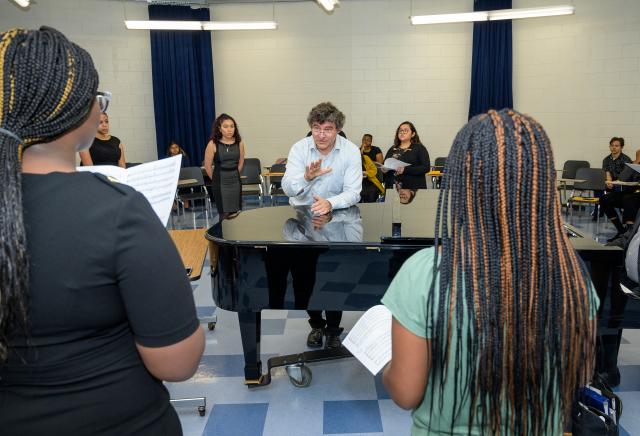 The students sang Brahms' A German Requiem, fourth movement; Beethoven's Welten Singen; and Schubert's Der 23 Psalm. At times, Wirth closed his eyes, gesturing softly with his arms as he shaped the music. At other times he waved his arms energetically and bounced on the balls of his feet as voices rose to a crescendo.  "Lift up from your chair! You have to float when you sing this note," he advised at one point.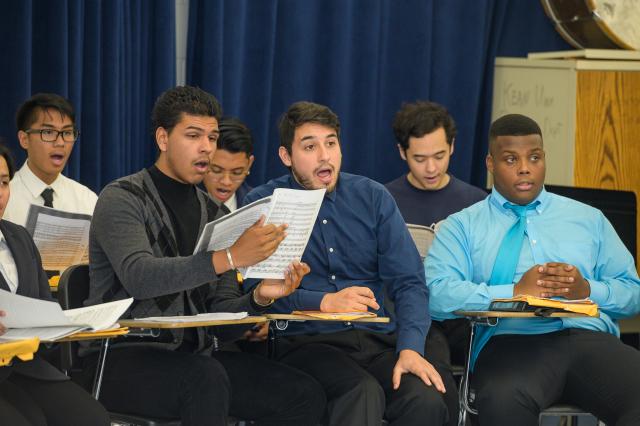 The students worked on tempo, feeling, and even pronunciation of words in the German classical pieces. Wirth encouraged them to make the audience feel their music. "Even the people in the audience who don't understand German should feel it," he said.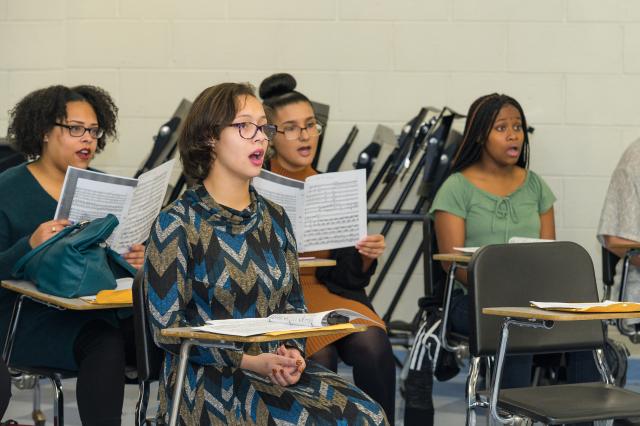 "It was amazing," said student Caitlin Riccardi, a senior music education major. "I grew up with a strict choral background and this brings me back to that."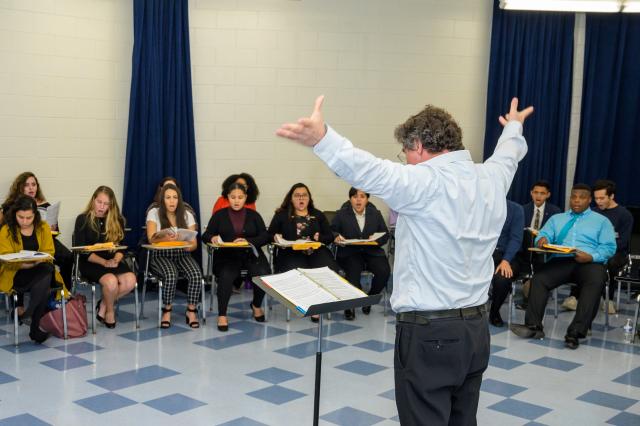 Wirth said he thoroughly enjoyed working with the class and would like to return in the future. "I'm sorry, you have to stay longer," Wirth said to the students, as the class drew near its end. "I'm really starting to have fun here!"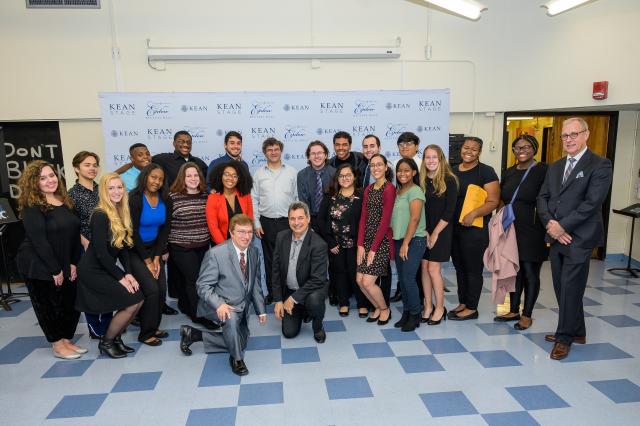 Terenzi, pictured kneeling above at left, said he was proud of his students and grateful for the opportunity to bring Wirth to his class. He said Wirth gave them "perspective that an American conductor would not."  The students left smiling, ready to perform at their upcoming concert on Sunday, November 10. "It was a great honor to perform and get great feedback from a renowned conductor," said student Aaron Geusic. "Working with him definitely helped us prepare."