Virtual International Internships Give Kean Students World View During Pandemic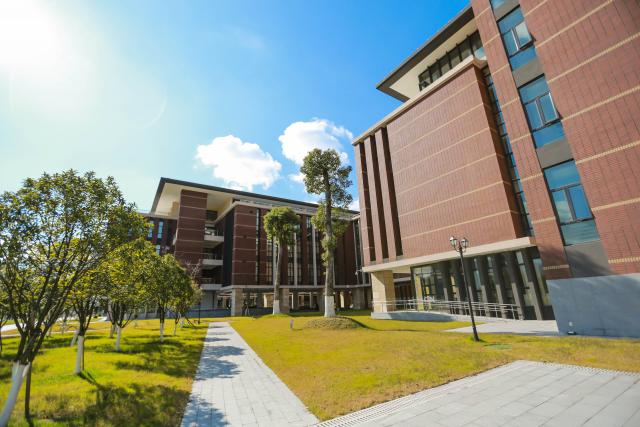 A virtual international internship program created during the COVID-19 pandemic will continue at Kean University and Wenzhou-Kean University in China, allowing students to work halfway around the world as interns on each other's campuses.
The program launched in the Spring 2021 semester, with 15 Kean students placed remotely in China and 21 WKU students interning in the United States. 
"We wanted to find ways to make sure internship experiences and the cultural exchange of ideas for students were continuing during a time of remote learning and suspended study abroad," said Jessica Goldsmith Barzilay, acting director of the Office of Career Services and International Studies at Kean. "To prepare for the 21st century workforce, our students need the experience of being able to perform in a global, professional setting online and remotely." 
Interns created a promotional video for the Kean-WKU exchange program, edited web content and promotional materials, and performed academic tutoring, peer coaching and other work. In the process, they developed skills in international communication, networking, time management and more.
Fathima Samsudeen '21 of Iselin, who graduated from Kean in May with a degree in criminal justice, said she was always interested in studying abroad "but it did not happen due to the pandemic."
Instead she interned virtually as an academic support specialist for a group of academically challenged first-year students at WKU. She did weekly peer coaching, communicating via email and WeChat; helped students with stress and time management; updated progress logs; and learned about the students and their interests.
"It was rewarding to get to know the students and their day-to-day lives on the other side of the world," she said. "One challenge we faced was the time difference, but it was fun to just be exposed to the culture and how they view different topics as students at WKU. I really enjoyed it."
Sofia Enes of Lodi, a Kean forensic psychology graduate student, did tutoring and research during her internship. "I enjoyed communicating with the international students. It was a wonderful experience," she said.
At WKU, students and staff also were eager to collaborate with "the great Kean global family," said Victor Chen, associate director of University admission and career development at WKU.
Barzilay said the virtual internship exchange will continue as an option for students. "It gives more people the opportunity to experience an internship 'abroad' with a cultural exchange component," she said. 
Study Abroad Coordinator Alexa Marzocca said students and staff both saw benefits. "During a year when most people were feeling isolated, this allowed students and professionals to connect with people from all over the world," she said, adding that many students have said they now want to study or work abroad, learn new languages or engage in other cultural activities. "Overwhelmingly, students said this program expanded their worldview and developed their intercultural communication skills."
Study abroad is expected to fully resume in Spring 2022.
Tagged