Wenzhou-Kean University Celebrates 10th Anniversary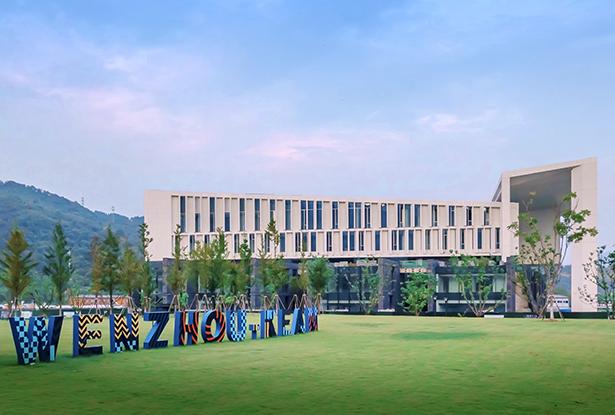 Wenzhou-Kean University, which brings American-style higher education to China and builds cultural and educational bridges between the two countries, celebrated its 10th anniversary this month with events in China and at Kean USA.
"The best way for us to honor this moment is to look at where we are and reflect on where we started," said Kean President Lamont O. Repollet, Ed.D. "The partnership between WKU and Kean USA creates a path for students on each campus to engage in valuable, global, cross-cultural exchange, which allows students to share diverse backgrounds and gain experiences that reach far beyond the classroom."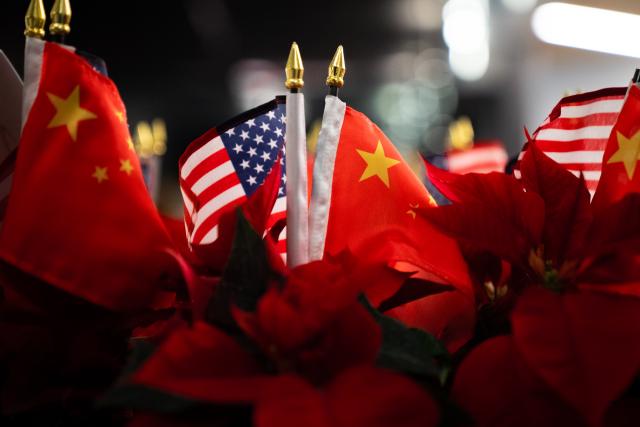 Built on a 500-acre campus in mountainous Zhejiang Province, Wenzhou-Kean University – or WKU – has grown to serve 3,500 students pursuing degrees in architecture, design, computer science, business and public management and more.
The anniversary celebration in Wenzhou included a traditional art and calligraphy exhibition, musical performances, a cultural festival, academic forums and more. 
At Hynes Hall on Kean's Union campus, President Repollet and members of his executive team joined elected officials, faculty, staff and students to also mark the anniversary. 
"To all who have played a role in creating, supporting and studying at WKU, I say, 'Congratulations on a milestone anniversary,'" Repollet said. "The incredible progress made at Wenzhou-Kean University over the last 10 years is proof we can climb even higher than we imagine."
Former Kean President Dawood Farahi, Ph.D., spoke on video about the complex process of making WKU a reality.
"We did something spectacular, and it needs to move on in the direction of world-class education with the resources needed to create one of the best universities of international stature in China," he said. "I am sure we can do that."
The Kean event included a performance by two WKU students currently studying at the Union campus. Yiran Song and Zhuqing Pu sang a Chinese song, translated as Kepler, about two stars shining brightly together. The stars represent Kean and WKU, they said.
Song, a 20-year-old mathematics student from Chongqing, China, said his time at Kean has been a "wonderful experience."
"I can feel the culture of the country and the school," he said.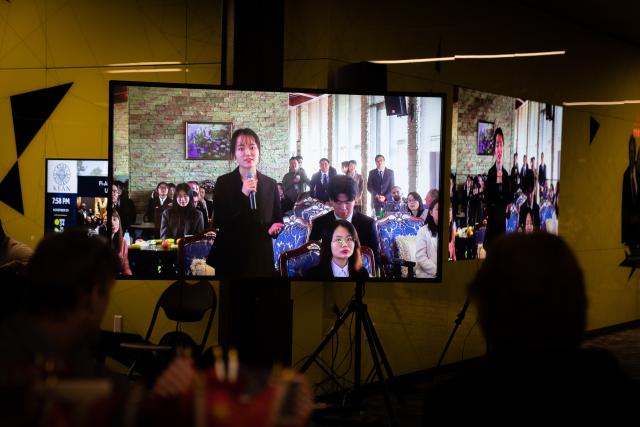 The agreement creating WKU struck by Kean and the Chinese government was one of the first of its kind. The campus, which continues to grow, resembles an American college. Kean administers academic programs, and all classes are taught in English.
It also offers Kean students a study abroad experience in China at the same cost as attending Kean USA. More than 1,000 WKU students have also studied at Kean USA.
During the pandemic, when world travel was curtailed, the two campuses offered virtual internships to students across the globe.
WKU Chancellor Wang Li called the past decade "an endeavor of shouldering significant responsibilities and missions" and pursuing innovation and excellence. As the world recovers from the pandemic, he said WKU provides an important connection. 
"At this new crucial starting point, we should insist on our original intention of cultivating international talents and strive for facilitating cultural exchanges while raising WKU up to a higher-level university with its one-of-a-kind features," he said.
Jessica Goldsmith Barzilay, executive director of International Studies & WKU Student Affairs, said studying at WKU is "one of the most extraordinary experiences" offered to Kean students.  "It is a game changer as far as career prospects, but it is also a game changer as far as life perspective. Students report it was the greatest part of their college experience," she said.
Jamaica Evelyn, a junior history/education major minoring in Chinese studies, said she changed her career plans after studying at WKU in 2019. She now wants to teach English abroad so she can travel to different countries.
"I had an amazing time at WKU. I have been waiting to go back ever since I arrived home," she said. The Hillside resident said going to WKU was her first time traveling abroad.
"I made friends on campus and off campus. The campus was gorgeous and the weather was perfect," she said. "Being able to meet people with similar interests and goals is a wonderful experience. With today's technology, there is no such thing as a language barrier." 
The WKU campus includes new buildings for business and public management; the sciences; architecture, design and computing sciences; as well as dormitories, dining halls, and indoor and outdoor athletic facilities. Future plans include incorporating adaptive reuse of historic structures in an adjacent village, as well as a light rail system and links to high-speed trains and an international airport.
At the close of his remarks, Repollet toasted the visionary leaders and public servants who saw the potential of global partnership and the pioneering students, faculty and staff who took a chance on WKU.
"To our collective future, for surely it shines brighter each time our students engage in cross-cultural learning, friendship and mutual understanding," he concluded.