Wenzhou-Kean University Launches Graduate Programs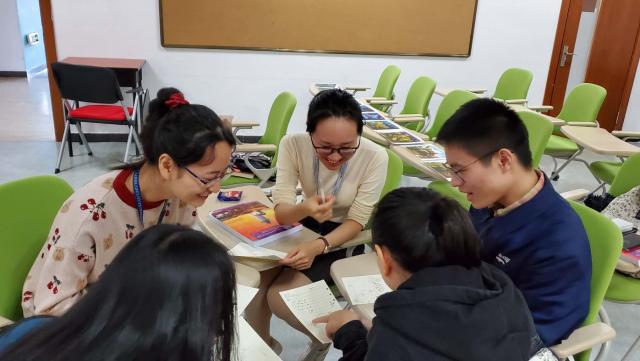 A new era in the development of Wenzhou-Kean University began this semester with the launch of three graduate programs at Kean's China campus. 
Twenty-seven students are enrolled in the post-baccalaureate programs: a doctorate in educational leadership, and master's degrees in instruction and curriculum, and biotechnology science. 
"Wenzhou-Kean University continues to grow in reputation and significance in China and internationally," said Kean President Lamont O. Repollet, Ed.D. "WKU is meeting the demand for outstanding graduate programs that provide a strong foundation of learning for professionals in a range of fields. We are excited to see these programs get started and look forward to welcoming more students in the coming years."
The graduate offerings this semester are the first of 11 that were approved by the Ministry of Education of China, including master's programs in global management, computer information systems, architecture, educational administration, psychology and accounting, and doctoral programs in counseling and supervision, and combined school and clinical psychology.
"The graduate programs at WKU further elevate the University's overall academic reputation and help us recruit outstanding faculty members who need graduate research assistants for their research projects," said Eric Yang, M.D., Ph.D., acting vice chancellor for Wenzhou-Kean University. "We expect the programs to also have a significant impact on the educational, cultural and economic development of the region."
Fengming Liu of Wenzhou has 14 years experience as a teacher. She currently teaches English to third graders at Peking University New Century School in Wenzhou, and is pursuing a master of arts degree in instruction and curriculum at WKU. A part-time graduate student, Liu said she was drawn to the flexibility of the program that allows her to continue to work as a teacher, and by the American-style education offered at WKU.
"It's a brand new style of learning for me, which I cannot experience at a traditional Chinese university," she said. "It was a little bit of a challenge at first, but after two weeks, things started getting better with support from our professors. I like the academic atmosphere at WKU. Professors are very considerate and supportive, and classmates are willing to help each other." 
Assistant Professor Andy Halvorsen, Ph.D., teaches TESOL — Teachers of English to Speakers of Other Languages — to graduate students. A key part of the program is community engagement.
"This year we will be partnering with local K-12 schools to offer professional development for local teachers in the community as well as teaching and observation opportunities for our students," he said. "As we work with graduate students, we are also emphasizing the faculty-student relationship and setting up opportunities for our students to collaborate with faculty in academic research, publications and conference presentations."
WKU has provided significant scholarships to 80 percent of the graduate students. Xin Wang is one of them. The full-time student from Hebei Province in northern China received a full scholarship and is living on campus as she pursues her master's degree in instruction and curriculum, with a focus in TESOL. She is already thinking about her next steps after graduation, expected in December 2021.
"I still can't make a decision whether I should get a job and take what I have learned into practice or continue on toward a doctoral degree to focus even more on the area I'm interested in," Wang said. "I am enjoying every moment to explore, to reflect and to create."