Premiere Stages is committed to serving the cultural needs of northern and central New Jersey through the development and production of high-quality Equity theatre premieres, professional development and educational initiatives for the local and campus communities, and the support and cultivation of emerging playwrights and theatre artists. As the professional theatre company in residence at Kean University, Premiere Stages actively engages and enhances the specialized training programs at Kean, while embracing and serving a culturally diverse audience, underserved local youth, and a broad pool of gifted regionally-based artists.
For more information and a full calendar of our upcoming performances, please visit www.premierestagesatkean.com.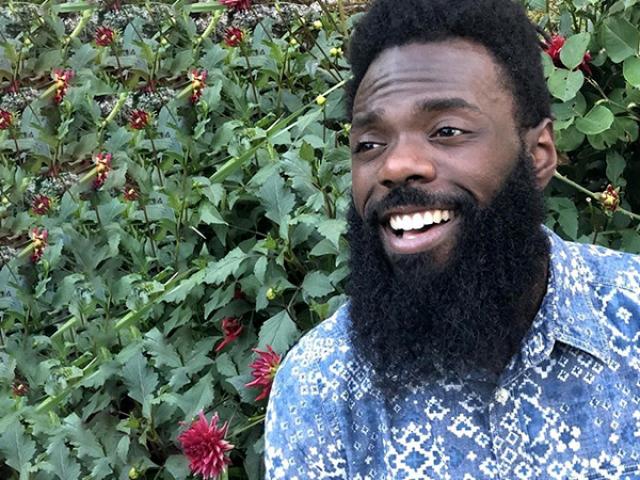 Tylie Shider
2021-22 Liberty Live Commission Recipient
Congratulations to Tylie Shider, recipient of the 2021/22 Liberty Live Commission! Tylie's commissioned play, Certain Aspects of Conflict in the Negro Family, will explore a family's internal divisions in response to the 1967 Plainfield, New Jersey riots. With tensions already at an all-time high between Newark residents and police, the arrest and assault of a black cab driver by police sparked protests and riots in surrounding communities, including Plainfield. The Plainfield riots resulted in three days of looting, arson, and protest and the death of a police officer, the consequences of which impacted the community for decades to come.
The script will have a developmental staged reading in October 2021 and a full production of the play is tentatively scheduled for October 2022.
About the Artist
Tylie Shider is a two-time recipient of the Jerome Fellowship at the Playwrights Center and an I Am Soul playwright in residence at the National Black Theatre. He holds a BA in Journalism from Delaware State University and an MFA in Dramatic Writing from NYU.
"Without organizations like Premiere Stages, new playwrights who bring fresh perspectives and ideas to the art form would rarely have their work see the light of day - much less get an opportunity to have fully staged, Equity production ..."
Geraldine R. Dodge Foundation