Department of Criminal Justice and Public Affairs
About
Our department focuses on theory and practice in two interconnected fields.
Kean's criminal justice program is interdisciplinary and explores the causes and effects of crime, as well as the analytical, investigatory and technology-based police responses to it. You look at the criminal justice system from the perspectives of the correctional, court and juvenile justice systems, while you explore the application of the law and policing methods. The broad-based approach — with internships and mentoring — prepares you for a wide variety of careers or post-baccalaureate study after graduation.
The public administration program gives you the training and insight for key roles in government, health care and nonprofit organizations. One of a few universities in the region to offer an undergraduate program in public administration, Kean's  combined five-year B.A./MPA program gives students early entry into graduate study. 
Undergraduate degrees in the Department of Criminal Justice and Public Affairs:
Graduate degrees in the Department of Criminal Justice and Public Affairs: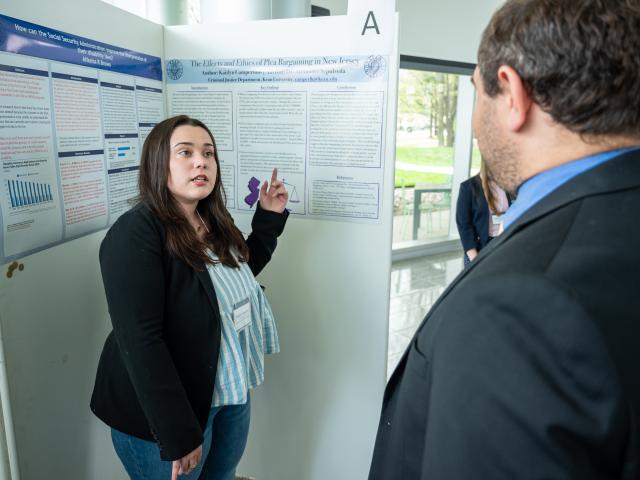 "I chose to research plea bargaining because we discussed it in my ethics course. It is an important issue because people of color and poor people are overrepresented in New Jersey's incarceration system which may be attributed to their attorneys citing pleading as the better option."
-Kaitlyn Camperlino, M.A.'22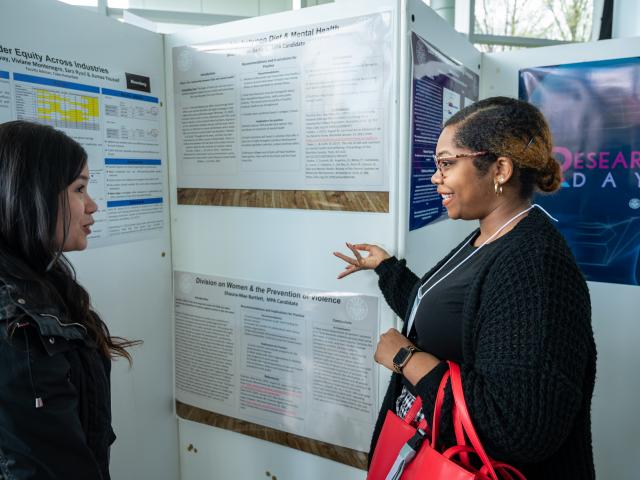 "Dr. Russo guided me throughout my entire research, and I learned that nutrition is used to treat mental illness and it impacts behavior and mood. The consequences of a poor diet impacts Alzheimer's disease and depression. Nutrition may impact brain plasticity, function, and mental health."
-Shauna-Mae Bartlett, MPA '22