CNAHS Faculty/Staff/Alumni Inducted into the Honor Society of Phi Kappa Phi
The Kean University Chapter of the Honor Society of Phi Kappa Phi  had the 2019 Induction ceremony and Luncheon at the Ruth Horowitz Alumni House located on the East Campus of Kean University.
The College of Natural, Applied and Health Sciences were among those recognized.  Congratulations and welcome to all of you!
 
Denise Gemmellaro, Ph.D.
College of Natural, Applied and Health Sciences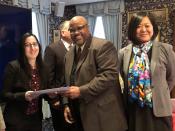 Dr. Gemmellaro was born and raised in Italy.  She has a BA in Biology, a MS in Forensic Science and a PhD in Entomology from Rutgers University. Dr. Gemmellaro is one of the twenty Board Certified Forensic Entomologists and have worked on criminal cases here in the States and in Italy.      Here at Kean, Dr. Gemmellaro is an assistant professor in Biology and is developing our forensic science program.
 
Claudia Knezek, Ph.D.
College of Natural, Applied and Health Sciences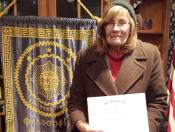 Dr. Knezek has a PhD in Educational Leadership from Rutgers University, a M.S. degree in Psychology from Jersey City University and a M.A. degree in Adult Learning (Rutgers University).   Dr. Knezek is the Project Director for the NJ Statewide Comprehensive Traffic Safety Program and Adjunct Professor of Biological Sciences of Kean University.   She has obtained over $3 millions in federal safety grants.   She provides general leadership, supervision, and assessment of program grants. Dr. Knezek has served as an adjunct faculty member in the School of General Studies for 12 years and six years in the College of Natural and Applied Health Science.   She instructs undergraduate Research and Technology and Seminar in Integrative Biology, a Senior Capstone course.

Christopher Zambell, Ph.D.
College of Natural, Applied and Health Sciences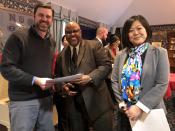 Dr. Zambell graduated from Kean University with a B.S. in Chemistry, after which he worked as a chemist in the cosmetics and personal care industry for several years.  While working, he began his M.S. degree in Biology at Rutgers University Newark, and worked on biogeochemical research on the effect of lichens on the weathering of bedrock.  Dr. Zambell then went on to complete a Ph.D. in Ecology and Evolution at Rutgers University New Brunswick in 2015, during which he studied community ecology and evolutionary relationships of micro-fungi associated with living plants.  Following graduation, he taught Microbiology on a part time basis while also working in microbial testing of aeronautic parts. Dr. Zambell has been a full time lecturer at Kean since January 2018, teaching courses in General Biology, Botany, Senior Seminar, and has worked in the co-development of a new course in Introductory Bioinformatics that he currently teaches.  His current research involves fungal taxonomy and fungal community ecology.


All of the 2019 Kean University Faculty/Staff/Alumni Inductees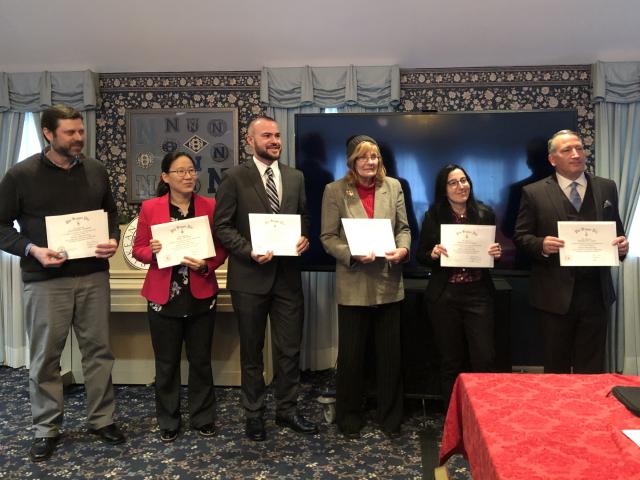 Christopher Zambell  (College of Natural, Applied and Health Sciences) 
Jung Ah Yun  (School of Criminal Justice and Public Administration) 
Jeremiah Sullivan  (School of Communication)
Claudia Knezek  (College of Natural, Applied and Health Sciences)
Denise Gemmellaro  (College of Natural, Applied and Health Sciences)
Richard P. Conti  (School of Psychology)

Other College of Natural, Applied and Health Sciences News
Follow the College of Natural, Applied and Health Sciences on Twitter @KeanSciences