Research and Internship Opportunities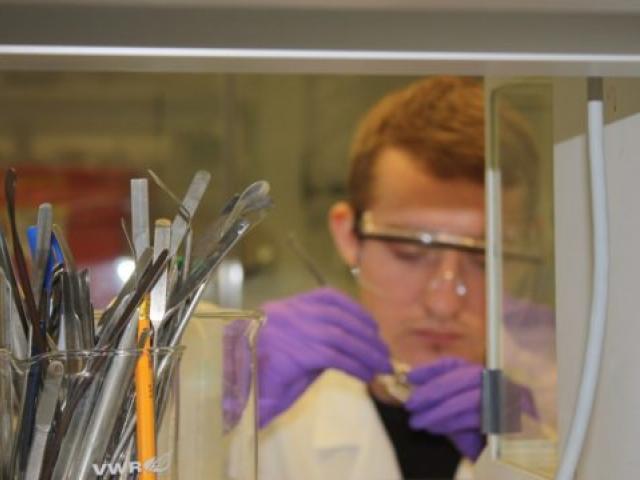 Research First Initiative
Through our Research First Initiative(RFI), we are transforming the way that science and mathematics are taught by enabling students to join faculty-sponsored research teams and learn through actual laboratory experience. NJCSTM is also partnered with the Institute for Life Science Entrepreneurship, providing our students with unique opportunities to engage with emerging biotech companies for an authentic industry research experience.
Summer Scholars Research Program
The NJCSTM offers a 6-week, hands-on authentic research experience aimed at attracting and developing talented students from high school, who are interested in pursuing an education in a STEM field.
Upon entering the program students are divided into small research teams that are paired with a faculty mentor conducting actual scientific research.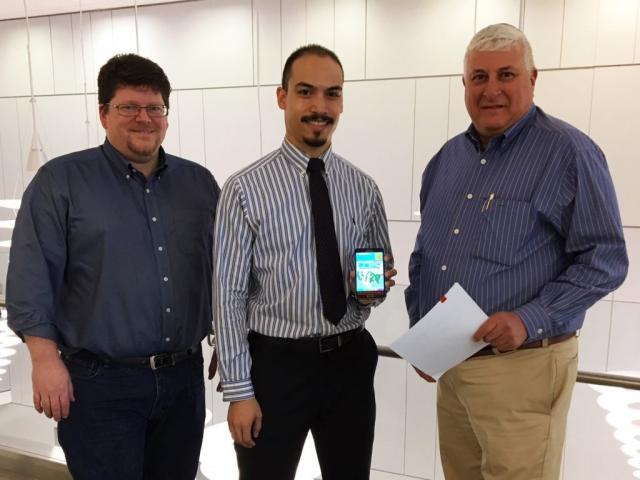 Kean Regional Pollen Count Station
Victor Jacobsen '18 (center) shows off working prototype of the Pollen Count & Alert app to Leonard Bielory, M.D., CEO, StarRx Technology Center, LLC and member of NJCSTM Scientific Advisory Board (right) and David Joiner, Ph.D., Associate Professor of Computational Mathematics & Physics (left).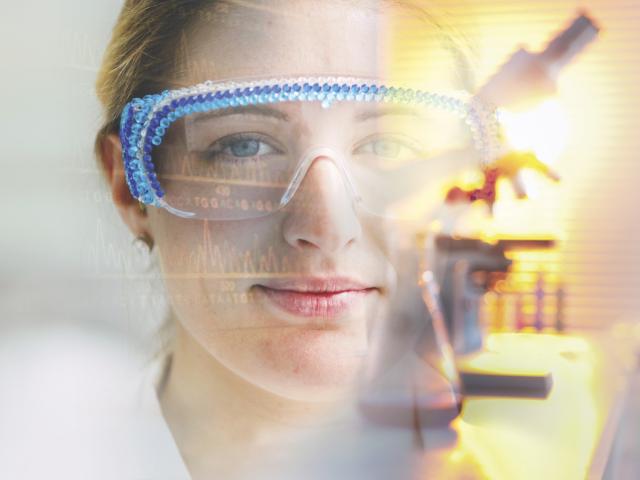 Internship Opportunities
Review lists of current Internships at the NJCSTM (STEM Center), the BioNJ Talent Network, and general internship information.