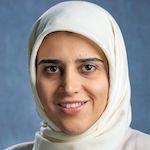 Malihe Aliasgari, Ph.D., is a postdoc fellow at Kean University since 2021. Dr. Aliasgari earned her Ph.D. both in pure Mathematics and Electrical Engineering in order to better apply her skills to finding critical solutions for the next generation of communications networks and increasing her knowledge about the application of mathematics in other majors. Her mathematical expertise enables her to solve difficult engineering and mathematical problems in innovative ways. Dr. Aliasgari focuses her research and teaching on Error Control Coding, Machine Learning, and Information Theory, especially those kinds of research which are powerful in theory and mathematics and have significant applications in engineering.  
---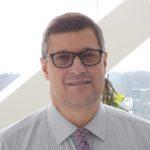 Brian Baldwin, Ph.D.,  joined Kean University in 2007 as Assistant Professor of Science Education and Coordinator of STEM Education programs at NJCSTM.  He teaches graduate and undergraduate courses in science teaching methods and science education research methods.  He is currently directing the $750,000 Kean Math and Science Partnership, providing professional development to science teachers.
Baldwin previously directed the $1.7 Million Kean Math-Science Partnership, which provided professional development opportunities for approximately 225 math and science teachers.  He also regularly consults with school districts and provides professional development in science instruction and curriculum matters, as well as providing external evaluation for STEM education funded projects with K-12 and Higher Education institutions. Baldwin earned his B.S. in Chemistry and M.Ed. in Secondary Education from Ohio University, and his Ed.D. in Science Education from Columbia University – Teachers College.  For more information, visit Dr. Baldwin's website here.
---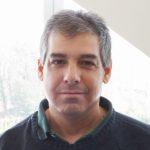 Sal Coniglio, Ph.D., is an Assistant Professor of Chemical Biology and Coordinator of the M.S. Biotechnology program at NJCSTM.  Coniglio's laboratory seeks to understand the communication that occurs between tumor cells and normal cells within the microenvironment, cells of the myeloid lineage in particular. Coniglio discovered that the growth factor CSF-1 is secreted by high grade glioblastoma cells and plays a critical role in mediating disease progression.
Coniglio's laboratory is currently investigating which factors cooperate with CSF-1 in "reprogramming" the microenvironment and potential therapeutic avenues to disrupt these pathways. Assays commonly employed in the laboratory include: quantitative PCR, SDS-PAGE electrophoresis, ELISAs, Immunofluorescence, Flow Cytometry and Sorting and 3D microenvironment simulation in-vitro.  Coniglio received his Ph.D. in Anatomy and Structural Biology from Albert Einstein College of Medicine in 2008.  He was an American Cancer Society Postdoctoral Fellow and is a member of the American Association for Cancer Research.
---
Edward Farnum, Ph.D., is an Assistant Professor of Applied Mathematics at NJCSTM. Farnum's research interests include differential equations, mathematical physics, asymptotic analysis, numerical methods and scientific computing.  He applies all of these approaches to models in nonlinear optical science. In particular, he is interested in constructing and analyzing nonlinear wave models for ultra-short pulse propagation, which may be especially useful in all optical computing and improved fiber optic communications. His teaching interests have a similar applied and computational flavor.
Farnum's courses feature mathematical modeling, scientific computation, asymptotic analysis and spectral methods.  He earned his Ph.D. in Applied Mathematics from the University of Washington in 2005.
---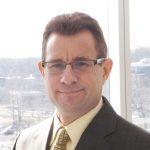 Marshall Hayes, Ph.D., has been affiliated with the NJCSTM since 2015 and has served a number of roles including full-time Lecturer of Research Methods, Research & Technology and Scientific Writing, as well as Program Coordinator of the Research First Initiative, STEM Education and U.S.-China Programs. Effective August 2021, he assumed the role of Executive Director of the Center for Clinical Laboratory Science and Pandemic Research (CLSPR), an interdisciplinary initiative at Kean that promotes education and research in clinical diagnostics, public health and pandemic research.
Marshall's expertise is in molecular microbiology, global biogeochemistry and the spatiotemporal dynamics of disease. His research has focused on host-microbe interactions, molecular mechanisms of pathogenesis, and long-term environmental health indicators. He holds a Ph.D. in Earth, Ocean and Atmospheric Sciences from Duke University (North Carolina, USA), and a B.A. in Geosciences and Environmental Studies from Williams College (Massachusetts, USA). He is a former Earth System Science Fellow of the U.S. National Aeronautics and Space Administration (NASA), a former International Research Fellow of the U.S. National Science Foundation (NSF) and a former Research Scientist in the Department of Plant Pathology and Plant-Microbe Biology at Cornell University (New York, USA).
---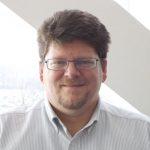 David Joiner is the Acting Associate Dean of the School of Integrative Science and Technology and the Kenneth L. Estabrook professor of Science, Technology, and Mathematics Education at Kean University. His work includes computational science education, data science, and the application of computational science to problems in astronomy. Dr. Joiner is developing software tools for performing scientific visualization and analysis in virtual reality environments, including a recent NIH funded project focused on confocal microscope data. Dr. Joiner's work in educational technology focuses on building hardware and software tools that enhance the classroom. Dr. Joiner is a member of the LittleFe team that builds and designs portable cluster computers for classroom use, and has worked with the Shodor Education Foundation helping to design such tools as Project Interactivate and the Modeling and Simulation Tools for Education Reform. Dr. Joiner was a Co-PI on the Computational Science Education Reference Desk project funded through the National Science Foundation's National Science Digital Library, and has served as an instructor for the National Computational Science Institute, developing curriculum for NCSI's workshops on parallel and distributed computing and visualization. As an astrophysicist, Dr. Joiner's work focuses on modeling properties of the interstellar medium, particularly through the use of radiative transfer for embedded objects such as asymptotic giant branch stars and cataclysmic objects such as novae. Additionally Dr. Joiner uses N-Body gravitational modeling combined with simulated annealing and Monte-Carlo Markov Chain techniques to validate the identification of planets around other stars. Dr. Joiner has received awards from the NSF funding research infrastructure at Kean including high performance computing hardware and a 3-D immersive CAVE environment. Dr. Joiner received his Ph.D. in Physics from Rensselaer Polytechnic Institute in 1999.
---
Ensela Mema, Ph.D., is Assistant Professor of Mathematics at NJCSTM. Her research interests lie in developing mathematical models that can be used to predict real world phenomena relevant to public health and industry. Her research projects include developing mathematical models that describe the behavior of nematic liquid crystals as used in industrial applications. Additionally, she is interested in developing models that describe the behavior of two-layer liquid films as well as developing mathematical models that address social and public health issues. From a mathematical point of view, she uses ordinary and partial differential equations as well as numerical and analytical approaches to gain insight into the behavior of these complex systems.
Mema received her Ph.D. in Mathematical Sciences from the New Jersey Institute of Technology in 2016. Prior to joining NJCSTM she was a visiting Assistant Professor at the U.S. Military Academy.
---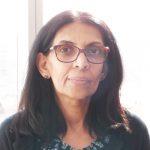 Dil Ramanathan, Ph.D., joined NJCSTM in 2008 as Assistant Professor of Analytical Chemistry.  Her laboratory research is rooted in analytical chemistry and her instrument of choice is mass spectrometry.  Over 15 years, she has applied her expertise in mass spectrometry, analytical chemistry, chemical instrumentation techniques, drug metabolism and pharmacokinetics to develop novel, rapid, sensitive and reproducible methods to qualitatively and quantitatively analyze drugs and their metabolites.
Ramanathan received her B.S. degree in Chemistry from Iowa State University and a Ph.D. in Analytical/Physical Chemistry from the University of Florida.  She also completed one year as a postdoctoral researcher/faculty intern at the University of Utah, where she applied mass spectrometry to study binding and thermodynamic properties of metal clusters.